Walmart has consolidated its India holdings, making Flipkart the umbrella brand for all its India initiatives.
Flipkart's wholesale unit will acquire Walmart India's cash-and-carry business that owns the Best Price brand, the company announced. The Best Price brand will continue to operate via its network of 28 stores and ecommerce operations. In 2018, Walmart had acquired a 77% stake in Flipkart India for $16 billion.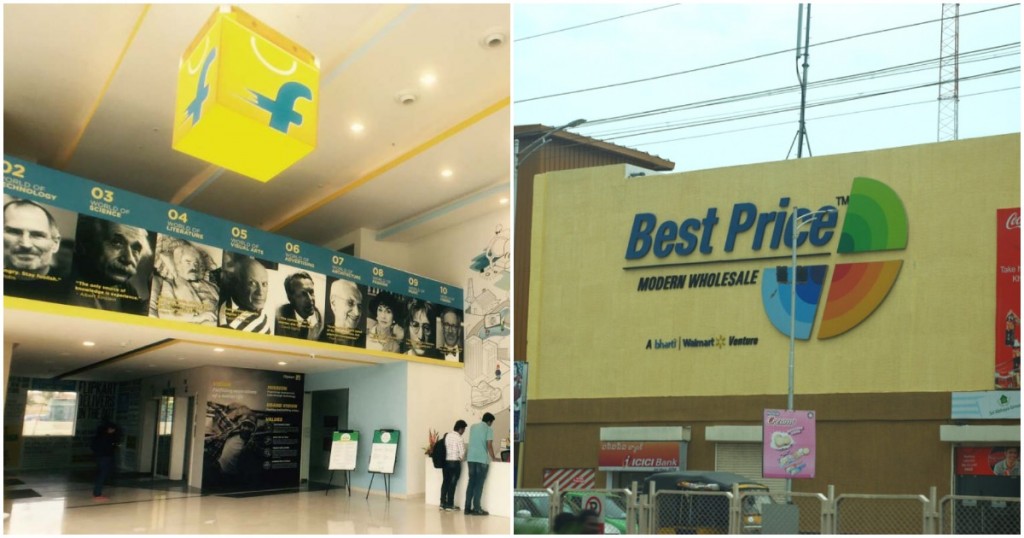 But the acquisition of Flipkart wasn't Walmart's entry into India — as far back as 2006, Walmart had entered India and run a B2B wholesale business under the Best Price brand. In 2007, it had tied up with Bharti for a 50:50 joint venture. That partnership didn't quite pan out, and even eventually dissolved. Walmart, though, will be looking to consolidate its cash and carry business with Flipkart, which has since grown into an e-commerce behemoth.
"With the launch of Flipkart Wholesale, we will now extend our capabilities across technology, logistics, and finance to small businesses across the country. The acquisition of Walmart India… will strengthen our position to address the needs of kiranas and MSMEs uniquely," said Flipkart Group CEO Kalyan Krishnamurthy. "Flipkart wholesale will draw on the merchandising experience of Walmart India team, strong relationship with brands, and the twelve-plus years of operating Best Price stores, majority of whom are small businesses," said Adarsh Menon, senior Vice President at Flipkart who has been appointed to lead the B2B initiative.
Moving down the value chain will help Flipkart optimize and consolidate its operations — if it runs a wholesale business as well, it can negotiate for better prices from sellers, and can build more robust supply chains. "The combination allows us to grow much faster and become much bigger," Walmart India CEO Sameer Aggarwal told ET. JioMart is doing something along the same lines — it already has a network of Reliance Retail stores around the country to help with its e-commerce efforts, and will likely draw on them for its e-commerce play. India's offline and online retail plays are converging on an omnichannel model, but from completely different starting-points — Flipkart had started off as an e-commerce play, but is now acquiring a B2B wholesale business; Reliance Retail has been running physical retail stores since 2006, and is now entering the e-commerce space with JioMart. As both companies grow bigger, it'll be fascinating to see which approach ends up coming up trumps.