Flipkart has been the fairy-tale startup story, ending up with a $20 billion exit in slightly over a decade of being founded, but that doesn't mean that there weren't stumbles along the way. 
Flipkart CEO Binny Bansal has finally opened up about some of the employee exits that had made news at the company a few years ago. "We'd hired quite a few people at different levels in the company, and by trial and error we figured out what sort of people will work. You can call it culture fit. We learnt what the right Flipkart person looks like," Bansal recently said in an interview. "Some people we hired thought they knew product management, and were product management gurus, they didn't work out," he added.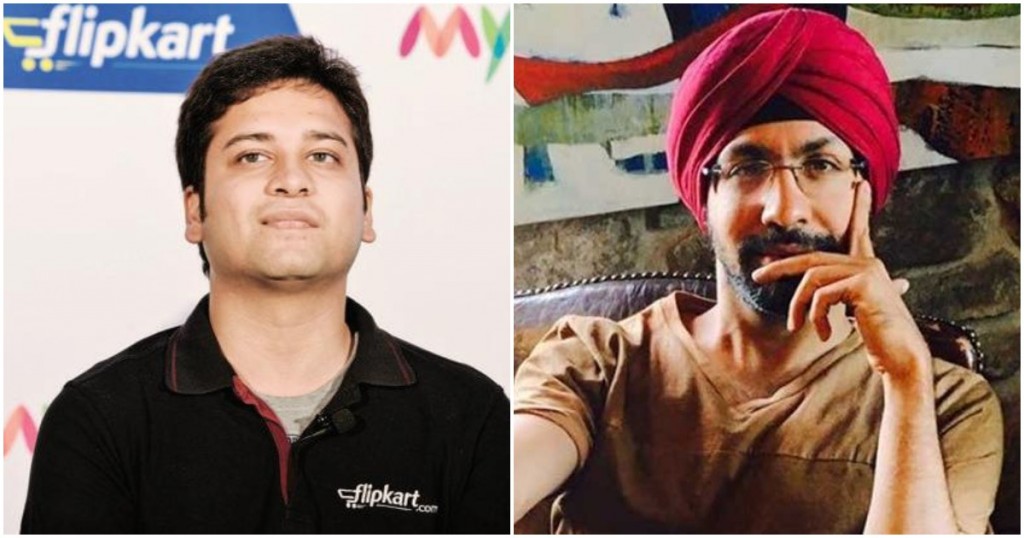 Bansal didn't take any names, but former Flipkart's Chief Product Officer Punit Soni had left the company in early 2016, just a year after he'd joined as a prized Silicon Valley hire. During his tenure, Soni had been involved in Flipkart's app-only strategy which was being spearheaded by then-CEO Sachin Bansal. Soni, for his part, had subtly hinted after his exit that Flipkart might not survive. "There will be one *big* winner in E-commerce," he'd tweeted soon after leaving, hinting that it might be Amazon, and also said that if there were any company he'd invest all his money in, it would be Amazon.
It was a strange position for Soni to take, given how he was being allotted Flipkart stock as a part of  his rumoured $3 million compensation package while at Flipkart. But Soni, who'd joined Flipkart after a stint with Google, wasn't Flipkart's only Silicon Valley hire who hadn't lasted long at the company. Peeyush Ranjan, who'd spent 9 years with Google before joining Flipkart, had left Flipkart 20 months after joining. Two other Silicon Valley hires, Lalit Sarna, who'd served as Flipkart's Senior Director of Product Management, and Sunil Gopinath, who'd served as a Senior Director for Products and UX Design, hadn't managed to complete two years either.
Bansal in his interview seemed to hint that some of these short stints were by design. "The other good part of our culture was that once we knew people didn't work (out), we were pretty quick to make sure that we mutually separated because it's not good for the employees, it's not good for the company. Once you know it's not working, separating is very very important," he said.
Bansal said that there was a specific sort of personality that thrived within Flipkart. "What worked for us was people who were very passionate about learning and impact. I think we were able to attract very talented and very sharp people because of the culture we had, and secondly because of the freedom and responsibility that we gave to people which was way more than they'd get at any other traditional company," he said.
Flipkart's Silicon Valley cohort, though, is doing quite well for itself, even if it hasn't stayed with the company and fully participated in its blockbuster exit. Punit Soni now is back in Silicon Valley and runs his own healthcare startup, and has raised $20 million in funds. Peeyush Ranjan is back to working with Google in Mountain View after his 20 month stint with Flipkart, and Sarna and Gopinath have moved on to executive positions at other companies. But while Flipkart managed to get over their exits, and managed to script an exit of its own, it's now clear that its Silicon Valley experiment of 2015 hadn't worked out quite as it had planned.