One of India's earliest and best known design startups has also bowed down to the brand-of-brands onslaught.
Home decor brand Chumbak, which made a name for itself with its quirky designs and products over the last decade, has been acquired by brand-of-brands startup Goat Brand Labs. Brand-of-brand startups acquire a portfolio of direct-to-consumer brands, and aim to grow them with their tech and marketing expertise. Goat Brand Labs acquired an 80% stake in Chumbak, while its co-founders now hold 13%. Chumbak's co-founders Shubhra Chadda and Vivek Prabhakar will continue to work with Goat following the acquisition.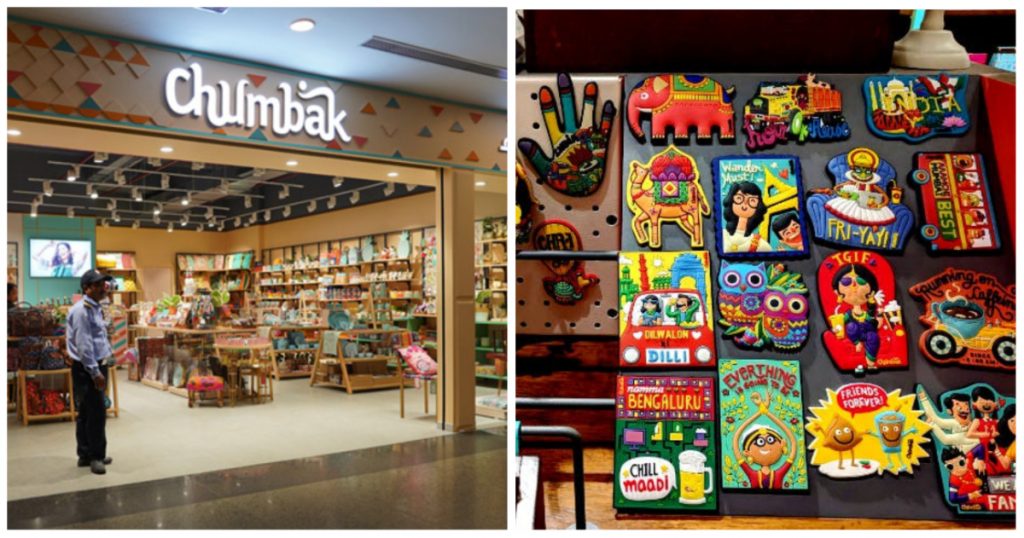 "Chumbak, since its founding days, has been an Indian homegrown D2C brand that appeals to a global audience," said Goat Brands co-founder Rishi Vasudev. "Our vision is to make Indian D2C brands world famous, and we have built multiple capabilities for that. This partnership is the perfect recipe to grow the brand exponentially by expanding its global reach, both online and offline, through a tech and data-driven approach," he added.
"We believe Goat Brand Labs is the ideal partner for the next phase of Chumbak's growth globally," said Chumbak's cofounders. "Goat's expertise in building online brands combined with Chumbak's great design and product strength will help accelerate our growth as a powerful and global brand in the home and gifting space," they added.
While the size of the deal wasn't disclosed, Economic Times reported that it was a slump sale. "This is not a venture capital exit where the deal is priced based on the company's last valuation. There was a discussion on how to structure the deal and it's definitely lower than its previous valuation," a source told ET.
Chumbak had raised Rs. 300 crore since being founded in 2009, but had been worth only Rs. 273 crore in 2020. Goat typically buys businesses at 1-2x revenue, and Chumbak, which had revenue of just Rs. 66 crore last year, could've been sold for somewhere between Rs. 66 and 130 crore. This would mean a significant haircut for investors, which had pumped in Rs. 300 crore into the company.
Chumbak at one point had been one of India's best-known indie brands. It worked in association with designers like Alicia D'Souza, and had a hip office in Indiranagar in Bangalore. But over the last few years, Chumbak appeared to lose its way. Its revenue fell from Rs. 88 crore in 2020 to Rs. 66 crore in 2022, while losses increased from Rs. 27 crore to Rs. 35 crore over the same period.
This 14-year-old company has now been acquired by a company that's just over a year old. Goat Brand Labs was founded in 2021, and aims to quickly acquire and run a portfolio of D2C brands. Goat Brand Labs has raised nearly Rs. 700 crore, and now boasts of a portfolio of 15 D2C brands, including Chumbak.
Other brand-of-brand companies have done well too — Mensa had become India's fastest unicorn in 2021 and had reached a $1 billion valuation within six months of being founded, and fellow brand-of-brands company GlobalBees had similarly become a unicorn within 9 months of being founded. The jury is still out on whether these brand-of-brands companies will work, but it sure appears — purely on the amounts of funding that they're attracting — that this brand-of-brands approach is how D2C brands will be built in the coming years.