On Shark Tank, Anupam Mittal quizzes entrepreneurs about their businesses plans, analyzes revenue and profit numbers, and evaluates their competitive strengths and weaknesses before investing in their companies. But one of his best-ever investments had occurred under very different circumstances.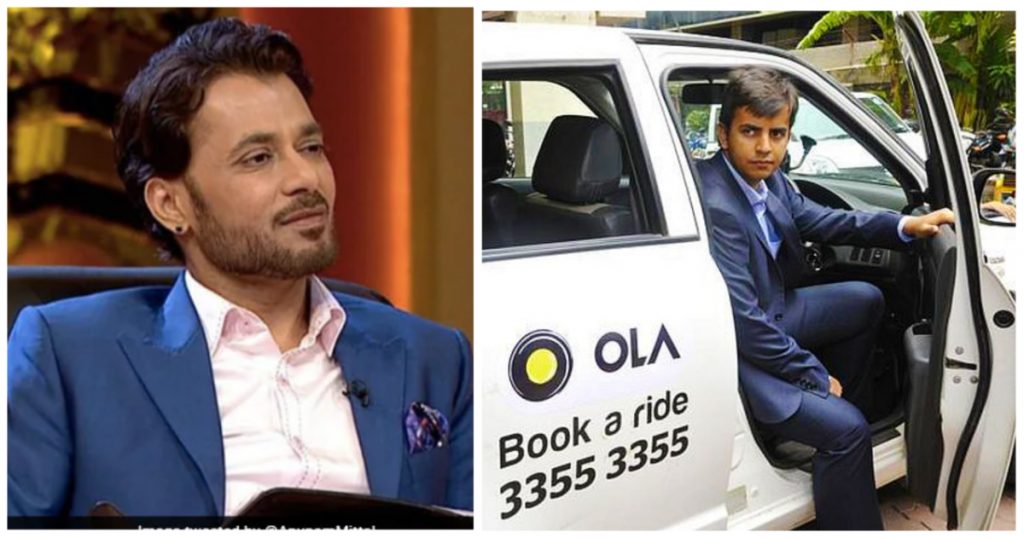 Anupam Mittal invested in Ola Cabs because founder Bhavish Aggarwal himself kept picking up the phone when he called its call center, he revealed on a podcast. Mittal says he wasn't keen on investing in Ola Cabs when he first heard of the idea.
"In 2011, someone introduced me to Ola Cabs, and asked me to check out the company. The company allowed people to order a taxi on their phone," he says.
"I said this is a flop idea," Mittal remembers. "We were Mumbaikars — in Mumbai, it's very easy to hail a cab off the street. I had also lived in New York where one can get a taxi anywhere. I thought there was no need to order a taxi on the phone. I dismissed the idea" he says.
But the story didn't end there. "Call it serendipity, call it whatever you like, but I soon had to visit Delhi for a work trip," Mittal remembers. "And as luck would have it, I couldn't find myself a taxi. You had to call a taxi stand to be able to book a cab. That's when I remembered the business I had been pitched," he says.
"I thought the idea of ordering a taxi on the phone could be interesting," he says. "I started calling Ola's call centers, just to test their product," he remembers. But he wasn't prepared for what happened next.
"I called 3-4 times. And each time the founder Bhavish Aggarwal himself picked up the call," Mittal says. Bhavish Aggarwal had graduated from IIT Bombay with a degree in Computer Science, and had worked with Microsoft, but was himself manning the call center of his company. "He reminded me of myself. Even when I'd started my businesses, I used to do all the work myself too," Mittal says.
"I thought we'll figure out the business plans later. But there was clearly potential in Bhavish. So I decided to back him. That's how I decided to invest in Ola Cabs," he says.
The phone call ended up well for gentlemen on both ends of the line. Mittal was one of Ola's earliest investors, and made himself a truckload of money when the company reached a valuation of $5 billion. And Aggarwal, who was answering phones at his startup's call center in 2011, was able to use Mittal's initial capital to build Ola into a ride-hailing behemoth, and is now personally worth over Rs. 10,000 crore. Which just goes to show when opportunity knocks — you'd do well to pick up that call.