India had banned hundreds of Chinese apps a couple of years ago, but it could go ahead and hit China where it hurts even harder — smartphones.
India is seeking to ban the sale Chinese smartphones under $150 (Rs. 12,000) in the country, Bloomberg reports. This move reportedly designed to push Chinese companies out of the cheapest smartphone segments, and will provide a fillip to India's own domestic phone industry. The move comes at a time when there are concerns that Chinese companies like Realme and Transsion are undercutting Indian smartphone makers.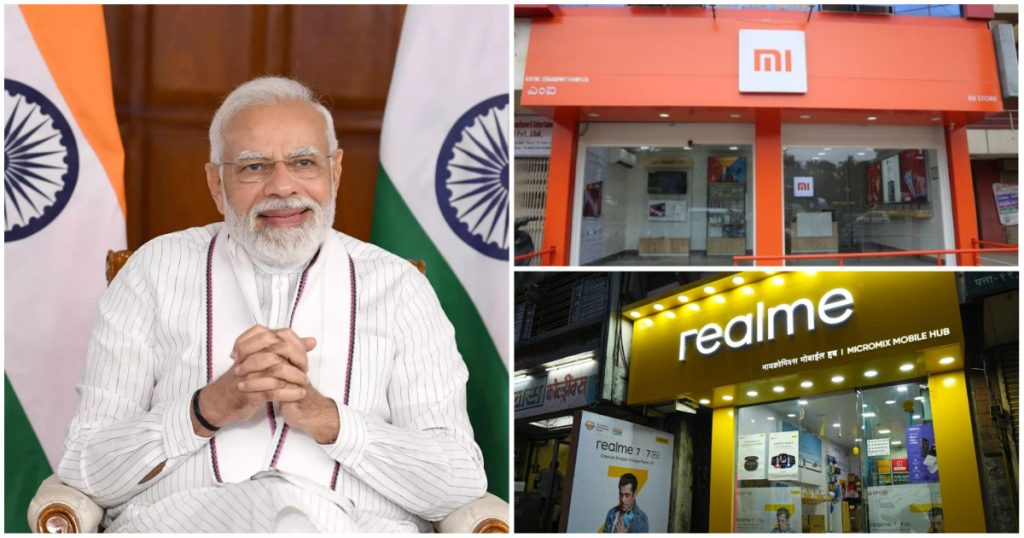 Even prior to this report, there had also been indications that Indian officials believed that Chinese companies were unfairly eating at the market share of Indian smartphone manufacturers. China's market dominance has not been "on the basis of free and fair competition," India's junior tech minister had told the Business Standard last week. Most Chinese handset makers consistently post losses in India, which could indicate that they're selling their phones at below fair prices in order to kill competition.
If India does go ahead and ban Chinese smartphones under Rs. 12,000, companies including Xiaomi, Realme and Oppo could be severely impacted. Smartphones under Rs. 12,000 account for one-third of smartphones sales in India, but Chinese companies have an 80% dominance in the segment. Xiaomi's shares fell 3.6 in the Hong Kong index after the news broke.
India has also increased its scrutiny over Chinese phone companies in other ways — just this month, the ED had raided Chinese companies including Xiaomi, Oppo and Vivo, and sealed their bank accounts. These companies are accused of evading taxes in India. In 2020, after the Galwan incident in which several Indian soldiers had been martyred in a skirmish with Chinese soldiers, the Indian government had banned 59 prominent Chinese apps from operating in India, including popular social networks including TikTok and Helo.
And ultimaately, India's actions against Chinese companies might just be reciprocal in nature — China doesn't allow foreign companies like Google and Facebook to run social networks in its borders, so it's only fair that India imposes similar restrictions on Chinese social networks within in shores. There have been several security concerns raised about Chinese phones as well — in 2017, Indian soldiers posted near the border had been asked by the army to format their smartphones and delete their Chinese apps over fears that they were being spied on by the Chinese government, and more recently, TikTok has been accused of leaking the data of its US users to China. It remains to be seen whether India does go ahead and ban Chinese smartphones under Rs.12,000, but if it does, not only would it cut down on security threats for millions of smartphones users, but also provide a much-needed fillip to its domestic phone manufacturing industry