For decades, India has been importing foreign technology to buttress its internal defenses. Now private Indian comapnies are helping the most powerful military in the world with its own security.
Indian space startup Pixxel has won a five-year US government contract for supplying technical hyperspectral imagery. Pixxel will supply the imagery to US's National Reconnaissance Office (NRO),  which is a member of the United States Intelligence Community and an agency of the United States Department of Defense which designs, builds, launches, and operates the reconnaissance satellites of the U.S. federal government. NRO awarded six study contracts for commercial hyperspectral imagery to five other companies including BlackSky Technology, HyperSat, Orbital Sidekick, Planet, and Xplore. Pixxel was the only Indian company in the list.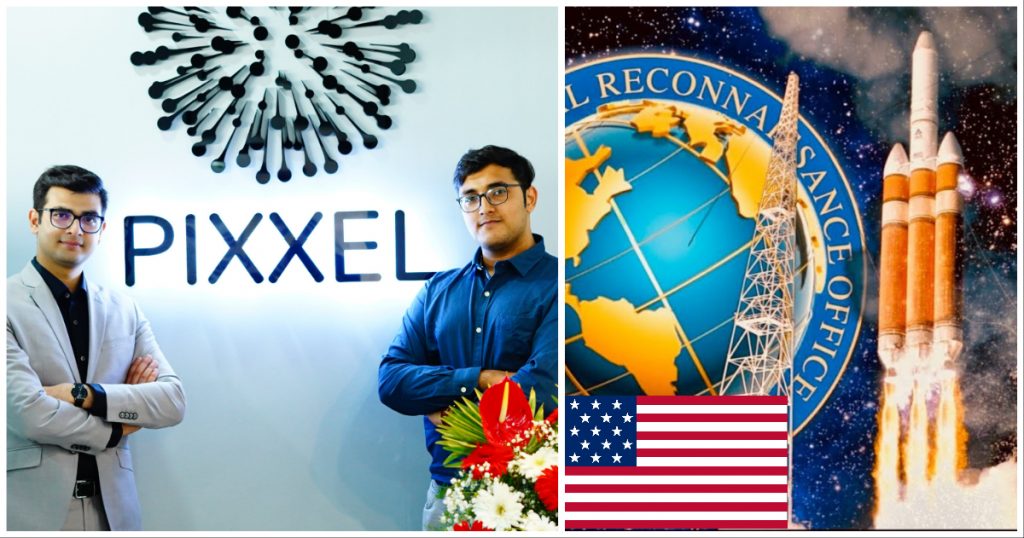 "The entire team here at Pixxel is excited to begin this journey with the NRO," said Pixxel CEO Awais Ahmed. "We are fully committed to this fantastic opportunity to offer our imaging capabilities to the organisation, its partners, and the US geospatial intelligence community," he added.
"Through these newest contracts, we are very excited to explore the potential of commercial hyperspectral imagery and what it may be able to contribute to our world-class intelligence, surveillance and reconnaissance capabilities," said NRO Director Dr. Chris Scolese.
Pixxel already has three demo satellites in orbit, and is expected to increase capacity 1,000 times after completing six scheduled launches this year. The startup ultimately aims to have a constellation of 24 high-resolution hyperspectral imaging satellites in low-Earth orbit that can provide daily, global coverage and serve as "health monitor for the planet."
Pixxel CEO Awais Ahmed said Pixxel will demonstrate its capabilities through end-to-end tasking, collection, and product dissemination and respond to ad-hoc product ordering and delivery requests from the NRO and its partners.
Pixxel had been founded in 2019, when co-founders Awais Ahmed and Kshitij Khandelwal were still studying at BITS Pilani. Pixxel plans to build a constellation of cutting-edge earth imaging satellites and a software platform to extract imagery insights that the satellites beam down. The data and insights will help organisations detect, monitor and predict global phenomena in agriculture, oil and gas, climate change, forestry, urban planning and other sectors. The company has sent satellites into space through Elon Musk's SpaceX and ISRO. Pixxel has raised nearly Rs. 500 crore from investors in six rounds of funding.