Even as India's space sector has opened up to private players, the country's startups are getting involved with some of the world's most prominent space companies to send their satellites into orbit.
Pixxel, a space-tech startup founded by BITS Pilani alumni, has launched its first satellite into space aboard SpaceX's Falcon 9 rocket. The satellite, named Shakuntala, hosts one of the highest resolution hyperspectral commercial cameras ever flown to space. The satellite will bring Pixxel one step closer towards its goal of "building a 24×7 health monitor for the planet."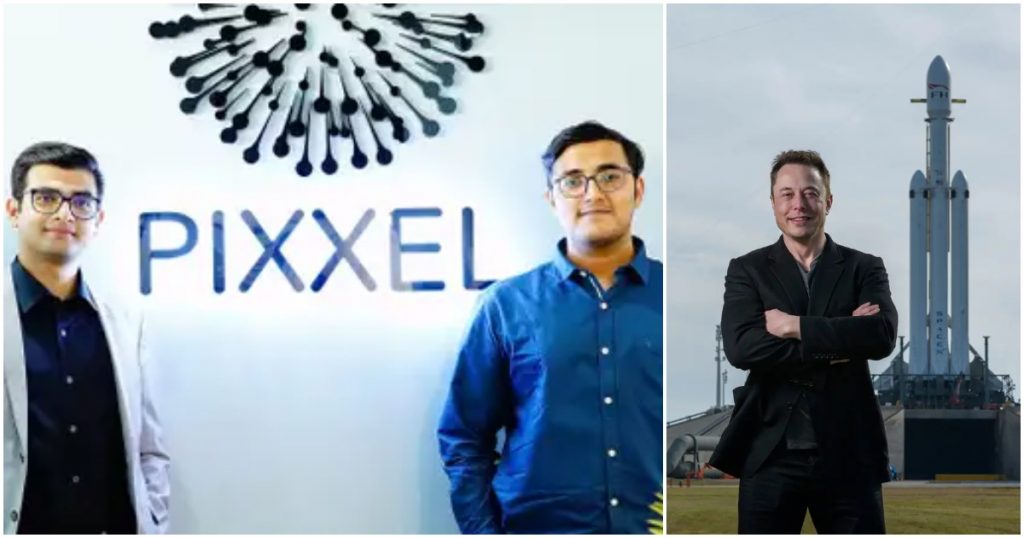 "From being one of the very few finalists in the SpaceX Hyperloop Pod Competition in 2017 to now launching our own satellites as part of SpaceX`s fourth dedicated rideshare mission, life has come full-circle for us," said Pixxel's cofounders.
Pixxel had been founded in 2019, when co-founders Awais Ahmed and Kshitij Khandelwal were still studying at BITS Pilani. Pixxel plans to build a constellation of cutting-edge earth imaging satellites and a software platform to extract imagery insights that the satellites beam down. The data and insights will help organisations detect, monitor and predict global phenomena in agriculture, oil and gas, climate change, forestry, urban planning and other sectors. The company has already raised $33 million (Rs. 250 crore) from investors, and has now put its first satellite into space.
Weighing less than 15 kg, Pixxel's first satellite Shakuntala (TD-2) is capable of capturing orbital images in more than 150 bands of colour from the visible and infrared spectrum with a resolution of 10-metres per pixel, which exceeds the specificity of 30-metre per pixel hyperspectral satellites launched by a few select organisations such NASA, ESA, and ISRO.  In just a few weeks from launch, TD-2 will begin amassing information about the planet. Pixxel envisions that its final satellite constellation will be able to predict famines before crop infestations takes over, or stop oil spills before they endanger oceanic biospheres.
These are all ambitious plans, but have now been set into motion by a couple of young Indians who're barely out of college. India's startup revolution has produced plenty of startups that have amassed large amounts in funding and lofty valuations, but many companies often been criticized for not solving the country's real problems — while fantasy games and 10-minute deliveries of chips might excite investors, these companies don't necessarily produce much technical innovation, or help the majority of India's population. But as the ecosystem matures, some companies are slowly emerging that deal with high-end technology, and some — like Pixxel — are literally aiming for the stars.