The April Fools prank is becoming an established part of the Indian corporate calendar. Google had been the first company to bring these pranks to the mainstream, by launching increasingly elaborate plans designed to confound their users. Indian companies have caught on too; last year, Ola and Oyo had collaborated to launch something they called Ola Rooms, and the year before that, Zomato had claimed to launch a service called Zomatcho that would help single people meet partners based on their food preferences. This year, Indian startups were again out in full force with their pranking hats firmly on.
Ixigo
Ixigo attempted to move from its travel roots into the blooming wearables market. The company said it was launching Ixigo Glass, a revolutionary new product that would bring augmented reality to the masses. Putting on the glasses would immediately tell users which cab that they were seeing was the cheapest, or give real time information on the planes they saw flying overhead. "At ixigo we feel that technology that's life enhancing, should be in the hands of everyone," CEO Aloke Bajpai earnestly said.
Ola
Ola has a long-standing tradition of April Fools pranks, and it didn't disappoint this year. The company has always said that it's in the mobility business, not in the cabs business – and it took its philosophy a step forward this year. Why walk from your cab to your office desk, when OlaWheels can drive you there? Ola Wheels is designed to help ferry users across large corporate parks in Segway-like vehicles. Ola's other features will be available on OlaWheels too – you can choose to watch entertainment content through Ola Play, or awkwardly share your OlaWheels with a co-passenger if you're looking to save cash.
Elanic
Used clothes marketplace Elanic's fake product, ironically, was something that detects fake products. Elanic WTF, or WhaaTaFake, is a revolutionary spray that would detect fake Ray Ban shades, Adidas shoes, and Gucci bags
Razorpay
Razorpay came up with a gentle riposte of the current nationalism craze that's sweeping the nation, with a new web framework that's appropriately jingoistic. Razorpay's ₹Query is a replacement for jQuery that's designed for "truly nationalistic web apps." It changes the $ signs in code and converts it to the ₹ sign. "Modi"fied JQuery, Made in India, Razorpay proclaimed.


Truebil
Pre-owned cars marketplace Truebil turned things around with a prank on its employees, not its users. Trubil told its employees that they were hiring internally for an ad campaign, and made their employees audition for roles. The roles required them to speak in languages they didn't know, and while the employees thought they were making grand proclamations like "I am proud of this nation and will bring back its glory," they really were saying things like "My body odour is a weapon of mass destruction." The whole audition process, of course, was captured on video.
Globally, firms went to even greater lengths. Google came with a Pac Man game that was instantly available in its Google Maps application. Instead of finding their way around, users could become Pac Man.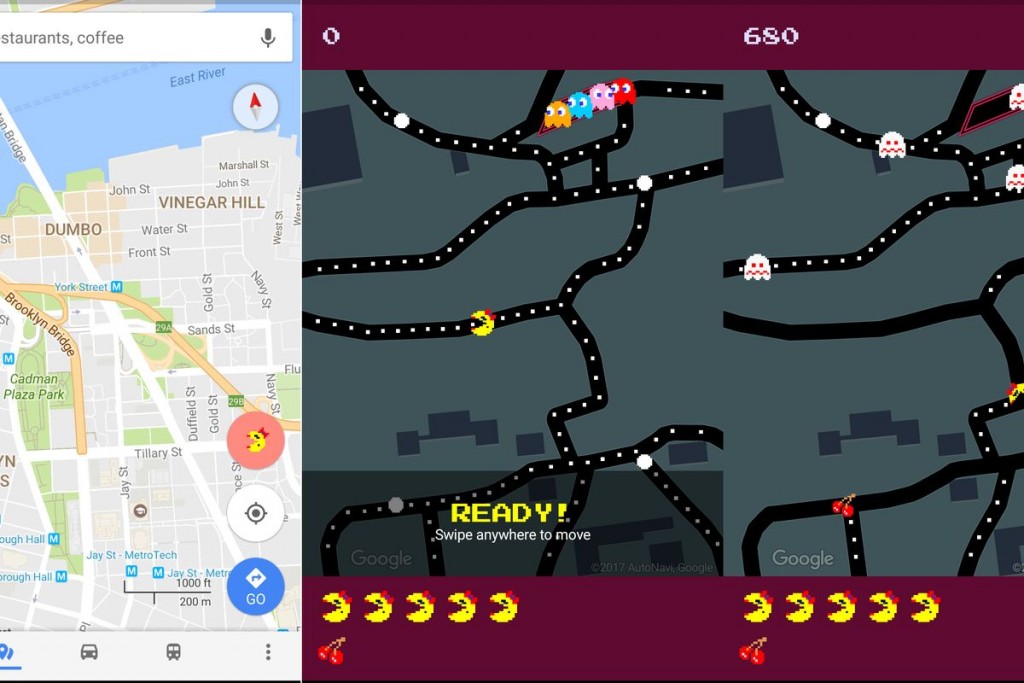 But the best April Fools prank this year was probably StackOverflow's, which said it was introducing the latest evolution in computer security – Dance Dance Authentication. The DDA protocol, as it was called, would use people's unique dance moves as their password.