There has been plenty of consolidation in India's travel space in recent times, but Indian regulators appear to be keeping a watchful eye on the developments.
The Competition Commission of India has fined online hotel booking companies MakeMyTrip, GoIbibo and Oyo Rooms a combined $47 million (Rs. 390 crore) for anti-competitive behaviour. The CCI had been investigating the companies since 2019 after allegations that MakeMyTrip had given Oyo Rooms special treatment on its platform. The CCI has now fined these companies, an asked them to amend their market behaviour.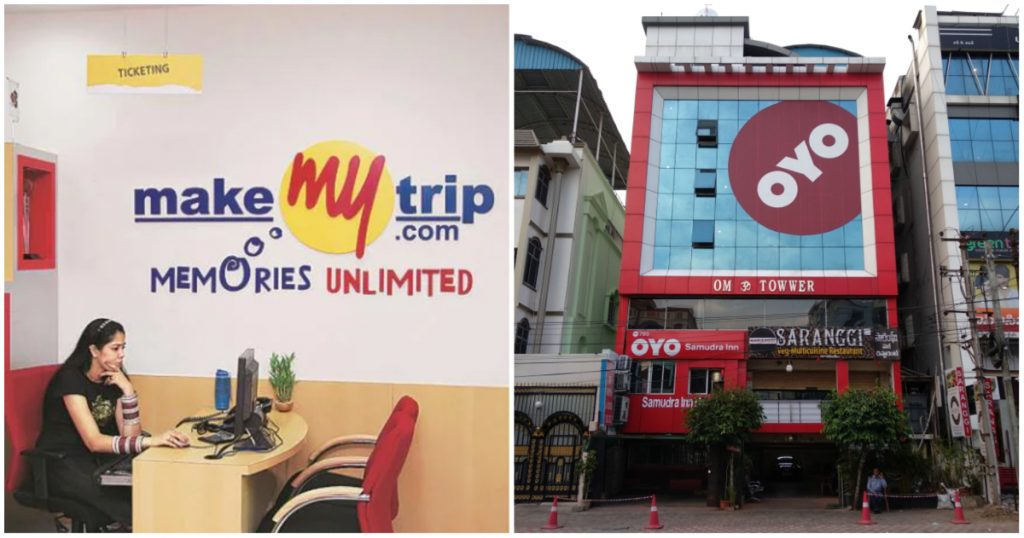 The decision comes after the Federation of Hotel and Restaurant Associations of India (FHRAI) had alleged that MakeMyTrip had entered into an agreement with Oyo Rooms to give its listings preferential treatment on its platform. This, it alleged, was restricting market access to competitors including Fab Hotels and Treebo. The FHRAI had also alleged that Oyo and MakeMyTrip were hurting competition by offering deep discounts and charging "exorbitant" fees from hotels.
The Competition Commission of India seemed to find merit in the allegations. "The Commission is of the view that the commercial arrangement between OYO and MMT-Go which led to the delisting of FabHotels, Treebo and the independent hotels, which were availing the services of these franchisors, was anticompetitive," the CCI said in its order. The CCI went ahead and fined MakeMyTrip and GoIbibo — the two companies had merged in 2016 — $27 million (Rs. 224 crore). It fined Oyo Rooms $20 million (Rs. 166 crore).
MakeMyTrip and Oyo Rooms hadn't always been acting in concert. In 2015, before Oyo Rooms had become a household name, MakeMyTrip, GoIbibo and Yatra had gone ahead and removed Oyo Rooms' listings from their platforms. Not long after, MakeMyTrip had even launched a budget alternative named Value+, which was seen as a direct competitor to Oyo Rooms. But as Oyo Rooms had grown in stature, it appears that MakeMyTrip had decided to join forces with the company, and even began giving its listings preferential space on its platform. This appears to have raised the hackles of Oyo's competitors, which went ahead and complained to the regulators.
The CCI has now levied a hefty fine on the companies. This will come as a blow for Oyo, which anyway hasn't made any profits ever since it was founded around a decade ago and is now looking to go public, and also for MakeMyTrip, which is already listed on the NASDAQ. But the fine will also bring cheer to smaller companies in India's startup ecosystem — if larger companies are held to account and prevented from misusing their heft to the disadvantage smaller players, it can help level the playing field for all participants in India's fledgling internet economy.