You can't keep a good man down, and you can't keep a dogged entrepreneur down either.
Info Edge, which runs portals including Naukri.com, 99acres.com and Jeevansathi.com, has acquired a majority stake former Housing CEO Rahul Yadav's new startup. Rahul Yadav, who had been dismissed from Housing after a bitter and public spat with its board all the way back in 2015, had quietly founded a new startup 4B Networks in 2020. Info Edge has now acquired a 57% stake in 4B Networks after investing around Rs. 164 crore into the company.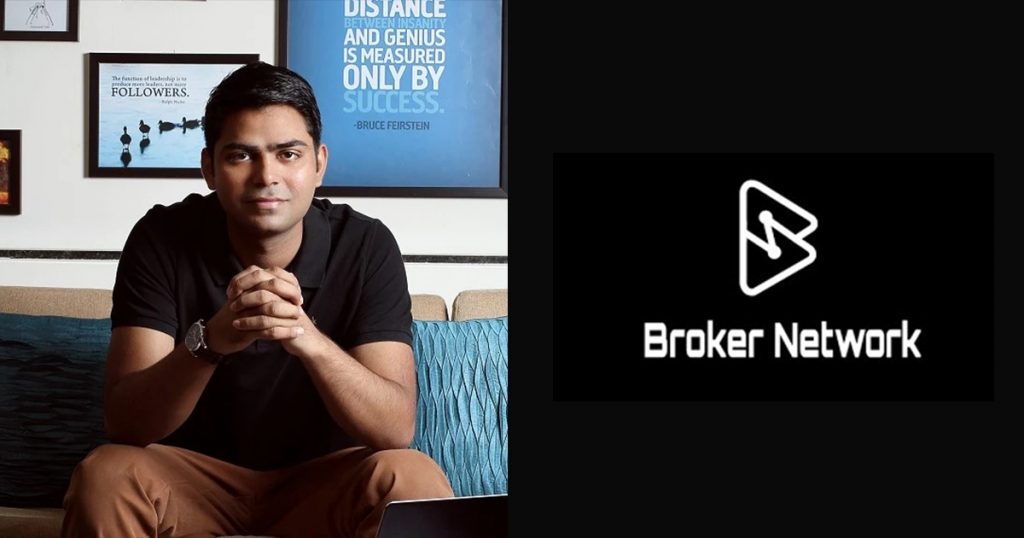 "The investment will help (Info Edge subsidiary) ACD to strengthen its offering in the real estate segment by providing a new platform to real estate industry professionals to conduct their business efficiently through the majority held in 4B post this investment," Info Edge said in its filing with the stock exchanges on March 30.
Yadav, though, appears to have been just as reticent about 4B Networks as he was public about Housing.com. As per its Linkedin profile, 4B Networks was founded in 2020, and claims to be a "revolutionary tech platform that facilitates, enables, and empowers brokers and developers." "Broker Network app is a suite of services specifically designed for Indian real estate brokers and developers," the company says. "At its core, it's a highly efficient matchmaking platform that connects brokers with properties and brokers with buyers. The match engine works behind the scenes, figures out the perfect match with your post and sends prominent notifications to both parties to connect and make deals," it adds.
The company says that it has 50,000 brokers on the platform, and adds more than a 100 projects on its app every month. The platform has disbursed Rs. 1000 crore worth of home loans so far. It has 500 employees, while Yadav serves as the CEO.
Info Edge also operates in the same vertical through 99Acres.com, which is a customer-facing property buying platform. It was an early investor in 4B Networks — the company had invested Rs. 9 crore into the startup in February 2021, and had followed it up with a Rs. 18 crore investment in December 2021. Info Edge has now invested Rs. 137 crore into the startup, and has a 57% stake. Yadav owns a 33% in the company.
Yadav's latest entrepreneurial innings appears to be going much better than his stint at Housing.com, which had culminated with him being fired from the company he'd founded. Yadav had publicly bickered with Sequoia's Shailendra Singh, who was a member of Housing's board, and signed off a public letter to him with "Go die Mother F*cker". He'd then resigned, taken back his resignation, and then had been eventually fired from the company in the presence of security personnel. In response, he'd dramatically declared that he'd distribute his entire stake in Housing, which was then worth hundreds of crores, among Housing employees. For good measure, he'd challenged other entrepreneurs to similarly distribute their shares among their employees.
Yadav had been a deeply polarizing figure — he'd developed a fanbase thanks to his bravado and brashness, but was also pilloried by many for his controversies, which included derisively calling Zomato CEO Deepinder Goyal a "restaurant menu scanner", and sharing profile shirtless pictures on Facebook with him showing the middle finger.
But while opinion on him might've been divided, it was easy to see that Yadav hadn't quite succeeded in his entrepreneurial journey — Housing had been among the pioneers of India's startup wave of the last decade, but the company never really went anywhere. Many of Housing's peers ended up becoming unicorns, and Yadav appeared to have watched from the sidelines as more than a 100 Indian startups reached a valuation of $1 billion. But it turns out that Yadav too had quietly thrown his hat into the startup ring in 2020, and has now has built a solid company with the backing of some formidable names. Yadav might not have have succeeded with Housing.com, but he seems to have given entrepreneurship another shot, and now is the proud CEO of a company that's in the news for the right reasons.