2021 has been a heady year for India's startup ecosystem, and it continues to churn out unicorns with metronomic regularity.
Insurance startup Acko has become India's latest unicorn startup following a $255 million funding round. The round was led by General Atlantic and Multiples Private Equity, and saw participation from existing investors including Intact Ventures and Munich Re Ventures. The round values Acko at $1.1 billion, making it the 34th Indian startup to enter the unicorn club this year.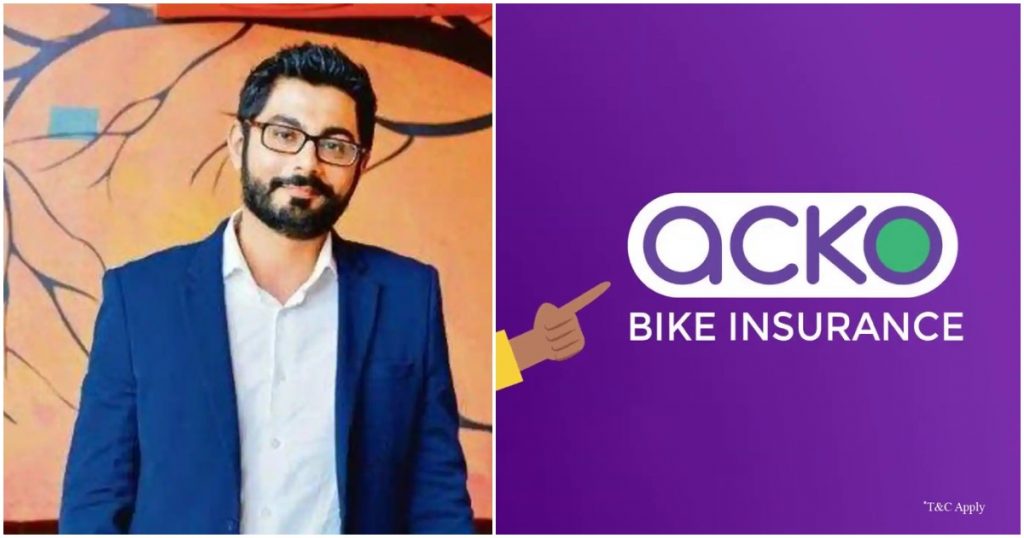 "We will continue to scale and innovate in our flagship auto insurance business," said Acko founder and CEO Varun Dua. "We also continue to deepen our health strategy and intend to invest over $150 million in the health business in the near future. We believe health insurance products, claims innovation and a deeply connected ecosystem of health services that improve health outcomes for customers are today's most urgent needs," he added.
Acko plans to use the capital to grow its auto insurance vertical besides micro-insurance products across travel, gadgets and appliances, which together contribute nearly 80% of its total premiums. It will also invest in growing its year-old health insurance vertical, which contributes nearly 20% of its total premiums.
Acko has come a long way — the company was founded in 2016 by Varun Dua, who had plenty of experience in the insurance space. He'd worked as a Marketing Manager for TATA AIG Life Insurance from 2003-2007, and then worked as a marketing Manager for Franklin Templeton. He'd then co-founded a company that helped insurance companies including ICICI Prudential, HDFC Life and Aviva improve their online portfolios. In 2013, he'd founded online insurance provider Coverfox, and then founded Acko in 2016.
His latest startup allows users to buy car, bike, health and electronic insurance with "zero commission" and "zero paperwork". Acko has partnerships with companies including Amazon, Swiggy and Zomato, and providers insurance to more than 10 lakh gig workers. Acko also provides Ola's micro trip insurance for its car and bike rides. Acko claims to have 7 crore customers overall, and earns an annual run rate of nearly Rs. 1,300 crore in premiums.
And there might be plenty of headroom for Acko to grow — nearly 50% of Indians still don't have health insurance, and as incomes rise, there should be greater demand for insurance products. But while there's room to grow, there's plenty of competition too, and it's doing well — Acko rival PolicyBazaar has already applied for its IPO, and will soon list on the public markets. Acko though has several prominent investors backing it, including Flipkart co-founder Binny Bansal, Amazon, and Accel.
Acko's entry into the unicorn club is yet another indication of the largely secular increase in the valuation of India's biggest startups over the last year. Acko was valued at $500 million a year ago, and has doubled its valuation since then. The same story has repeated for most of the 33 other startups that have entered the unicorn club this year — many have seen their valuations rise by several times over the last 12 months. And while it remains to be seen if these valuations can sustain in the long run, India's unicorn rush, for the moment, shows no sign of slowing down.