If up-and-coming startups have been queuing up to enter the unicorn club this year, more mature startups are forming a similar queue to go public.
Policybazaar has become the latest Indian startup to file its DRHP with SEBI for an IPO. Policybazaar will raise Rs. 6017.5 crore through a public listing. The IPO will comprise a fresh issue of Rs 3,750 crore and an offer for sale (OFS) of Rs 2,267.5 crores.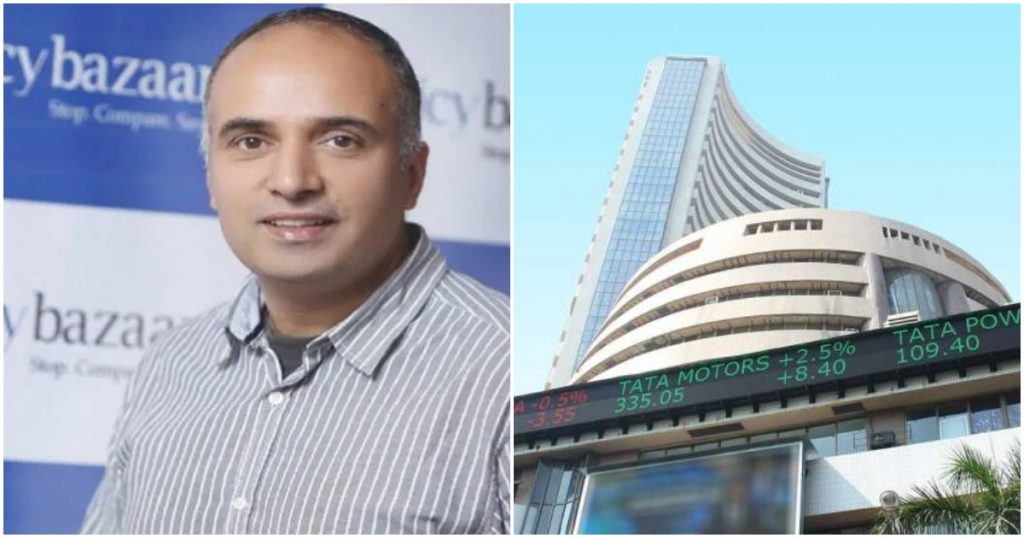 As per its Draft Red Herring Prospectus, Policybazaar will use approximately Rs. 1,500 crore from the funds raised through the market for "enhancing the visibility" of its brands. The company also said that the funds will be utilised for expanding growth initiatives to increase the consumer base, including offline presence, funding investments and new acquisitions, and for expansion outside India.
PolicyBazaar was founded in 2008 by IIM alumni Yashish Dahiya, Alok Bansal and Avaneesh Nirjar after Dahiya's father was sold a policy which, he realized, benefited the insurer and the agent selling it, but not the actual consumer. "Most plans that get pushed by agents are traditional commission based plans that benefit them. Once sold, such policies have 60%  chances of lapsing," he'd said in an earlier interview.
Policybazaar had then created a aggregator that helps customers choose between insurance policies. Policybazaar is a literal 'bazaar' which offers insurance policies from different companies in categories including life, health, travel, auto and property. Policybazaar brought the insurance buying process online, and helped customers buy policies without agents acting as middlemen.
The company had hit upon a business model that worked — in 2018, an analysis of 43 Indian startups had found that 42 of them had made losses, while Policybazaar was the sole company which was profitable, managing to earn profits of Rs. 12 crore. A while later, Policybazaar had become a unicorn, with its valuation touching $1.3 billion.
Policybazaar has grown even larger since — it hit 10 million unique customers in FY 19. It sells 4 lakh insurance policies a month, and has more than 40 insurers on its platform. PolicyBazaar now commands 90% of share in the online insurance distribution market, and competes with companies like Acko, Plum and others.
Policybazaar has now decided that it's time to public, and has applied for an IPO. With its filings with the regulators, Policybazaar joins companies like Paytm and Mobikwik who're also about to go public. Two weeks ago, Zomato had gone public in a blockbuster IPO, and its stock currently trades at twice its IPO price. It appears that several startups are now looking to ride on to that momentum, and Policybazaar is all set to be the next Indian company to go from being a scrappy startup to being traded on the country's stock markets.