The coronavirus pandemic has battered the travel sector, but it's also opened up acqusition opporutnities for players who were able to weather the storm.
Travel platform Ixigo has acquired bus booking service AbhiBus in a "slump sale", the companies have announced. While the two companies haven't revealed the financial details, the deal was in a combination of cash and Ixigo stock. The AbhiBus team has joined Ixigo, and and all intellectual property, brands, technology and operations are being transferred to ixigo.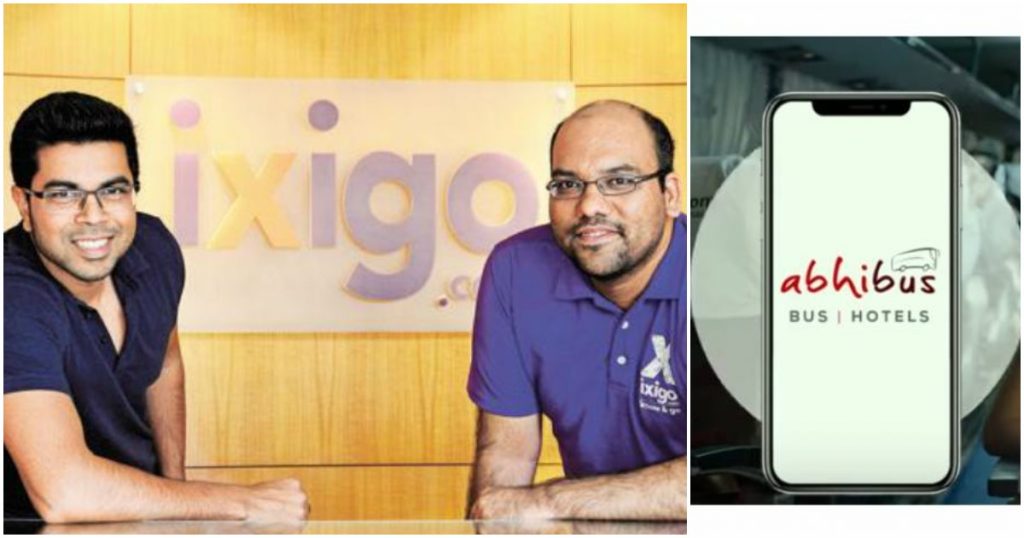 "ixigo and AbhiBus founders share the passion and focus on the next billion traveler market," said ixigo cofounders Aloke Bajpai and Rajnish Kumar,. "AbhiBus has built an innovative and high growth company with deep penetration on the supply side across state road transport companies (SRTCs) & private bus operators and on the demand side, as the dominant bus ticketing brand in several Indian states. By leveraging our combined user base, multi-modal transportation capabilities, tech resources and travel domain expertise we will be able to enhance the experience of millions of  travellers in India every day," they added.
"We started AbhiBus with a vision to become India's most preferred bus booking platform," said AbhiBus founder and CEO Sudhakar Reddy Chirra. "We are happy that we were able to build a motivated, tightly-knit team and we grew rapidly to become one of the leading bus ticketing players in the country. We are excited to be joining ixigo, whose team and products have created new benchmarks for the travel industry," he added.
AbhiBus had been founded in 2008 as a RedBus competitor, and had gained significant traction in south India. The company had brought on board several state-bus operators, and had marketed its services heavily as well, with a memorable ad campaign featuring Telugu superstar Mahesh Babu. But after Redbus was taken over by Ibibo in 2013, AbhiBus likely found it hard to compete with the deep pockets its competitor had acquired. The recent coronavirus pandemic couldn't have helped, with bus travel coming to a standstill across India for months, and the company seemed to deem it fit to sell to Ixigo in what they're calling a slump sale.
Ixigo, for its, part, already allows bus booking on its platform, but will likely use the AbhiBus acquisition to go deeper into the space — AbhiBus provides technology solutions to more than 300 large private bus partners in India, 5 state transport corporations and 2 international bus partners, and these supply-side linkages could help Ixigo strengthen its own bus booking vertical. Also, it's been reported that Ixigo is preparing to go public, and owning a bus booking platform will likely help its chances at the stock markets.
The Indian travel space, though, has consolidated considerably in recent years, with bigger players snapping up smaller companies. In 2013, Ibibo had acquired Redbus for an estimated $138 million. In 2017, MakeMyTrip had in turn merged with Ibibo in what was the biggest deal in the space. In 2019, Ebix Group had acquired Yatra.com for $338 million. With ixigo now snapping up AbhiBus, India's travel and hospitality space could see even more churn as the effects of the coronavirus lockdowns finally begin to reflect on companies' balance sheets.