The now-familiar push for dominance by Reliance, as seen in its telecom and broadband plays, has now begun for JioMart.
JioMart has made all deliveries free irrespective of order values on its website and app. When JioMart's website had first launched a few weeks ago, deliveries were free only if the order value was greater than Rs. 750. But JioMart is now making all deliveries free, in a move that'll help it stand out not only from competitors like Amazon and  Flipkart, but also from grocery plays like BigBasket and Grofers.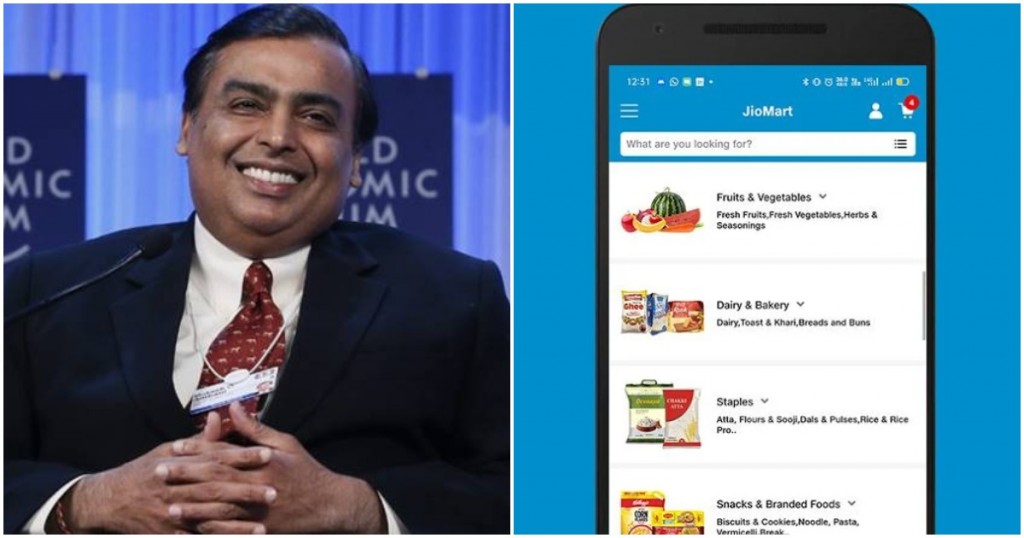 JioMart has also launched apps on both the Google and Apple stores. The apps are brand-new — the JioMart's app currently has only 5,000 downloads on the Play Store, and has a rating of 4.8. The app says that it serves 200+ cities across India, and has a selection of groceries across categories like fresh fruits, vegetables, staples, personal care, beverages, branded foods, snacks, home & kitchen. JioMart claims that its prices are at least 5 percent below MRP.
All this won't come as good news for existing grocery delivery players like Grofers and Big Basket, which have minimum order values to qualify for free deliveries. With JioMart now in 200 Indian cities, customers will smaller order values will likely choose it over these companies. And if they're satisfied with their experience, JioMart will hope that the stick around and continue ordering even when their order values rise.
Reliance will undoubtedly lose money on its free deliveries, but its deep pockets will allow to it bear those losses much easier than for any other startup. Also, Reliance has its own chain of retail stores, and tie-ups with thousands of mom-and-pop stores across India, and would hope that its business model will be able to deliver products cheaper than other startups. It's a strategy that worked well with Jio in telecom — Reliance had initially given away its service practically for free, and customers lined up to become subscribers . Even after Jio raised prices, users stuck around, impressed with the service and the pricing, and Jio is now the largest telecom company in India by the number of subscribers.
Jio is clearly attempting to do something similar in groceries. Groceries are a high-frequency use case, and with its free deliveries, the company would hope to get customers used to ordering from its platform. Jio can then easily extend its offerings to other higher-margin products, such as phones and electronics. And that'll pit it squarely against Amazon and Walmart-owned Flipkart. India's e-commerce space had long been though to be a two-way battle between Amazon and Flipkart, but JioMart is now very much hovering on the horizon.