The last few years haven't been kind to Indian consumer internet startups – Flipkart, Ola, and Zomato have all been marked down by their investors, and Snapdeal has had to fire over 600 employees and cut the salaries of its founders. There has been a general despondency that the Indian consumer market was estimated to be bigger than it was, and predictions that Indian internet startups were going to have a tough few years going forward have been coming in quick and fast.
Not all companies in the space are struggling though.
Justdial is currently the top performing stock in the Indian IT index this year. It was trading at Rs. 325 at the beginning of the year, and now trades at Rs. 540, a gain of over 66% in two months.



Justdial, of course, is no startup – it was founded in 1996 and initially provided Yellow Pages results over the telephone. It went public in 2013, and now operates mainly as a local search provider over the internet. The breadth of its offerings is extraordinary –  Justdial offers help with everything  from booking tables at restaurants to applying for loans, from booking air tickets to finding caterers, to booking hotels to finding wine shops, from booking buses to finding jobs, to booking movie tickets to finding doctors and sports coaches. It can even help you plan a wedding.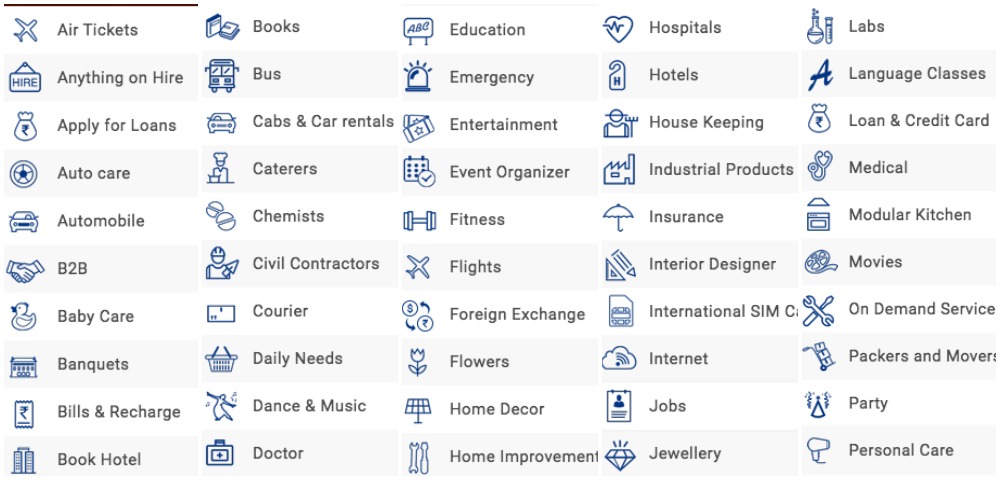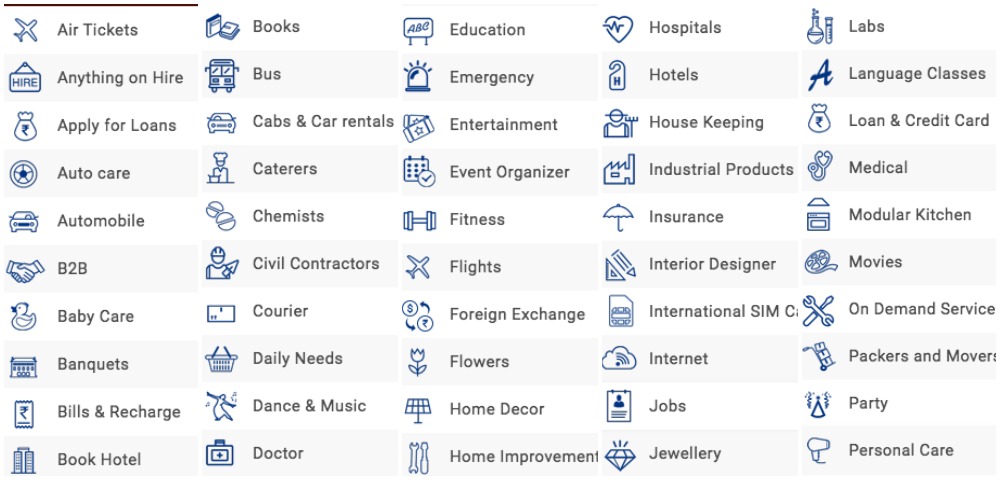 Which means that Justdial competes with nearly every internet startup out there – and some of them are big names. On air tickets it competes with MakeMyTrip and Cleartrip, on doctors it competes with Practo, and for food listings, it competes with Zomato. Justdial, in essence, is the ultimate aggregator of aggregators. 
And its model seems to be working. Last year, Justdial recorded revenues of Rs. 749 crore. And unlike most companies that it competes with, it managed to make a profit. In 2016, Justdial made a handy Rs. 142 crore in net profit. In comparison, Zomato made losses of Rs. 493 crore, and Practo recorded losses of Rs. 65 crore.
This can mean good news or bad news for Indian startups – the good news means that it's possible to be profitable in the Indian consumer internet space; the bad news is that one might need to aggregate literally over 50 services to get there.
But Justdial's stock price rise shows that investors believe that there's money to be made in the consumer internet space. Like its competing startups, Justdial had a torrid time in 2016, when its stock fell nearly 50%. But its resurgence this year should give startups some heart – things are bad right now, but good times might be just around the corner.