Social media networks can be notoriously hard to dislodge — their network effects mean that users need to shift en masse to a competitor to make sure their experience can be replicated. Several social networks, both homegrown and international, have come and gone in India, but have failed to challenge Facebook and Twitter's hegemony. But there's a new social network that, on the face of it, has several things going for it to emerge as a strong contender.
Microblogging app Koo is currently going viral in India. Several government agencies, including the Ministry of Information Technology and Prasar Bharti have made accounts, as have several ministers, including Ravishankar Prasad and Piyush Goyal. This has prompted lots of other people to join, causing the app to crash and briefly be unavailable today.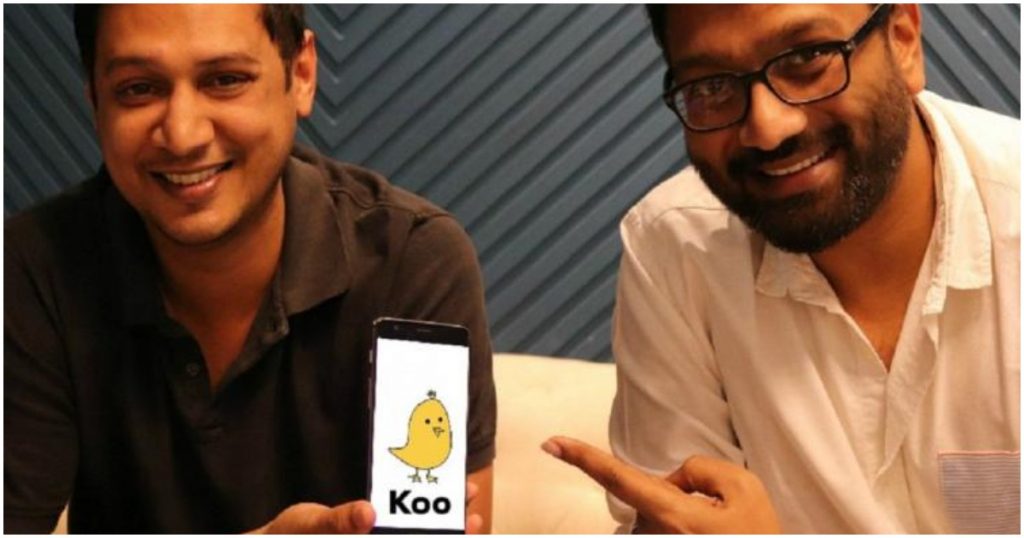 The background
The origins of Koo's popularity can be traced back to the Indian government's tiff with Twitter, the app Koo's seeking to replace. Last month, the Indian government had asked Twitter to ban a few hundred accounts that had trended the hashtag "Modi Wants Farmer Genocide" on its platform. This hashtag had trended immediately after the violence on Republic Day in which 400 policemen had been injured, and the government believed that hashtags like these had the potential to cause even more real-world violence. Twitter complied with the government's directive, banning several prominent accounts, but restored them a few hours later. Twitter is now claiming that those tweets constitute free speech, and is refusing to take them down. This, in turn, seems to have promoted several government agencies to look for an alternative, and they seem to have settled on Koo — the Ministry of Information and Technology even replied to Twitter's blogpost through their Koo account.
The Koo App
Koo wasn't always meant to be a Twitter replacement. It had started off nearly 10 months ago as an app that let users express themselves in Indian languages — it didn't even have an English section until recently. The app is founded by Aprameya Radhakrishna, who had sold Taxi For Sure to Ola for $200 million all the way back in 2015. Koo's parent company has raised $6.5 million so far from Blume Ventures, Kalaari Capital, Accel Partners India and former Infosys CFO Mohandas Pai.
Koo has different silos divided by language — users can choose to be parts of the language that they choose, and the app and content is customized for that language. Users can share content in several ways — they can share 400-character updates, or they can share an audio clip, or photos and videos. These "Koos" are then seen by the people they follow, much as on Twitter.
Koo's name and logo isn't the only part of the app that seems to be inspired by Twitter. The layout is similar too, giving users the option to Re-Koo, which is Koo's version of a retweet. Koo also uses hashtags to organize tweets around different topics.
But it's perhaps these similarities to Twitter that are now making people considering making the switch — Koo seems familiar enough to Twitter, yet sufficiently distinct to make it feel like a different app. Koo's adoption rates have been through the roof since the controversy with Twitter arose — some news organizations, including Republic and News18 have joined, as have TV personalities including Anand Ranganathan and former AAP leader Ashutosh. Social media influencers on other platforms have also managed to garner thousands of followers on Koo, and seem to be actively sharing content.
Koo does check many boxes, and the most important is perhaps the timing — around the world, there's growing unease around how Twitter had appeared to arbitrarily ban Donald Trump, and several world leaders including Angela Merkel and Emmanuel Macron have spoken of how a private company shouldn't be allowed to determine what's free speech and what's not. In India, things came to a head during the Republic Day violence. Koo now has momentum behind it, and power users on the platform, which is getting the app lots of visibility.
To its credit, the app is also functional and easy to use. It keeps things simple, which can make migrating from Twitter reasonably quick and easy. There are also enough features, including polls, and the ability to quote tweets, which can people people engaged on the platform. Like Twitter, Koo has hashtags, which can be used to initiate discussions on specific topics.
But Koo is going through the growing pains that many apps with sudden bursts of popularity face — the influx of new users has meant that the app is often unresponsive and prone to crashing. The desktop version, in particular, feels particularly unpolished, and lacks many of the features of the mobile version. Even within the app, the search functionality doesn't seem to work particularly well, and there appears to be no check on spam koos that are copy-pasted and reposted.
These are all fixable problems, but what Koo might have to find is a USP that can set it apart from Twitter. No one's deleting their Twitter accounts just yet, and once the initial enthusiasm wanes, Koo will need its newly-acquired users to keep coming to its platform and creating content. Signal had suffered from much the same problem — millions of users signed up when it was having its moment under the sun, but most people seem to have reverted to using WhatsApp. Koo has managed to get visibility that few social networks in India seem to have managed to garner — it's now up to it to capitalize.