Even as most Indian startups are seeing their valuations cut by investors and laying off employees, a small — but growing — number of them are actually making money.
Lending unicorn startup Oxyzo has reported a profit of Rs. 197 crore for FY23. In FY22, Oxyzo had reported a profit of Rs. 69 crore. This means that Ozyzo's profit has risen an impressive 3x in a year, making it join the list of a handful of Indian startups that are consistently profitable.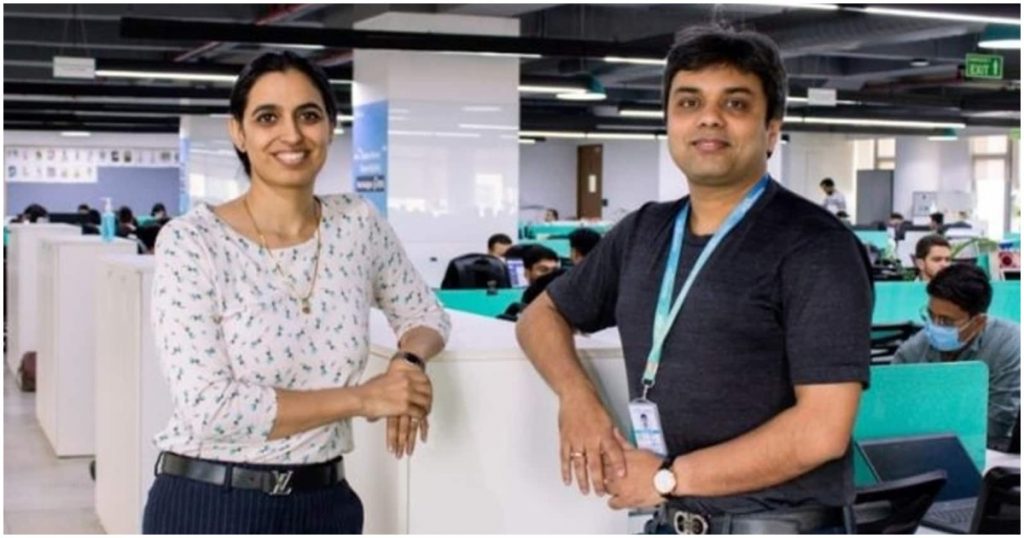 Ozyzo's total income in FY23 was Rs. 562 crore, which was up 80% from its total income of Rs. 313 crore last year. Its expenses rose by a more sedate 41%, rising from Rs. 219 crore in FY22 to Rs. 309 crore in FY23. The company has a loan book of Rs. 4,800 crore.
"We crossed a loan book of Rs 4800 crore, driven by our strong origination capabilities maintaining a GNPA of less than 1 per cent, reflecting our sound risk management capabilities," said Ozyzo Financial Services CEO Ruchi Kalra. "We expect to cross Rs 8,200 crore of Assets Under Management in FY24," she added.
Oxygo is the financial arm of OfBusiness, which is also a unicorn. OfBusiness had been founded in 2015 by Asish Mohapatra, Nitin Jain, Ruchi Kalra, Vasant Sridhar and Bhuvan Gupta as a tech platform for sourcing raw material and credit for small businesses. OfBusiness had launched Oxyzo, a separate division for lending, in 2017. OfBusiness had grown quickly — after becoming a unicorn in August 2021, OfBusiness had attained a valuation of $5 billion by December 2021. Oxyzo has then been carved out of the OfBusiness as a separate company, and has raised external capital. The new investors in Oxyzo are common for OfBusiness too, except for SoftBank which has yet to invest in Oxyzo. Ozyzo had become a unicorn in March 2022.
The two businesses have natural synergies. While OfBusiness is a platform for sourcing raw material, Ozyzo provides financing for buying these raw materials. Until last year, as much as 30% of Oxyzo's business came from OfBusiness' customers.
OfBusiness and Oxyzo also have the unique distinction of being two unicorns which are each led by a husband-wife couple. OfBusiness's CEO is Ashish Mohapatra, while his wife Ruchi Kalra leads Oxyzo. Both had studied at IIT and worked at McKinsey before launching their businesses. But more impressively, both startups are profitable — while OfBusiness had reported a profit of Rs. 201 crore last year, Oxyzo has reported a profit of Rs. 197 crore this year.
And this is an outlier — twice over — as far as India's startup ecosystem is concerned. Most of India's startups are mired in losses — some of the biggest names, including the ones which have gone public such as Paytm and Zomato, have never made a profit in their existence, while other names such as Oyo Rooms, Unacademy and Swiggy have also always made losses. Amidst all this, a couple has managed to create not one, but two startups that are not just profitable, but are making profits in the hundreds of crores. Which just goes to show that it's not impossible to make profits as an Indian startup — picking the right industry, quickly getting paying customers, and executing frugally can take one there.