2021 had created more startups unicorns in India than all previous years put together, and the momentum seems to be sustaining into 2022.
Honasa Consumer, which runs personal care and toddler care D2C brand Mamaearth, has become India's first unicorn startup of 2022. The company raised $52 million in a round led by Sequoia which valued the company at $1.2 billion. This makes Mamaearth India's latest unicorn startup, and the first unicorn startup of 2022 on the very first day of the year.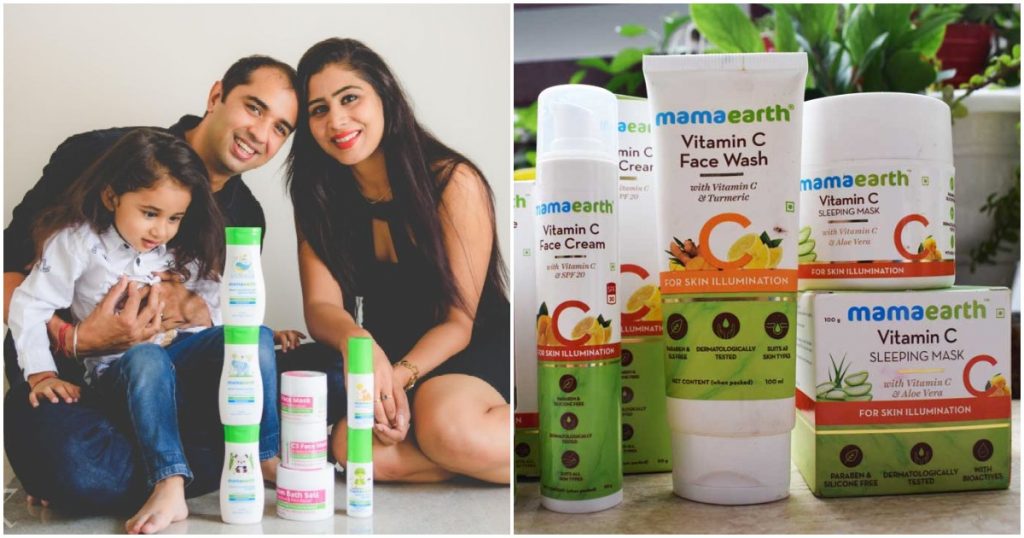 "We will be deploying the funds towards brand launches, expanding distribution, inorganic growth, and expanding the current portfolio across borders," said Honsana Consumer co-founder and CEO Varun Alagh. "The recent round will empower us to fuel our innovation funnel and provide a wider assortment of problem-solving personal care products for millennials," added Honasa Consumer's other co-founder and CIO Ghazal Alagh.
MamaEarth had been founded by the husband-wife duo of Varun Alagh and Ghazal Alagh in 2016. Varun Alagh had degrees from Delhi College of Engineering and XLRI, and had worked with several consumer brands including Hindustan Unilever and Coca Cola. Ghazal Alagh had a degree in IT from Panjab University, and had worked as an artist, with her art being exhibited nationally and internationally. Together they founded MamaEarth, which was a direct-to-consumer brand which specialised in baby and toddler products.
MamaEarth grew quickly, riding on.a pitch of providing safe and natural products for babies — the company says that all its products go through multiple testing processes, including clinical dermatology testing in Europe, to make sure they are high quality products which meet global standards. MamaEarth offers more than 80 toxin-free, natural products, including bamboo-based baby wipes, face masks, lotions, and hair care products,
But Honasa Consumer didn't stop with MamaEarth — in 2019, they launched a customized skin and hair care brand Derma Co, and recently launched Aqualogica, a hydration-based skincare brand, suited for Indian skin and tropical weather. The company now has an annual revenue run rate of Rs. 500 crore. "Looking at the scale of Mamaearth and success of The Derma Co, we are confident that we have the expertise to build brands with a millennial connect," Varun Alagh said.
VCs have been exceedingly bullish on the direct-to-consumer segment in India. Earlier this year, Mensa, which runs a series of such D2C brands, had become India's fastest unicorn after reaching a $1 billion valuation within six months of being founded, and just last week, GlobalBees, which runs on a similar model, became India's second-fastest unicorn, reaching the milestone in 9 months. With stand-alone D2C brand Mamaearth now also reaching the unicorn club, there's clearly potential for the sector to create many more successful startups. And while 2021 had been a record year for Indian startups which saw 43 startups become unicorns, Mamaearth's entry into the club on the first day of 2022 might indicate that India's unicorn party might be far from over.