The last two years had seen companies scramble to provide flexible working options for their staff. But enthusiasm for these ideas now seems to be waning, and in some cases, is even being reversed.
Meesho has scrapped the "work from anywhere" policy it had introduced in February this year. Meesho will now adopt a "flexi-office model" starting June 1 of 2023. Under this model, Meesho will ask employees to come to office once a week, and work remotely the other days.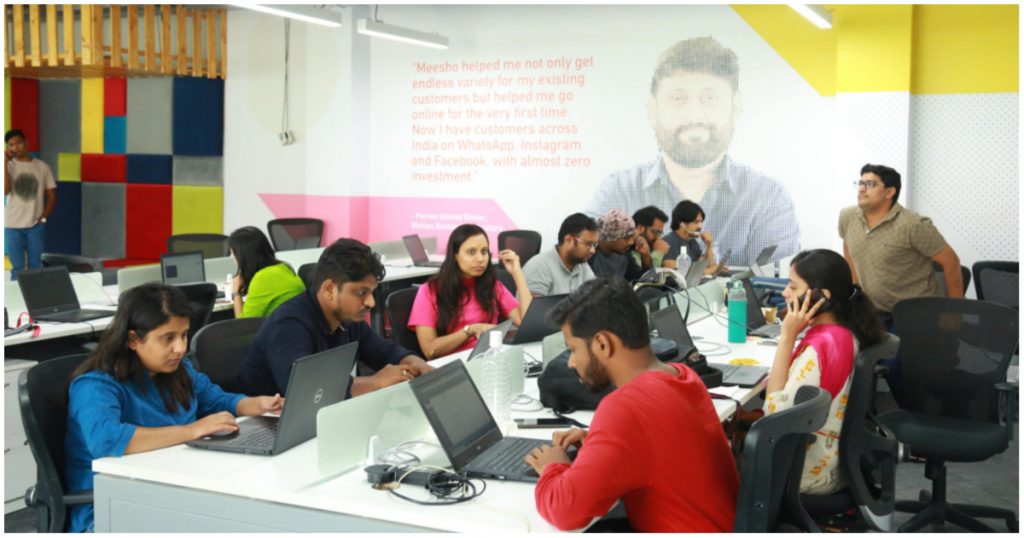 "This move is rooted in our culture of proactively soliciting and acting upon employee feedback," said Meesho's Chief Human Resources Officer Ashish Kumar Singh. "This move is rooted in our culture of proactively soliciting and acting upon employee feedback. Our internal surveys reflect that while a boundaryless set-up has shown advantages like higher productivity, employees almost unanimously agree that we can further enhance team bonding and collaboration (especially for new joiners), quicker brainstorming and speed of execution," he added.
"In a recently conducted survey, the majority of our employees expressed the need for more in-person connects to foster collaboration, live our culture of speedy execution, and form informal  bonds," he added.
This is a bit of a volte face from just 10 months ago, when Meesho had announced its "work from anywhere" policy. "We have studied multiple future work models to arrive at this novel boundaryless approach," Meesho Chief Human Resources Officer Ashish Kumar Singh had then said. "In the future, this will also give talent across the globe an opportunity to build for Bharat with Meesho," he had added. Meesho's work from anywhere policy would've allowed employees to work from home, office or any location of their choice, and was applicable to all 1,700 employees.
But that policy now stands scrapped, and Meesho will require employees to work from its office once a week. This would require all its employees to be present where its offices are located. Meesho is also doing its best to coax employees back to its headquarters — the company says that employees relocating to Bangalore will get financial support covering travel, real estate brokerage, goods transportation, school readmission, and sponsored daycare facilities for children under six years of age.
Meesho isn't the only company that's been asking staff to return to offices. IT majors including TCS, Wipro and Infosys have been asking employees to work from offices with increasing sternness, and the number of startups announcing liberal work policies has now dropped to a trickle. It remains to be seen whether the Covid-necessitated work-from-home trend ends up making a permanent impact on how the corporate world works, but for now, it appears that some companies are already souring on the idea of permanent remote work.