The ultimate badge of honor for a startup is the tag of the unicorn. Unicorns are rare, mythical creates, and startups valued at over $1 billion are thought to be just about as elusive. But while there are plenty of unicorn internet startups in India — eight, at last count — there might be only one internet startup in India that's actually managed to be profitable.
EtechAces Marketing and Consulting Pvt. Ltd, which runs PolicyBazaar and PaisaBazaar, is the only startup out of a list of 43 internet startups in India analyzed by Mint that managed to earn a profit in FY 2017. The list consisted of startups which had raised $10 million (Rs. 65 crore) or more in funding, and whose financial results were available. While 42 of the 43 startups racked up losses, EtechAces managed to eke out a profit of Rs. 12.9 crore.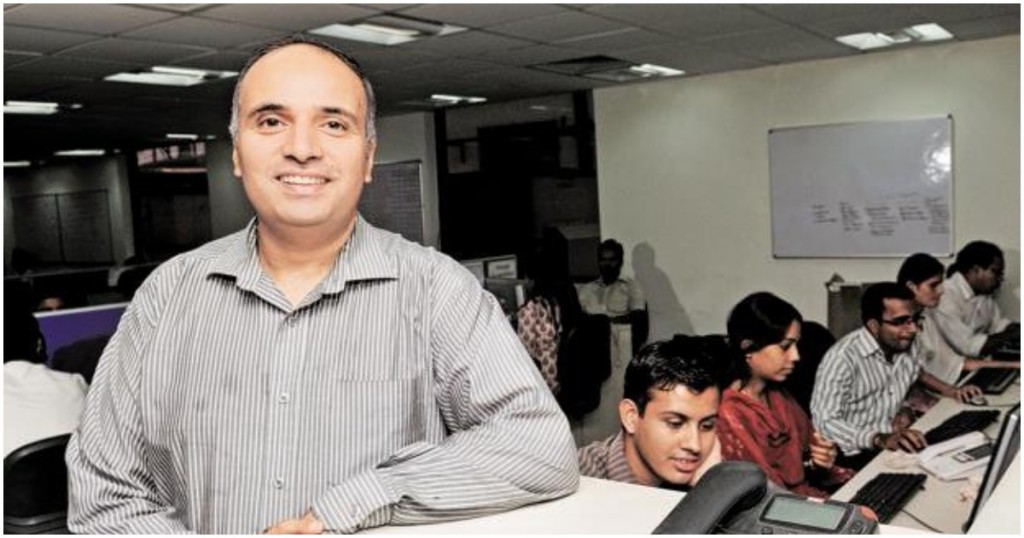 Even for PolicyBazaar, profitability has been a long time coming. The company was founded all the way back in 2008 by IIM alumni Yashish Dahiya, Alok Bansal and Avaneesh Nirjar, and aimed to be a life insurance and general insurance comparison portal. The genesis of the company partly lay in a bad experience with insurance policies a founder had gone through — Dahiya's father was sold a policy which, he realized, benefited the insurer and the agent selling it, but not the actual consumer. "Most plans that get pushed by agents are traditional commission based plans that benefit them. Once sold, such policies have 60%  chances of lapsing," he said.
PolicyBazaar aimed to streamline this process by taking it online. It managed to raise large amounts of funding along the way — it has now raised $146 million (Rs. 950 crore) from prominent investors like Tiger Global, Premji Invest, and Inventus Capital Partners. But funding didn't guarantee it would make money — PolicyBazaar made losses for 9 straight years, before finally making its first profit of Rs. 12.9 crore in 2017. 
PolicyBazaar might have turned a corner, but other Indian startups don't seem to be quite there yet. Indian unicorns might be valued at over a billion dollars, but they're also making the most losses. Flipkart, India's highest valued startup, was also India's most lost making — it lost Rs. 8771 crore last year. Snapdeal, which imploded spectacularly in 2017, lost Rs. 5142 crore. Among other unicorns, Paytm lost Rs. 931 crore, Zomato lost Rs. 389 crore, ShopClues lost Rs. 333 crore, and Hike lost Rs. 216 crore.
Things weren't much better outside the hallowed unicorn space. Among vertical-specific e-commerce sites, FirstCry lost Rs. 393 crore, Urban Ladder lost Rs. 156 crore, PepperFry lost Rs. 129 crore, and Lenskart lost Rs. 114 crore. In healthcare, Practo lost Rs. 191 crore, Portea lost Rs. 92 crore, and 1mg lost Rs. 58 crore. In the food space, Swiggy lost Rs. 205 crore, and BigBasket lost Rs. 191 crore. In travel startups, Oyo lost Rs. 364 crore, Treebo lost Rs. 74 crore and ClearTrip  lost Rs. 63 crore. Even news app DailyHunt managed to lose Rs. 100 crore last year.
Amidst this sea of red, PolicyBazaar stood out as the sole company to have ended the year with a profit. Rs. 12.9 crore isn't much when companies around it lost thousands of crores — the 43 companies put together lost an astonishing Rs. 19,252 crore — but it's a little beacon of hope for other startups on the list that they might eventually become profitable themselves. And that, purely looking at the numbers, seems to be harder than being a unicorn at the moment.