The first half of 2021 had seen a rush of Indian startups reach the unicorn club. The second half is seeing a rush of Indian startups going public.
Digital payments firm Mobikwik has filed its Draft Red Herring Prospectus for a Rs. 1,900 crore IPO on the Indian stock markets. About Rs. 1,500 crore will be primary share sales, while up to Rs. 400 crore will be secondary share sales where existing investors can sell their stake. Mobikwik had last raised funds at a valuation of $700 million (Rs. 5,000 crore).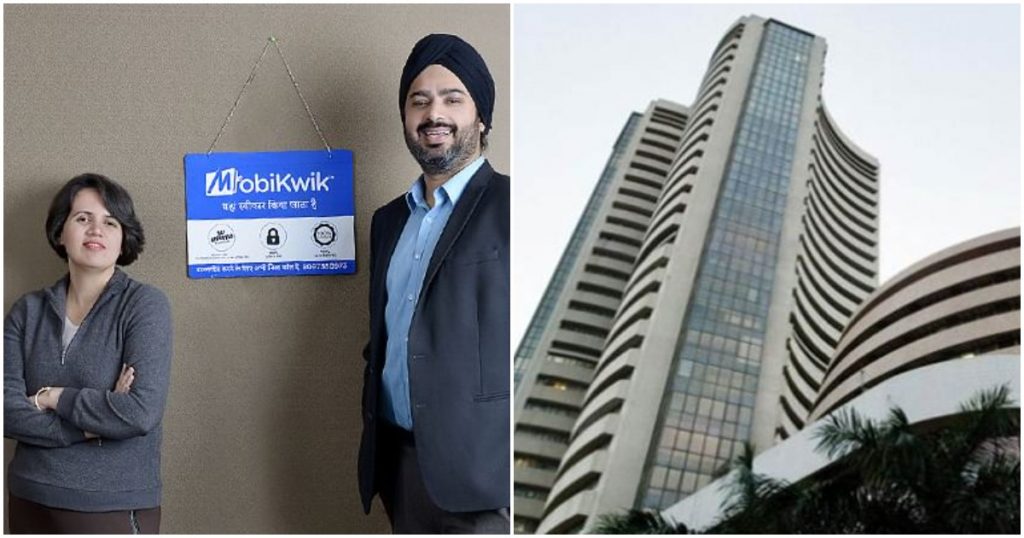 As per Mobikwik's DRHP, the founders, the husband-wife duo of Bipin Preet Singh and Upasana Taku, will sell Rs. 190 crore of their stake, while investors Sequoia and Bajaj Finance will sell Rs. 95 crore and Rs. 69 crore of stakes respectively. "11 years of hustling, 1 month of total madness & finally a morning to chillax!!! Everyone at Mobikwik deserves to put their feet up and enjoy the rains today," tweeted co-founder Upasana Taku.
Mobikwik had been founded all the way back in 2009, and had become popular with its online wallet offering. In the mobile wallet wars of nearly five years ago, Mobikwik competed hotly with Paytm in offering the best discounts and offers for users to use its wallet. Paytm, though, had surged ahead, managing to raise a lot more money, and eclipsed Mobikwik.
But unlike other wallet companies from the period like Freecharge which ended up being sold and fell by the wayside, Mobikwik gamely fought on, and continued trying to build its userbase. Paytm's wallet advantage was largely neutralized by the introduction of UPI in 2016, and a slew of other UPI-based payments apps also came up, largely commoditizing the space.
Mobikwik, though, appears to have kept some of its initial users, and now provides them with a series of financial services. Apart from bill payments and mobile and TV rechargers, Mobikwik now offers insurance and, though partnerships, investments in mutual funds and digital gold. It launched app-based lending in 2018 in partnership with NBFCs like Bajaj Finance, Aditya Birla Cap and DMI finance. Mobikwik also offers 15-30 days Buy Now, Pay Later (BNPL) to existing customers on the back of their payments and transaction data. The company claims to have 120 million customers and 3 million merchants on its platform.
Like most other startups in India, Mobikwik has never turned a profit. Last year, it registered losses of Rs. 110 crore, up 10% from the previous year. Its revenue, on the other hand, declined 20% from the previous year to Rs. 288 crore.
But making losses doesn't seem to have deterred other startups from attempting to go public. In a few weeks, Zomato, which has similarly never made a profit, will list on the stock markets, and later this year, Paytm, which also has never made a profit, will go public.
What separates Mobikwik from these companies is that it is a relatively small player in all the verticals it operates in — Zomato owns nearly 50 percent of the online ordering market, while Paytm is among the top three payments apps in the country. But Mobikwik appears to be a much smaller player than other startups that are trying to go public, and the response to its IPO will likely have significant repercussions on the valuations of many such niche startups in India.