2021 is nearly drawing to a close, but it keeps churning out new Indian startup unicorns.
Beauty products startup MyGlamm has become India's latest unicorn after raising $150 million in its Series D financing round. The round was led by Prosus Ventures and Warburg Pincus, and saw participation from Alteria Capital and existing investors L'Occitane, Bessemer Venture Partners, Amazon and others. The round values MyGlamm at $1.2 billion, making it the 35th startup to enter the unicorn club this year.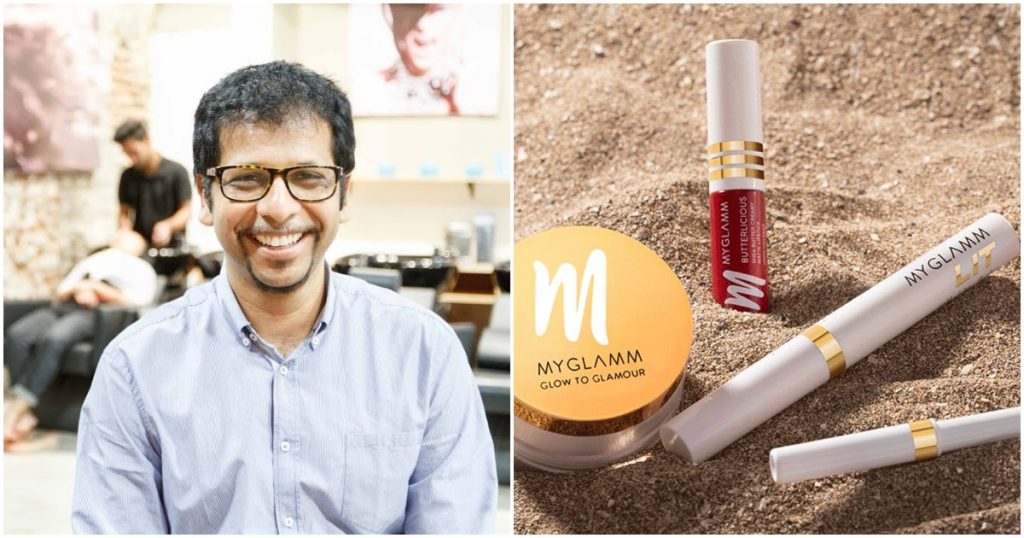 MyGlamm, which has now rebranded to the Good Glamm Group, has had a remarkable 2021. In March, it was valued at just $100 million. By July, it had triped its valuation, this time raising funds at a valuation of $300 million. Just four months after that, it has quadrupled its valuation, this time raising funds at a valuation of $1.2 billion. The company has, in effect, raised its valuation 12x in 8 months.
"Previous fundraises (this year) allowed us to make various acquisitions as we built the content-to-commerce platform," said Darpan Sanghvi, group founder and chief executive, Good Glamm Group. "However, this fundraising is about bolstering value engines for our brands. This includes building for offline distribution, research and development on new products, and for building our tech and data functions," he added.
MyGlamm had been founded by Darpan Sanghvi in 2015. Sanghvi had a BE in Mechanical Engineering and an MBA from UT Austin, and had previously worked in the beauty space — he'd founded Sanghvi Brands in 2010 which had a portfolio of luxury wellness brands including Spa L'Occitane, ELLE Spa & Salon and Warren Tricomi Salons. In 2017, he founded MyGlamm, which was a direct to consumer (D2C) brand for beauty and international spa and salon products.
While there's no shortage of D2C brands today, especially in the beauty space, MyGlamm has looked to innovate by building strong marketing channels for its products. Most D2C brands spend a large amount of money marketing their products to end consumers, but MyGlamm has aggressively acquired several content companies, which it can use to push its products. MyGlamm has acquired premium mom-and-baby brand MomsCo. It has also baby products brand Baby Chakra and women-focused content platform POPxo, whose founders are now listed as the cofounders of the Good Glamm Group. Last month, the group had acquired youth-focused content platform ScoopWhoop. MyGlamm also owns influencer management platform Plixxo, which has close to 220,000 influencers onboard.
It's unclear if all these investments in content platforms will pay off, but the company is making brisk sales. Good Glamm is clocking an annual revenue run rate of $120 million, which it aims to grow to $250 million by March next year. The company's brands are currently present across 30,000 retail stores, which it plans to expand to 100,000 stores by March.
And this is clearly a good time to be in the beauty space. The very day that MyGlamm has become a unicorn, fellow beauty products marketplace Nykaa has made a blockbuster debut on the stock markets with its share price doubling over its IPO price, making founder Falguni Nayar the richest self made woman in India. MyGlamm — which says it wants to IPO in the next two and a half years — would hope to tread down a similar path.