As the ongoing startup winter has refused to abate, the distress sales of some big names have begun.
Home rental platform NestAway has been sold for Rs. 90 crore after raising Rs. 905 crore from investors over the last 8 years. NestAway was acquired by Aurum, a company that makes software for real estate businesses. The acquisition appears to be a fire sale — it's at a valuation that's 95 percent below the valuation the company had last raised funds in 2019.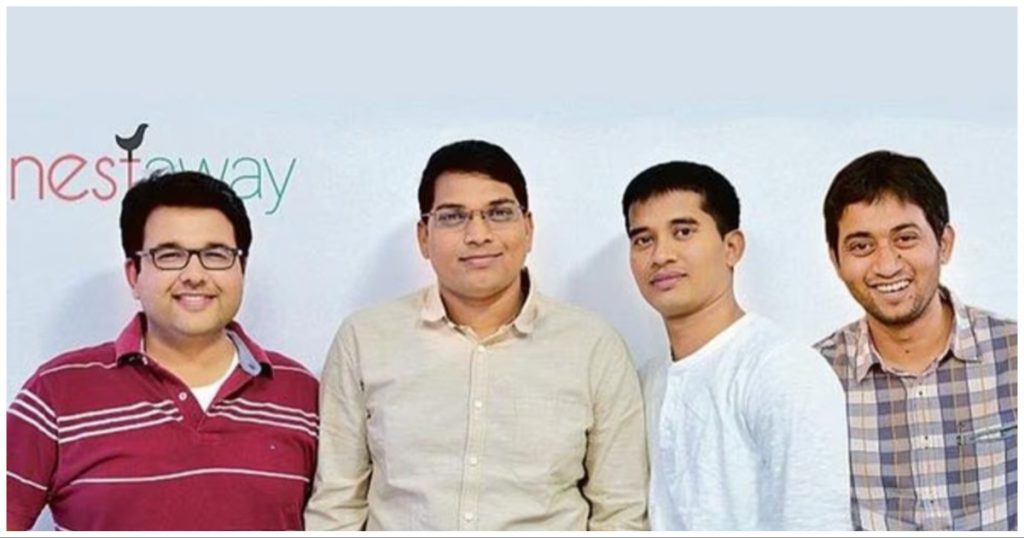 Aurum has said that it will provide a capital infusion of Rs. 30 crore to help stabilise the business of NestAway.  "This capital infusion in NestAway is a testament to Aurum PropTech's conviction in India's $20-billion Rental Housing market," Aurum said in a stock exchange filing.
NestAway was founded in 2015 by Amarendra Sahu, Deepak Dhar, Jitendra Jagadev and Smruti Parida, who were alums of NIT Suratkhal. NestAway aimed to help young people rent homes in cities. Over the years, NestAway had managed to garner the attention of some big investors, including Ratan Tata, Tiger Global and Goldman Sachs, who'd all invested in the company.
But there had been signs that all was not well with the company. NestAway had managed to create some buzz around its service, but constantly made losses. In 2019, co-founder Deepak Dhar had quit the company to start his own fintech venture, and had been followed by another co-founder and CTO, Smruti Parida, who had also quit.
The company was given another body blow during the pandemic when its tenants left and demanded their security deposits back, and it never seemed to recover. NestAway featured 50,000 properties on its platform before the pandemic, but this number has fallen to around 18,000 now. Even after the pandemic had passed, NestAway continued to flounder — its revenue fell from Rs. 90 crore in FY21 to Rs. 58 crore in FY22, but its losses rose from Rs. 65 crore to Rs. 95 crore in the same period
NestAway has now been sold for less than a tenth of the money it had raised in eight years, and for less than 5% of its last valuation. The home rental and sale segment had attracted plenty of interest in the last startup cycle, but very few companies have managed to survive — Housing with sold to Prop Tiger, Commonfloor was sold to Quikr, and now NestAway has been acquired by Aurum. And NestAway's fire sale shows that having marquee investors on your cap table — Ratan Tata, Tiger Global and Goldman Sachs had backed the company — is no guarantee against having your startup implode and be sold for pennies on the dollar.