As a popular Bollywood movie had said, it's all about loving your family.
Ola has acquired fintech startup Avail Finance for an estimated $50 million. Incidentally, Avail Finance had been co-founded by Ankush Aggarwal, who is the brother of Ola CEO Bhavish Aggarwal. Avail Finance had reportedly been struggling as its lending business had been hit by the pandemic, and had also laid off employees.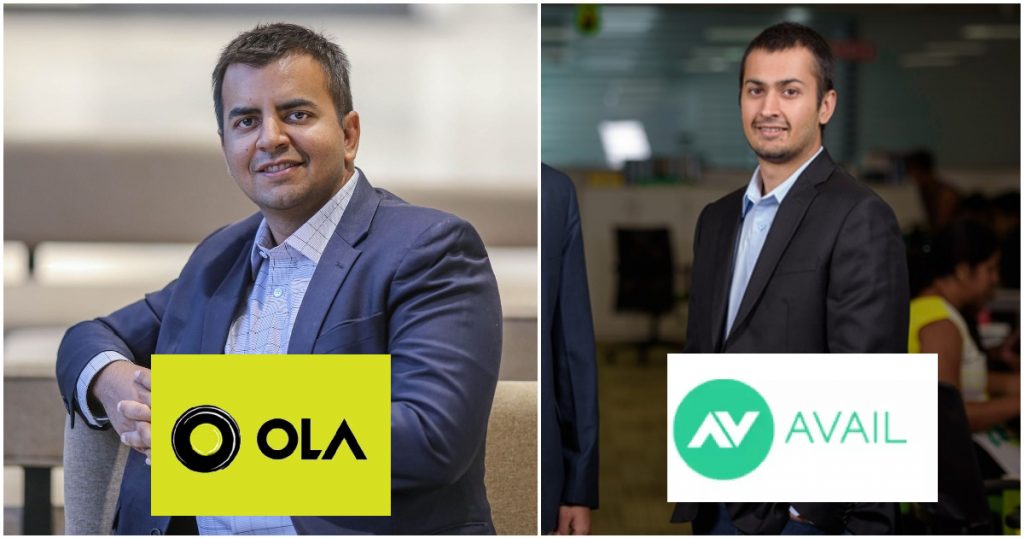 "The acquisition is a key step in Ola's broader push into the fintech space as it looks to build a mobility-focused financial services business under Ola Financial," Ola said in a statement. "With this acquisition, Ola Financial Services will further strengthen its play in the credit underserved segments that comprise blue-collar workers such as Ola's driver-partner ecosystem. The deal is subject to shareholder approval," the company added. Ola said it will leverage Avail Finance's products and capabilities to strengthen its lending business. The deal will also help Ola expand into Neo Banking products, and enable it to cross-sell multiple lending products to its large driver-partner base.
Avail Finance was founded in 2017 by Ankush Aggarwal and Tushar Mehndiratta, and offers products such as personal loans, salary advances, and savings to blue-collar workers. In 2019, Ola had invested in the startup, and acquired a 9% stake.
But an acquisition for a reported $50 million (Rs. 375 crore) has raised some eyebrows in the Indian startup ecosystem. Avail had raised $41 million from investors, but had relatively modest revenues. In 2018-19, Avail's revenue was just Rs. 73 lakh, which rose to Rs. 6.8 crore in 2019-20. Its losses had risen from Rs. 4.7 crore in 2018-19 to Rs. 37.6 crore in 2019-20. Its latest numbers were not available.
In November last year, Mint had highlighted how Avail Finance had circumvented RBI regulations by using its own money to lend to customers. RBI's regulations dictate that only banks and licensed banking financial companies (NBFCs) can lend to customers, and smaller fintech firms typically tie up with these NBFCs to disburse loans. Avail Finance, on the other hand, had allegedly been lending a part of the loans it disbursed from its own books.
Over the last few months, a few high-profile related-party transactions have drawn attention in the Indian startup ecosystem. BharatPe MD Ashneer Grover had allegedly siphoned off over Rs. 50 crore from his company with the aid of his wife, who was the Director of Controls at BharatPe. Both were subsequently fired from the company. More recently, there had been chatter around Zomato acquiring 10-minute grocery delivery startup Blinkit. Zomato founder Deepinder Goyal and Blinkit founder Albinder Dhindsa are reportedly close friends, and Dhindsa's wife Aakriti Chopra has served as Zomato's CFO, and was later elevated as Zomato's co-founder.