For a service that didn't even exist until 5 years ago, app-based cab rides now come with a surprising number of frills.
After introducing entertainment systems in its cabs, and everything from day-long rentals to outstation rides, Ola now is testing out a feature where it'll let users pay for their cab rides up to 15 days after they take them. Called Ola Credit, Ola says the service lets users "ride now and pay later." This means that Ola eventually wants cab rides to become a postpaid utility, much like a mobile phone connection.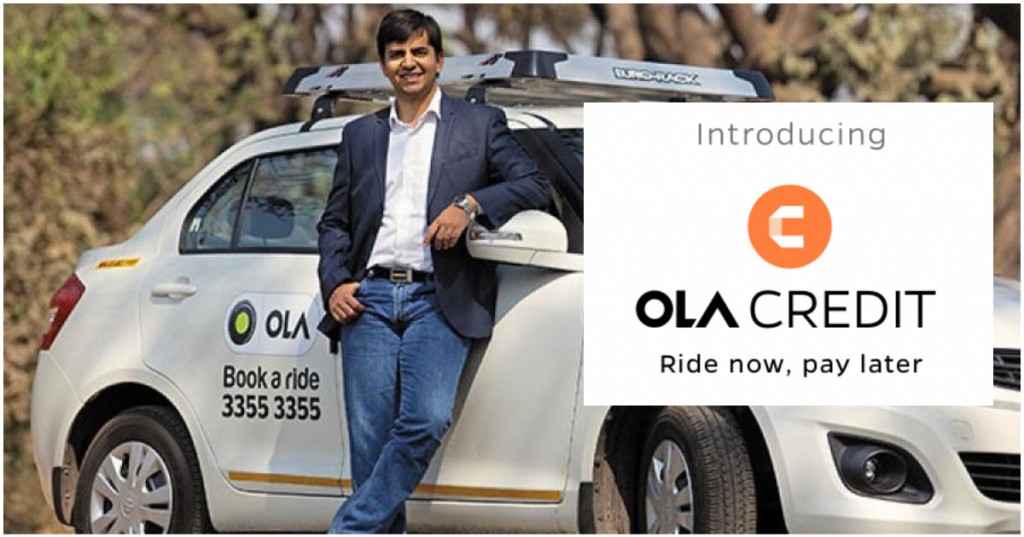 To use Ola Credit, users will need to choose Ola Credit as a payment option, and won't have to pay for the ride they've just finished. They can continue taking rides for 15 days or until they exhausted their credit limit, at which time they can pay a consolidated bill through any of the usual means of payment — net banking, credit cards or wallets.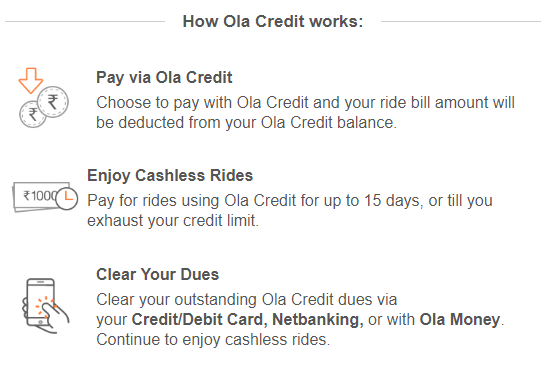 Ola appears to be currently rolling out the feature to a limited number of test users, and will likely look to expand it to others if the trial goes well. Ola seems to have chosen regular users for its pilot — Ola's been around for a while now, and probably has data on which of its customers use its service regularly, and can be trusted to extend some credit to.
But more importantly, it's now clear that Ola's now positioning itself more as utility than a use-and-forget service. Getting a 15-day credit line will certainly incentivize a section of users to choose it over Uber, and Ola Credit will also likely lead to greater stickiness and user retention. If users grow accustomed to taking rides and finally paying for them at the end of the month, it can also drive up usage — studies show how users can spend 83% more with credit cards than they do with cash.
While it might just be a small new feature for Ola, Ola Credit does represent the maturing of the entire cab-hailing industry in India. Now too long ago, the entire business model of cab hailing in India was being questioned, and rising fares and regular driver strikes across the country. And yet, a few years later, Ola is positioning car rides like a feature you'd need to use on a daily basis, much like a mobile phone or an electricity connection. While it's too early to see how Ola Credit will fare, it's pretty clear that cab ride companies now clearly feel that they're here to stay.