In 2019, India isn't just creating lots of startup unicorns — it's also creating unicorns within unicorns.
Ola Electric, Ola's electric vehicles arm, has become India's latest unicorn startup following a $250 million funding from Softbank. The investment valued Ola Electric at exactly $1 billion (Rs. 7000 crore), and also makes Softbank the largest investor in ANI Technologies. ANI Technologies, Ola's parent company, runs cab-hailing arm Ola, its financial arm Ola Money, Ola's cab leasing business, and its international business arm. ANI Technologies, of course, is a unicorn too, and has a valuation of over $5 billion.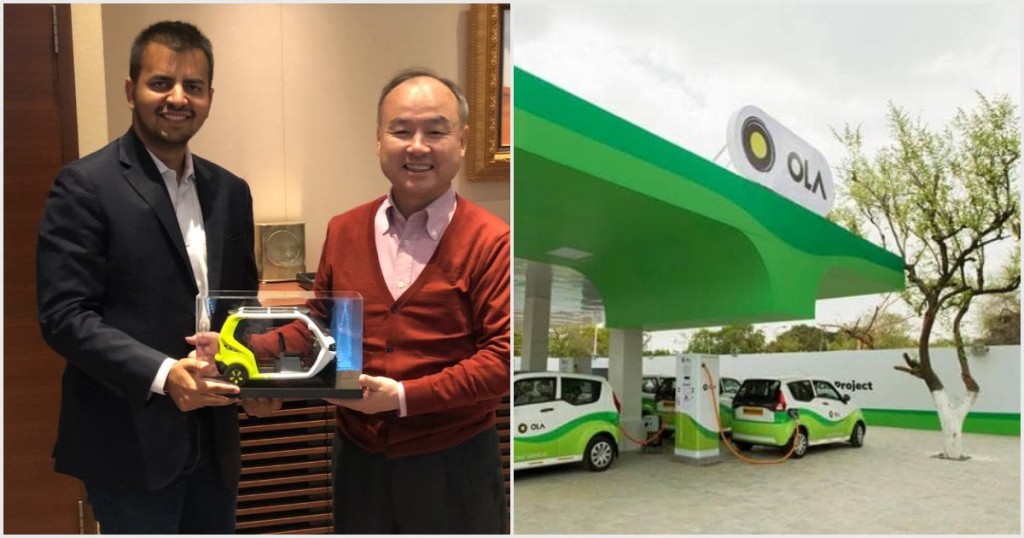 Ola Electric had become a separate business entity only in March this when it had been spun off by Ola, and had then gone on to raise Rs. 400 crore from Matrix Partners, Tiger Global and Ratan Tata. Ola has been betting big on its electric arm — in May 2017, it had set up its first electric charging station in India in Nagpur. The station powered 200 Ola cars, rickshaws and buses, all of which run on electricity. Since then, Ola has been focussing on building electric variants of two wheelers and three wheelers. More recently, Ola has been working on building swappable batteries for two wheelers and three wheelers. Ola's plans in the space are ambitious — last year, it had said it wanted to bring 1 million electric vehicles to Indian roads by 2022.
These plans align well with what the Indian government has been envisaging — the government has hinted that it wanted Uber and Ola to convert 40 percent of their fleet into electric vehicles by 2026. With the government keen on promoting electric vehicles, and more and more companies jumping into the electric space — Indian startups like Ather and Revolt Motors have  just launched their electric bikes — it's not surprising that Ola Electric now commands a valuation of $1 billion. Its parent company is one of the two large players in India's mobility space, and with most of Ola's fleet likely to turn electric in the coming years, Softbank is clearly betting that the value of Ola Electric will only rise. 
The deal also marks the fourth unicorn that India has minted this year. Apart from Ola Electric, logistics company Delhivery, grocery startup BigBasket and cloud software provider Druva have also reached the $1 billion milestone. The Indian startup space has been buzzing in the last couple of years — unicorns are being minted left, right and center, and with Ola Electric now commanding a $1 billion valuation of its own, the ecosystem hopes that the momentum will keep whirring into the second half of 2019.