Tesla might've declared that it'll face delays in entering the Indian market, but a homegrown company has already managed to launch a fleet of electric vehicles in the country.
Nagpur has just become home to Ola's first electric charging station in India. The station will power 200 Ola cars, rickshaws and buses, all of which will run on electricity. These 200 vehicles are owned by Ola, and the company will build four charging stations around the city to help power them.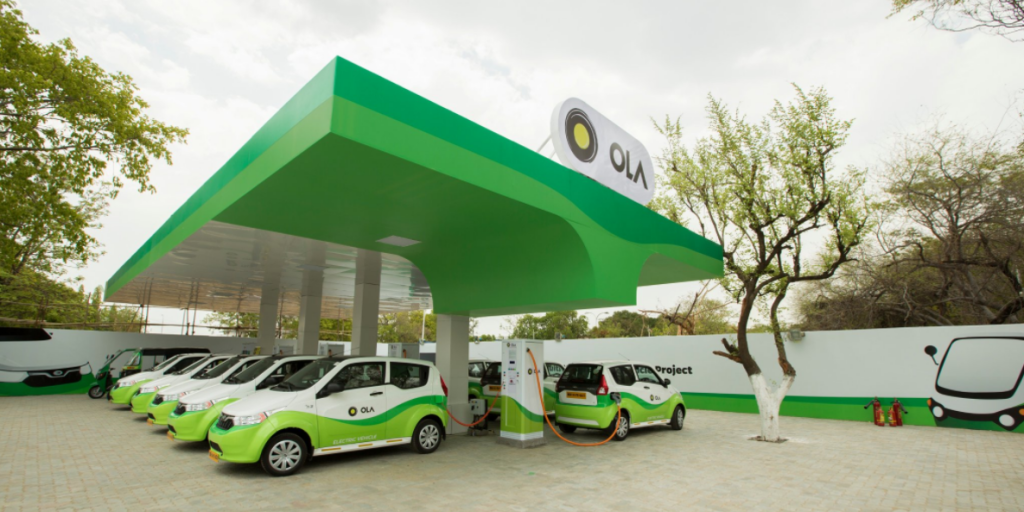 "We are literally building an ecosystem where different types of transports like buses, cars and rickshaws run on clean energy and be available to consumers on a common platform. No one has done this before," said Anand Subramanian, Director of marketing communications at Ola. Ola will put in Rs. 50 crore into its Nagpur electric project.
Ola has been eyeing the electric car segment for a while. It's already created a subsidiary, called Ola Electric Mobility Pvt Limited, which will handle its electric business. In December last year, Softbank President Masayoshi Son had declared that Ola might launch 1 million electric vehicles in the country during a meeting with Prime Minister Narendra Modi. Ola had wanted the government to partner with it, and Modi had reportedly been "excited" about the initiative. 
Ola plans to launch the 200 vehicles in a phased manner, as it completes its four charging stations. Each charging station will cater to all kinds of vehicles – cars, rickshaws and buses – and will have different kinds of charging points. "(The charging stations) will have a mix of slow and rapid charging sockets, with the latter being more than 10 times faster," said Subramanian.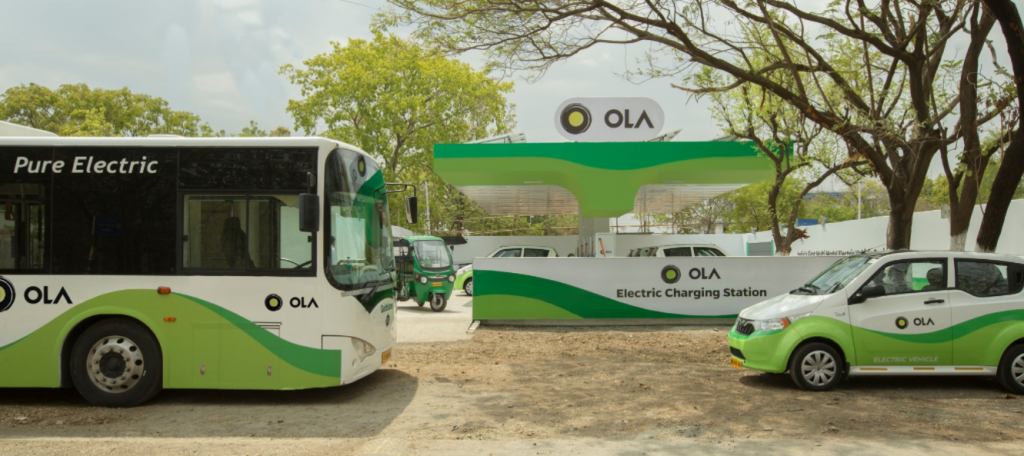 The electric stations are Ola's second big launch in the recent past. In November last year, Ola had launched an in-car entertainment system, Ola Play, through which Ola's premium riders could watch TV shows and songs through tablets that had been installed right into the cars. The electric cars project is a lot more ambitious — the company says that it plans to expand to more cities based on the feedback it receives in Nagpur. Ola's electric push could help kickstart an electric revolution in India, much as Tesla had done in the US. There had been little interest in electric cars until Tesla had come out with its Roadster, and blown people away with its performance. Seeing its success, nearly every major automaker had scrambled to create an electric car arm of their own. Ola's launches could help spur interest in the sector in India, and even goad rival Uber into starting an electric project of its own.
What's impressive is how Ola's managing to keep step with its bigger competitor, and even outpacing it on occasion. Both Ola Play and electric cars are large projects that could help differentiate the company against Uber. Uber is a tough adversary, being the most valuable startup in the world, but its China misadventures have shown that it's not infallible. Ola's recent moves show that it's not fazed by Uber's stature, and willing to take it head on. And if its newest project can spark a electric car race between the two firms, just like they'd competed to win customers, they might just help solve the pollution crisis facing most Indian cities.