Most surveys around the best places to work for focus on white-collar employees — these surveys take into account perks, swanky offices, and issues like work-life balance and professional fulfilment. But a new survey has provided some insights into how Indian companies are treating their temporary gig workers, who now form the backbone of many popular startups.
The Fairwork India Ratings for 2022 have found that as many as five major Indian startups have scored 0 out of a possible 10 points in how these companies treat their gig workers. Ola, Uber, Dunzo, PharmEasy and Amazon Flex all scored 0 on the Fairwork India Ratings. On the other hand, the ratings were topped by Urban Company, which scored 7 out of a possible 10 points.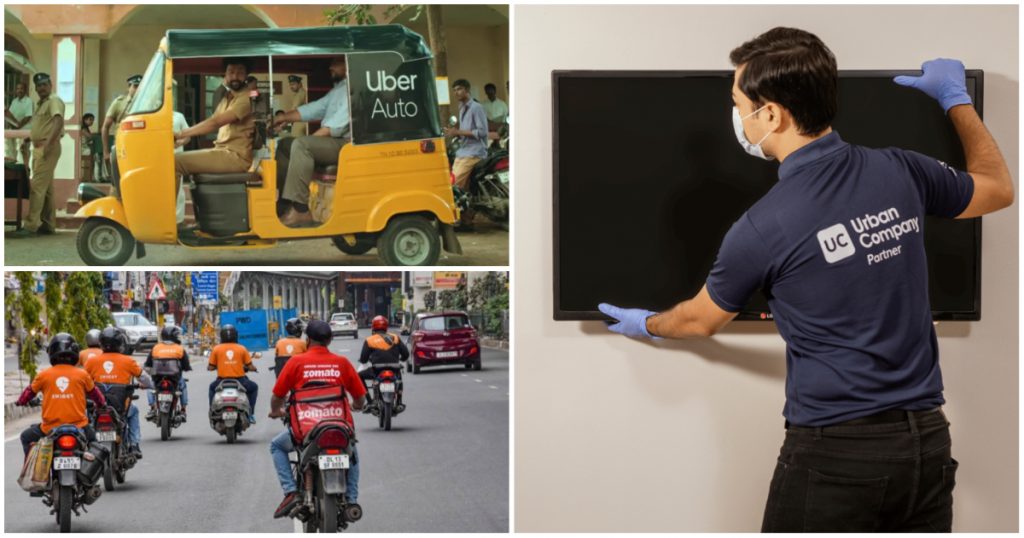 The Fairwork India Ratings 2022 Report assessed platforms against five principles: Fair Pay, Fair Conditions, Fair Contracts, Fair Management, and Fair Representation. Each of the five principles is broken down into two points: a first point and a second point that can only be awarded if the first point has been fulfilled. Every platform receives a score out of 10. "This year, no platform scored more than seven out of the maximum of ten points, and none scored all the first points across the five principles," the report said.
Urban Company scored the most, with a score of seven out of 10, followed by Bigbasket (6/10), Flipkart (5/10), Swiggy (5/10), Zomato (4/10), Zepto (2/10), and Porter (1/10). Ola, Uber, Dunzo, PharmEasy and Amazon Flex all scored 0 out of 10.
Fairwork had calculated these ratings in 2020 as well. As compared to two years ago, Zomato and Swiggy have shown a dramatic improvement — both companies had scored 1/10 in 2020, but have scored 4 and 5 respectively this year. Uber and Ola, on the other hand, have done worse — they had scored 1 and 2 in 2020 respectively, but scored 0 this year. Urban Company had topped the ratings even in 2020, with a score of 8 out of 10.
It perhaps helps that Urban Company has much closer dealings with its gig employees than the others — Urban Company also extensively trains its workers, while other platforms have a much simpler onboarding process. Uber and Ola are probably hamstrung by the coronavirus pandemic — with cab ride revenues stagnating, neither company can possibly afford to keep gig workers' welfare at the forefront.
While the ratings seem to make it appear that things are dire — as many as 5 startups scored 0 on the ratings — India's gig economy startups have created new employment opportunities which didn't previously exist. Lakhs of Indians, of their own free will, are choosing to work with these companies, which indicates that they believe that these companies offer a better combination of remuneration and working conditions than other jobs that are available in the market. While there might be room for improvement in how startups treat their gig workers, working conditions — and salary structures — will ultimately be determined by the free markets, and lakhs of Indians choosing to work with these startups might be a resounding endorsement of the job opportunities these startups have provided over the last few years.