Uber and Ola drivers have been striking over the last two weeks to get the cab hailing companies to accept their demands, but now they might soon have negotiating power from an unlikely source — Meru Cabs.
As many as 12,000 drivers have signed up with Meru Cabs over the last two weeks in Mumbai alone, CNBC TV18 reports. Meru confirmed that they were seeing as many as a thousand new sign ups per day during the period. These sign ups are likely coming from Uber and Ola drivers, who are unable to ply their trade because of the strike, but are still looking to earn their livelihoods as their unions negotiate with the managements of Uber and Ola. Meru, which had 2000 cabs in Mumbai before the strikes, now has 14,000 drivers on its rolls.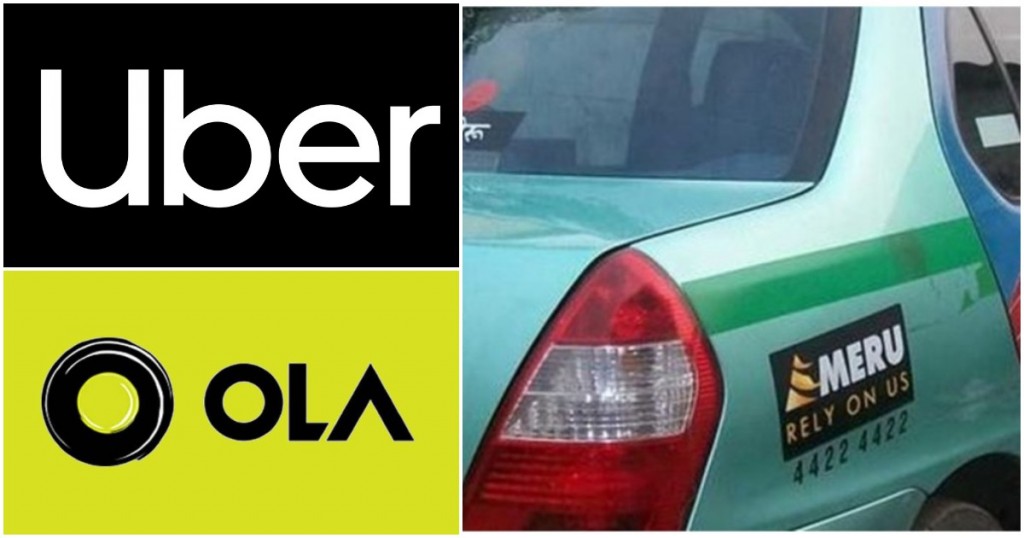 Uber and Ola drivers in Mumbai have been on strike for the last 10 days, demanding better pay. Drivers allege that they'd been lured on to the platform with promises of incomes of over 1 lakh a month, but now barely struggle to make Rs. 20,000. To make matters worse, many of their drivers had taken their cars on loans, and are finding it hard to pay their EMIs. In the past, cab drivers have had to resort to extreme measures when they were being hounded by loan officials — last year, an Uber driver in Hyderabad had committed suicide, and an Ola driver in Bangalore had set himself on fire.
As such, Meru could end up being a viable alternative for drivers who'd like to join a cab operator that can pay them salaries which can sustain their livelihoods. Meru Cabs reportedly charges a 12% commission from drivers, as opposed to the 20% commissions on average charged by Uber and Ola. Meru also pays drivers between Rs. 12 and 22 a kilometer, compared to the Rs. 6 per kilometer paid by Uber and Ola.
The Uber Ola model showing cracks?
These higher driver incentives mean that Meru rides are more expensive than Uber and Ola rides, but maybe these are prices that Uber and Ola should've started off in the first place. Uber and Ola had begun operations with unrealistic rates in a bid to quickly acquire new customers — Uber and Ola AC sedan rides were cheaper than autos until a few years ago, and drivers were earning over a lakh a month. This caused Uber and Ola to run losses in the millions, and the two companies have attempted to rein them in in two ways: customer fares are up more than 25% over the last two years, and driver incentives have fallen nearly 75%. But nobody's quite happy still — Uber and Ola are still nowhere close to being profitable, consumers are frustrated with longer wait times and driver cancellations, and drivers have been striking all over the country.
As such, Uber and Ola might need to raise fares in order to pay their drivers better, and to eke out a small profit for themselves. At this point, they'll start to look much like Meru — Meru has, for years, been running cab services in India which charged rates which were more in tune with market realities. It's also changed with the times — it now has an app of its own, and can be used to hail rides much like Uber and Ola. And unlike Uber and Ola, it hasn't burnt through millions of dollars to get there. Meru was the first entrant into the cab space in India, and if recent trends continue, it might just end up having the last laugh as well.