Most Indian startups are currently unprofitable with their current business models, but they appear to be working with each other to unlock some synergies.
Oyo Rooms has tied up with self-driving startup Drivezy to have its vehicles parked at Oyo properties around the country. The partnership is commercial in nature, but the exact nature of the revenue sharing was not disclosed. Drivezy has already stationed 1,200 two wheelers in Oyo's properties in Bangalore and Hyderabad, and aims to park 1 lakh vehicles over the next three years at Oyo's properties across India.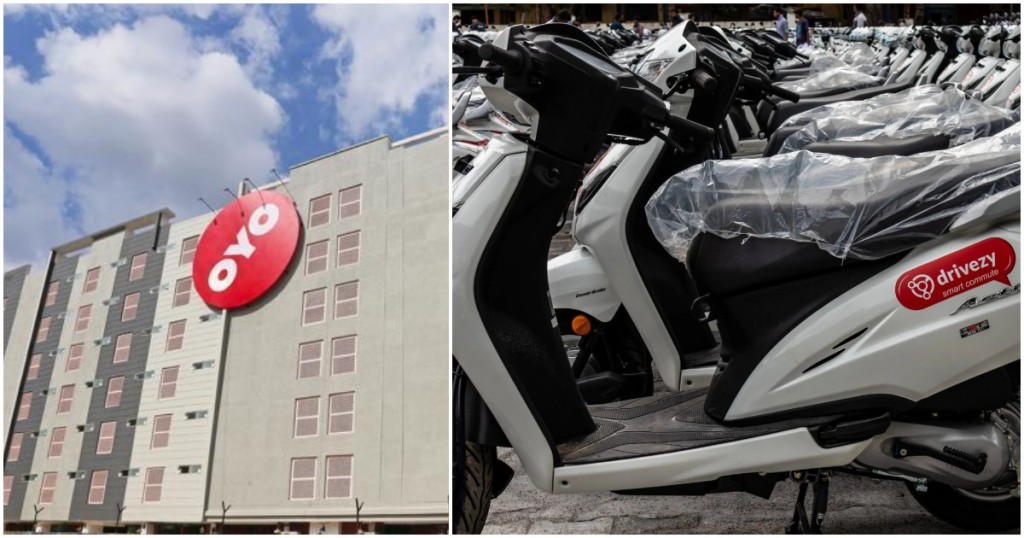 "With this partnership, we look to address the commuting requirements of our guests. Our association with Drivezy will help us add a new dimension to our service offerings, ensuring that our guests have a perfect stay with their own independent hired vehicle without having to worry about booking cabs or drivers," said Gaurav Ajmera, Chief Operating Officer – India and South Asia at Oyo. "We are really excited to work with them as we both believe in the common philosophy of the sharing economy. Establishing on-site hubs with OYO will allow us to further increase our penetration in the growing tourism sector which is mostly dependent on cabs and chauffeur-driven car rentals," Amit Sahu, co-founder of Drivezy, said.
Startup collaborations happen all the time, but this one appears in particular to be a win-win for both companies involved. Oyo has properties in prime locations all across the country, and their parkings aren't presumably always full. Drivezy, on the other hand, would like to have its vehicles made available to users at convenient spots. By entering into a partnership, both companies can derive benefits — Oyo can earn additional income from its properties and also give its customers an inhouse commute option, while Drivezy can make its services more accessible. Also, having vehicles parked at Oyo's properties is safer, says Drivezy. "It is extremely difficult to ensure the well-being of the assets being rented and prevent vandalism. To counter this, we are establishing a dense network of parking spaces in all operational cities and our association with OYO is a step in that direction," said Drivezy co-founder Amit Sahu.
Oyo, though, seems to be getting creative with how it monetizes the thousands of properties it runs across the country. Earlier this year, the company had opened its own cloud kitchens, and listed Oyo brands, including Adraq by Oyo and Biryani by Oyo on food delivery platforms like Zomato and Swiggy. Also, Oyo has used some of its locations to open coffee shops — at some of its Townhouses, it's started its own brand of coffee places called The French Press. And with the Drivezy partnership, Oyo looks to be trying to make the best of its parking spaces as well. Oyo isn't only expanding at a breakneck pace both at home and abroad, but also seems to be cognizant of efficiently using the properties its building. And that should augur well for the company as it looks to start making some money in the years to come.