Any  business in India, which operates even vaguely in the real estate space, seems to be grist to Oyo's mill.
After starting co-living spaces, coworking spaces, and even cloud kitches, Oyo Rooms has now started a coffee chain. Called The French Press, it already has an outlet in both Delhi and Bangalore. Oyo will reportedly open a dozen more outlets in the coming months.
These coffee shops are currently being run in Oyo's Townhouse properties, either independently or through partnerships with established brands. The Delhi outlet of the French Press runs within Oyo's Townhouse in the Siri Fort area, and also offers deliveries. The coffees start at Rs. 139 and  offer a variety of options, while the food menu has chocolate cakes, quiches, and croissants and sandwiches.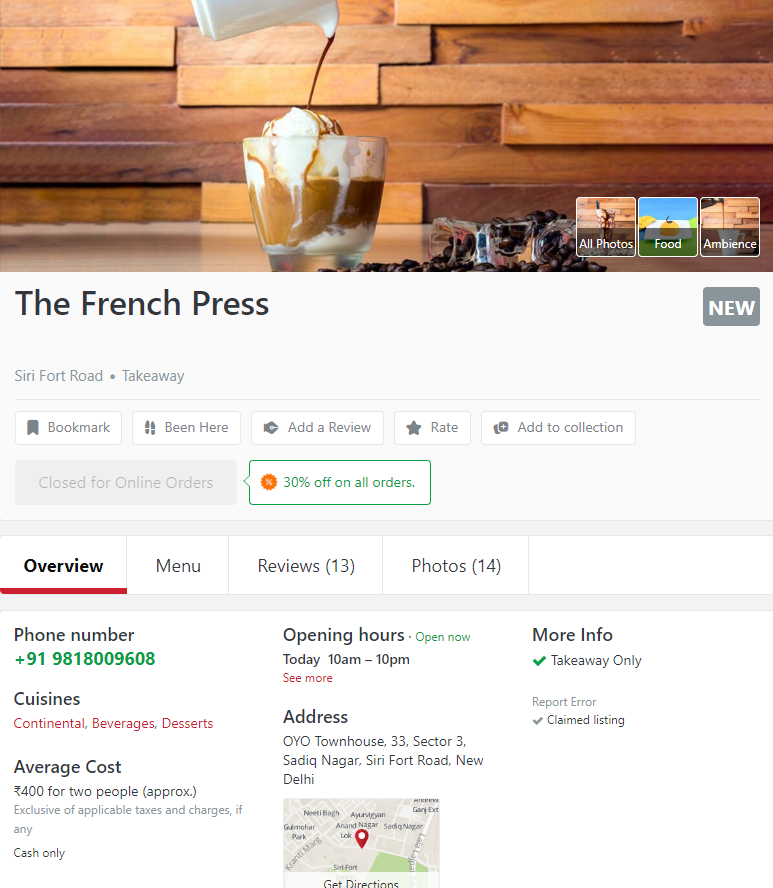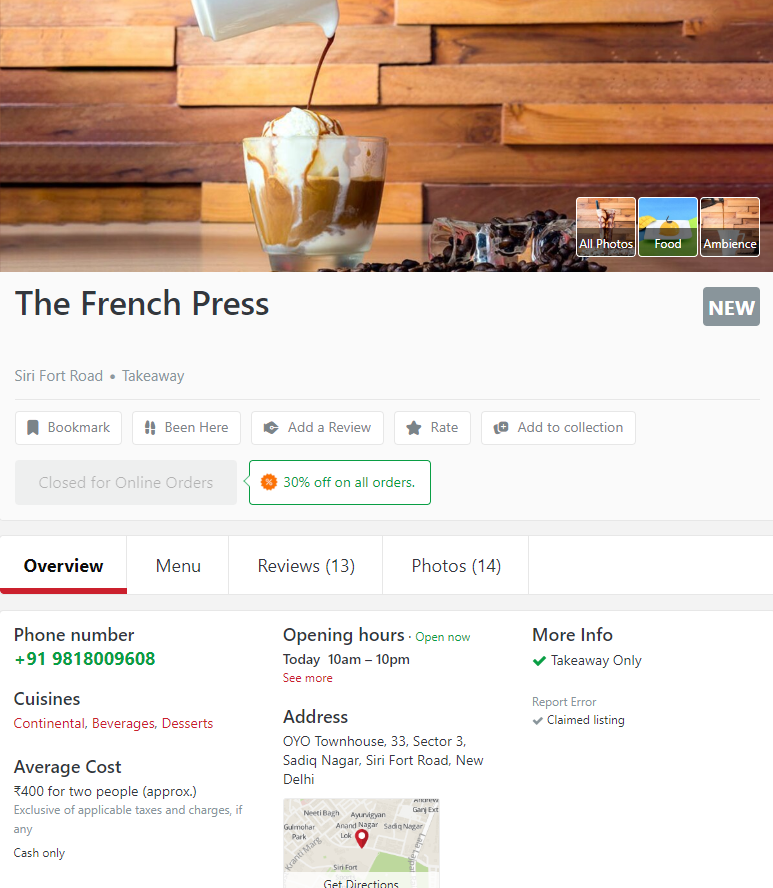 A coffee shop, especially if it's run in Oyo's Townhouse properties, could make sense for what until recently was a just a hotel startup. The coffee shop will not only serve the guests staying in the Oyo properties, but also drive footfalls into Oyo's Townhouses, which in turn could help its rooms businesses. The coffee house could also be used to serve neighboring rooms that Oyo operates.
This was one of the reasons that Oyo had launched its own cloud kitchens. These kitchens, called Adraq by Oyo and O Biryani by Oyo, are not only listed on food aggregators such as Zomato and Swiggy, but also serve food to Oyo properties around them. By expanding horizontally and owning the different aspects of the experience of customers that stay in its rooms, Oyo can hope to move up the value chain, and make more money from its hotels business.
And that is something that Oyo will be looking to do in the coming years. Oyo had raised a mega $1 billion (Rs. 7000 crore) round late last year, and has deployed it into a variety of different businesses. Oyo has expanded into several new geographies — it now has more rooms in China than in India, and is also present in several countries including the US, UK, Saudi Arabia and Japan. Back home, it has moved beyond its hotel roots, and acquired coworking space Innov8, and also launched two coworking brands of its own. It has also launched its coliving brand, called Oyo Living, and Oyo Townhouses, which are new-age hotels that also double up as coworking spaces and are aimed at the urban millennial. And as its cloud kitchens and coffee chain now show, it's seriously eyeing the food business as well. It's still early to say how these somewhat disparate moves will play out, but Oyo's fast cementing its place as perhaps the most ambitious startup that's come out of India in recent times.