Indian startups might be struggling with slashed valuations and concerns over follow-up funding rounds, but they're still looking to expand their global footprint through acquisitions.
Oyo Rooms has acquired Europe-based vacation rental platform Direct Booker for $5.5 million (Rs. 40 crore). Direct Booker said it has over 3,200 vacation homes on its platform. It was founded in 2010 by Nikola Grubelic and Nino Dubretic from Dubrovnik, a popular tourist destination in Croatia.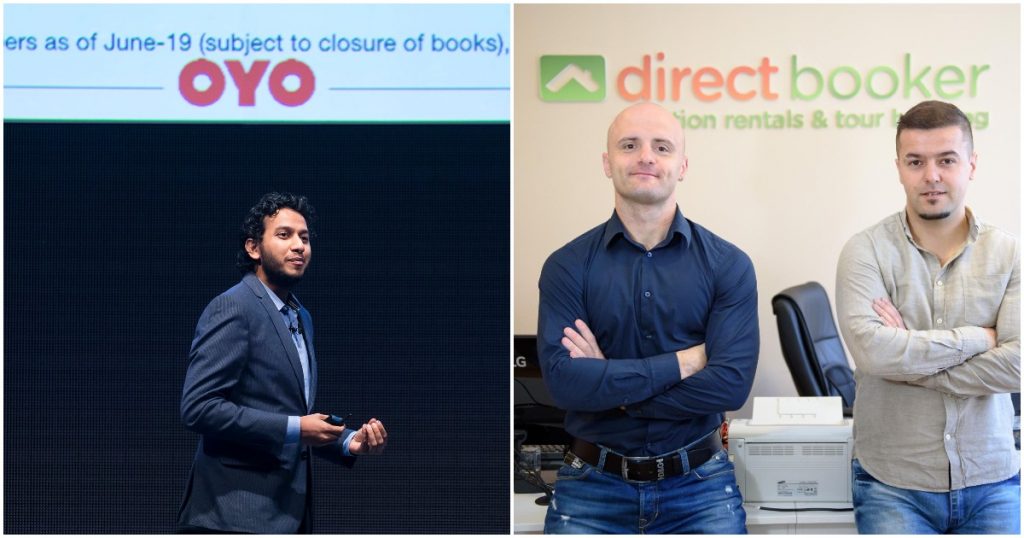 "I am excited to welcome Nino, Nikola and the team at Direct Booker under the OYO umbrella" said Oyo's Global Chief Business Officer Ankit Tandon. "I am sure OYO's cutting-edge technology, distribution systems, and data sciences will add more value to their current 3,200 homes and enhance our collective growth in Europe. We continue to focus on going deep in Europe and delivering the best Vacation Home experiences to our customers," he added.
"We are happy to join forces with a global travel tech company like OYO," said Direct Booker co-founder and CEO Nino Dubretic. "We strongly believe that by merging our technologies and expertise, this partnership will positively impact the Croatian tourism economy, further driving demand through OYO's existing platforms spread across Europe. Being a part of OYO's network will also increase visibility for the homes listed on our platform, especially across Scandinavian, Benelux and surrounding countries. The next couple of months will be truly exciting as we work towards building our business together," he added.
Oyo already has a presence in Europe. It owns and operates brands including Belvilla by Oyo, DanCenter and Traum Ferienwohnungen among others. Direct Booker's inventory will be available on Oyo-operated Belvilla.com, and over time on its other platforms.  This acquisition will strengthen Oyo's presence in Europe and specifically in Croatia. Croatia has become a top tourist destination in recent years, in part thanks to having the popular show Game of Thrones being shot in its town of Dubrovnik.
Over the years, Oyo has made several international moves, but has had varying degrees of success. Oyo had ventured into Japan in a partnership with Yahoo in 2019, but Yahoo exited the partnership less than a year later. Oyo had also faced opposition from hotel owners in China, and had fired 2,000 employees in the market in 2020. In 2021, Oyo's biggest investor had pulled out its joint venture with the company in Latin America. It had also been reported last year that Oyo had begun pulling out of its expansion plans in markets like USA and China.
But as the pandemic appears to be ebbing away, Oyo appears to have restarted its growth initiatives, and gone ahead and acquired a Europe-based rental startup. It remains to be seen how its latest acquisition plays out, but Oyo appears to be signaling that in spite of its many reverses over the years, it's still keen to make its mark on the international travel scene.