From starting off as a website that aggregated hotels, to buying them outright, Oyo Rooms seems to have come a long way.
Oyo has made several high-profile hotel purchases over the last few weeks. Starting with buying a Oyo Hotel and Casino in Las Vegas last month, to the purchase of a 4-star hotel in Jaipur from Emaar, to the acquisition of a 64-suite hotel in Ahmedabad, Oyo Rooms appears to be aggressively expanding its owned hotel portfolio.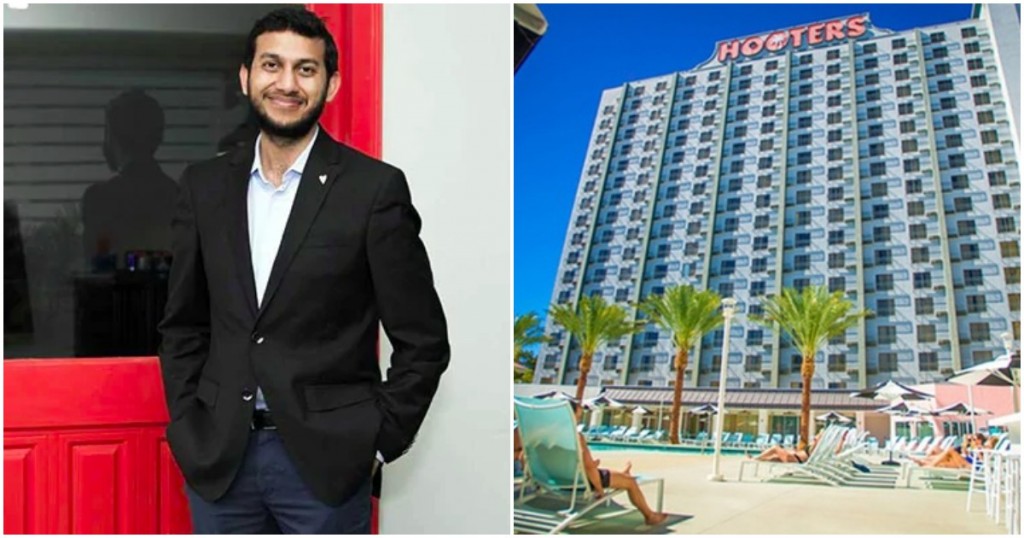 It might make sense for Oyo to be buying hotel properties — it is currently valued higher than the four top listed hospitality companies in India put together, which include Taj, Oberoi, Lemon Tree and McDonald's. But the scale of Oyo's purchases gives some sense into its ambition. Last month, Oyo had purchased the Hooters Casino Hotel in Las Vegas, and rebranded it as the  OYO Hotel & Casino Las Vegas. The hotel has 657 rooms across 19 floors, and even has a 35,000-square-foot casino. The hotel will be managed by Highgate, and the casino will be managed by Paragon Gaming. The hotel has two signature restaurants, four bars, a fitness center, and an outdoor pool.
Today, Oyo reportedly purchased the Fortune Select Metropolitan hotel in Jaipur, which was hitherto managed by ITC Hotels. The hotel was sold by Emaar Group to Oyo for Rs. 35-40 crore. 
The acquisition is reportedly a part of Oyo's plans to enter the four-star segment that is currently dominated by marquee Indian and international hotel chains.
Oyo has also recently purchased a 64-suite hotel building in Ahmedabad. Oyo partnered with Gurugram-based hospitality firm Mountania Developers for the transaction, and to redesign the building into a premium hotel by the end of this year. The size of the deal was not disclosed.
These are all premium properties, and a departure from the affordable accommodations that Oyo has been traditionally known for. But Oyo's management says that it's a deliberate move. "This (premium) segment holds a lot of promise for us given the rapid growth of the hospitality industry over the last few years. The global upscale and luxury hotel market is predicted to witness tremendous growth and, at Oyo, we want to leverage this opportunity to enable our guests to experience living the good life, even while travelling for business," said Aditya Ghosh, chief executive, India and South Asia, Oyo Hotels and Homes. "We believe that our deep understanding of Indian consumers and trends, coupled with our operational and technological capabilities, will be a game-changer for us in the upscale segment," he added.
Oyo has the financial wherewithal to carry out its elaborate plans — Oyo raised $1 billion (Rs. 7000 crore) last year, and is now valued at a whopping $10 billion. It's not surprising, thus, that it's looking to graduate from being from being a platform to owning its own hotels. Ownership will mean that Oyo will have cut out the middlemen hotel owners from its listed properties, and keep all the revenue for itself. Also, owning hotels will help Oyo control user experience in the properties that it owns. But amidst all the international expansions and hotel purchases, it's easy to forget that Oyo is only 6 six years 0ld — it's too early to say how the company will pan out, but thus far, its growth has been nothing short of meteoric.