Paytm's stock collapse might have drawn ire from investors who've seen nearly 70 percent of their capital disappear, but now the company's CEO himself appears to be trying to indicate that he too has been hurt by the fall.
Paytm CEO Vijay Shekhar Sharma has said that he will be granted his Employee Stock Options (ESOPs) only when the market capitalization of the company crosses the level that it was during the IPO. Paytm had gone public at a price of Rs. 2150 a share, but just five months later, the stock languishes at a price of Rs. 630 a share. Sharma has said that will not vest his stock options until Paytm's stock goes back to Rs. 2150 a share.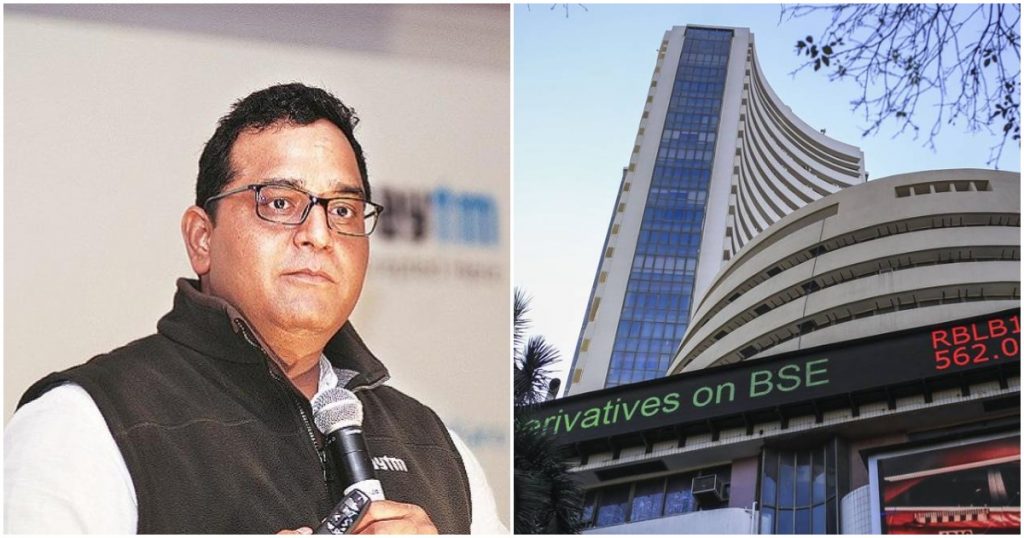 Sharma had been granted Paytm ESOPs for the first time in September 2021, right before the company had gone public. His latest declaration means that he'll be able to vest his ESOPs only when Paytm's stock price touches its IPO prce. This represents a 240% increase from Paytm's current stock price.
Paytm's ESOPs have already come under the scanner in comments by analyst firm Macquarire, which has correctly predicted Paytm's price falls to Rs. 1200, Rs. 900 and Rs. 700 levels. Macquarie had remarked on Paytm's ESOP costs in its report when it had priced Paytm's share at Rs. 700 in February this year. Macquarie had then said that it had revised Paytm's price downward because it had not factored in the costs of ESOPs in its analysis. Paytm had registered costs of Rs. 390 crore towards its ESOP pool in that quarter, and Macquarie had said that these costs would add up to recurring expenses of Rs. 1,600 crore for the entire year.
"We don't believe that investors need to look at EBITDA ex ESOPs," Macquarie Research had then said. "Since ESOPs are integral for startups and there is dilution to minority shareholders when ESOPs are exercised, EBITDA including ESOP costs should be looked at. The issue with Paytm is that the ESOPs have been issued at a very nominal exercise price favouring the employees and the costs are being borne indirectly by the minority shareholders here," it had added.
Macquarie had been critical of Paytm's ESOP policy, in which stocks worth nearly Rs. 1,600 crore would be given to employees every year. This recurring cost would be borne by shareholders, which would hurt Paytm's bottom line.
Sharma has now come out and said that he wouldn't vest his stocks until Paytm's stock price recovers to its IPO price. This might be a tall order, given how Paytm's stock has fallen nearly 70% from its IPO price, and will need to stage a remarkable recovery to again to reach the levels at which it had first gone public. It remains to be seen if Sharma's declaration gives the stock markets any confidence in Paytm's stock, but the company appears to be going the extra mile to soothe frayed investor nerves amid its share plunge.