The brokerage house that's been the most bearish — and the most accurate — about Paytm's stock has signaled that there could be more pain ahead for the payments company.
Brokerage firm Macquarie Research has cut its price target to Rs. 700 for Paytm's share. This is 22% below the current share price of Rs. 956. Macquarie maintained its "underperform" rating on the stock.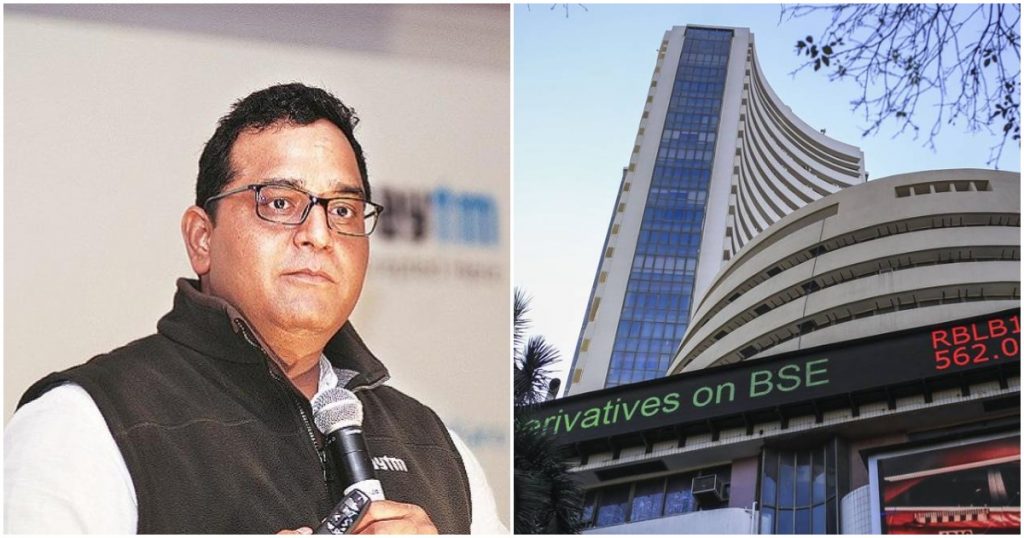 Macquarie has been critical of Paytm's prospects since its IPO — as the company had gone public at a price of Rs. 2150, Macquarie had stuck its neck out and said that the stock was worth only Rs. 1200. Paytm's share had crashed nearly 40% in its first two days of trade, and after staging a brief recovery, had touched the levels of Rs. 1,200 that Macquarie had predicted. At that point, Macquarie had come out with another report, this time cutting its price target to Rs. 900. Paytm's share dutifully followed the report, falling to a low of Rs. 881. Macquarie has now cut its target price to Rs. 700.
Macquarie says it's revised Paytm's price downward after its latest results because it had not factored in the costs of ESOPs in its analysis. Paytm had registered costs of Rs. 390 crore towards its ESOP pool this current quarter, and these costs will add up to recurring expenses of Rs. 1,600 crore for the entire year.
"We don't believe that investors need to look at EBITDA ex ESOPs," Macquarie Research said. "Since ESOPs are integral for startups and there is dilution to minority shareholders when ESOPs are exercised, EBITDA including ESOP costs should be looked at. The issue with Paytm is that the ESOPs have been issued at a very nominal exercise price favouring the employees and the costs are being borne indirectly by the minority shareholders here," it added. Macquarie increased its FY22-26E loss estimates for Paytm by 39-101% to factor in high recurring ESOP costs.
But not all research firms are bearish on Paytm. Goldman Sachs upgraded the stock to buy and increased its target price to Rs 1,460, up 53% from its current rate. "We believe Paytm's strong topline growth of 89% YoY in 3QFY22 (11% ahead of GSe) will help allay investor concerns around declining payments take rate in recent years. In addition, Paytm continues to gain market share across both Unified Payments Interface (UPI) and non-UPI, and its lending business is seeing robust traction (+201% YoY revenue growth in 3Q)," Goldman Sachs said.
Paytm's stock, meanwhile, was volatile after its results over the weekend and the new research reports. It fell nearly 5% to a low of Rs. 905 in the early minutes of trade, but then rose nearly 8% from there to touch Rs. 980, before ending the day at Rs. 957, up 0.45% for the day. It remains to be seen how Paytm's stock performs, but as far as its chief detractor Macquarie is concerned, there might still be considerable downside in its price in the days to come.