For several years, India's movie ticketing business had been fairly insulated from the discount and cashback mania that was sweeping other industries — users paid the same price for a movie, whether they were ardent movie watchers who watched every movie that released, or whether they caught a movie every other year. But Paytm's entry into the movie ticketing business — and its rapid capture of market-share — is changing how movie tickets are bought and sold in the country.
After introducing a movie loyalty card that offered regular moviegoers discounts and cashbacks, Paytm has now taken the next logical step in movie loyalty — a loyalty program for a particular production house. Dharma Productions, which has hits like Kuch Kuch Hota Hai and Kabhi Khushi Kabhi Gham to its credit, has announced that it's launching something called the Dharma Loyalty card in association with Paytm. Priced at Rs. 499, the card will provide exclusive benefits to holders when they watch Dharma Productions' upcoming movies.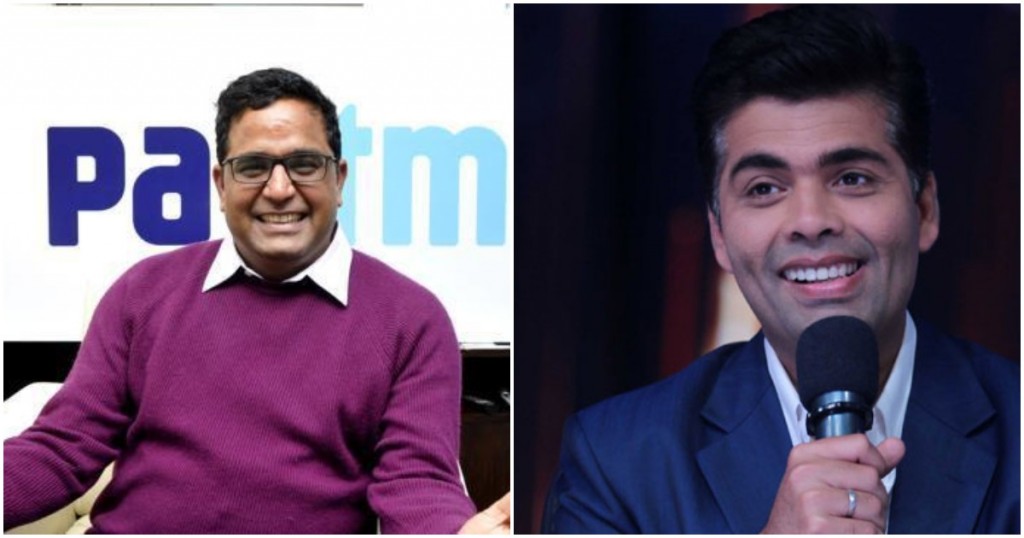 The Dharma Loyalty card will give users a 25% cashback up to Rs. 300 for each of Dharma Productions next 5 releases. But apart from the cashback, which will barely recover the value of the card, Paytm has also thrown in 10 Uber vouchers of a 50% discount up to Rs. 50 on rides. And in order to reward users for watching all of Dharma's next releases, Dharma says it'll give autographed posters to the first few buyers of th e loyalty card, and a few "lucky" card holders will get to attend exclusive movie events and celebrity meets and greets. Two selected cardholders also get a chance to win a trip to a Dharma film location.
It's a pretty radical idea, and one that hasn't yet been tested out in India. Indian audiences have been known to be loyal to particular movie stars, but the Dharma Loyalty card is instead trying to get people to be loyal to a particular production house. Dharma does have some star-power of its own to draw in viewers — head Karan Johar is a celebrity in his own right, thanks to his directorial successes and his hit TV show, Koffee With Karan. Johar is also promoting the card on Twitter, and it's likely that loyal fans will go ahead and snap it up.
From us to you! Presenting the DHARMA LOYALTY CARD. Come be a part of the Dharma family! Watch our movies, get behind the scenes with us. @dharmamovies @apoorvamehta18

Get it here – https://t.co/isBmVT6xI9 pic.twitter.com/BHgLzNMTOV

— Karan Johar (@karanjohar) July 3, 2018
The Dharma Loyalty Card also shows how the movie business is evolving in India. Until not too long ago, movies had no recourse to reach audiences, other than through movie theaters. But now movies can reach audiences directly through streaming services like Netflix, Amazon, and this has meant that movies can now have a much more personal connection with their audiences. This personal connection, in turn, can be leveraged towards rewarding loyal fans with gifts and benefits.
And the card demonstrates how Paytm's entry is slowly upturning the movie ticketing industry in India. Until it burst onto the scene in 2016, the movie ticketing business was a near-monopoly controlled by BookMyShow. But Paytm has brought its experience with discounting and promotions that it learned through its e-commerce arm into the movie ticket industry, and has come up with several innovations — apart from providing cashbacks for movies when it first launched, to a loyalty card for frequent moviegoers, to a loyalty card for fans of a particular production house, Paytm is trying out schemes that can best appeal to audiences. And the results are showing — barely a couple of years after its entry into the movie ticketing business, Paytm already commands a 30% market-share. Now the ball is in BookMyShow's court — it'll have to up its game to come up with some offerings of its own, or it runs the very real risk of being written out of the online movie ticket booking script in India.