Paytm has become India's largest payments startup, but it has come at a price.
Paytm's parent company One97 Communications lost Rs. 900 crore in the year ending March 2017, ET reported. This number is lower than its losses of Rs. 1,548 crore for FY2016, but One97 had split its company into Paytm E-commerce (Paytm Mall) and Paytm Payments Bank in 2017, meaning its results aren't directly comparable over last year. Paytm Mall had also paid Rs. 620 crore to One97 for transfer of assets during its restructuring, which could've helped bring down losses for the year.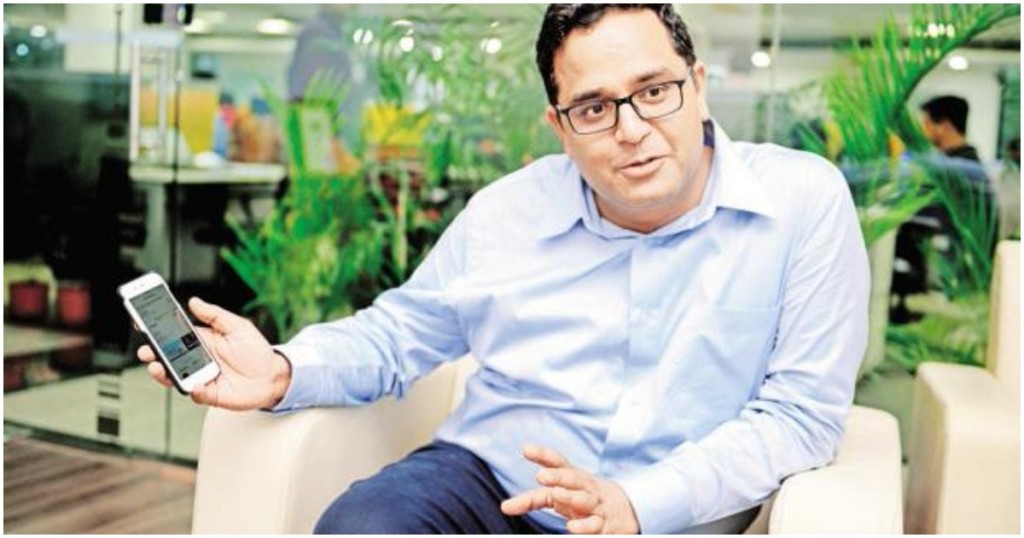 Paytm Mall, for its part, reported losses of only Rs. 13.6 crore in FY17. Paytm Payments Bank, in which One97 Communications holds a 49% stake, reported losses of Rs. 30 crore.
One97 had also projected its financials for FY18 before Softbank had invested $1.4 billion into the company in May last year — as per those numbers, One97 was projected to make revenues of Rs. 1,752 crore in FY18, and losses of Rs. 1,383 crore. In FY16, Paytm had revenues and losses of Rs. 920 crore and Rs. 1,548 crore respectively. The year before that, it had revenues and losses of Rs. 324 crore and Rs. 370 crore.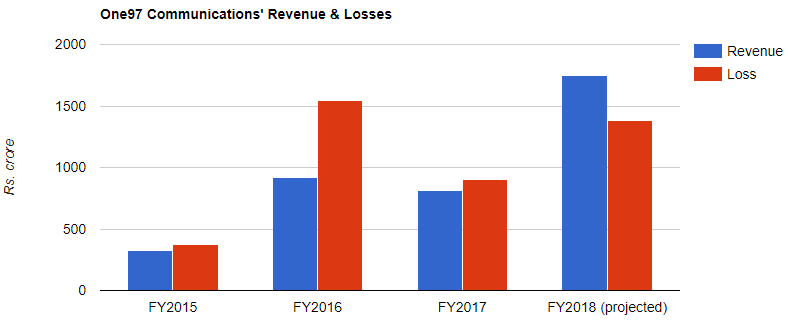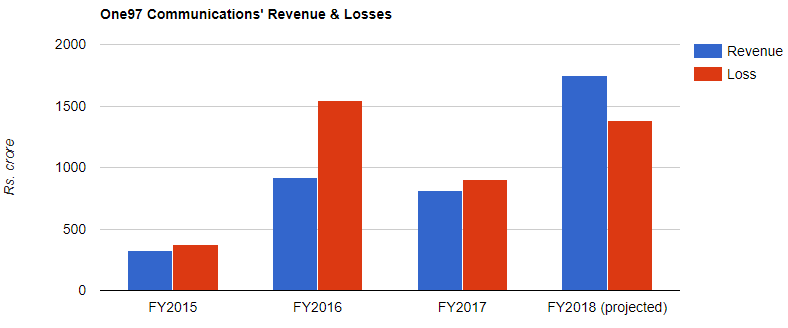 While One97 Communications' restructuring in 2017 has meant that its results aren't directly comparable over previous years, the company does seem to be improving its revenue-loss profile. While Paytm's losses have exceeded its revenues (even by as much as 50% in FY2016) over the last three years, its 2018 projection shows that revenues will finally surpass losses next year.
That doesn't mean that the company will be profitable anytime soon — Paytm is still losing a lot of money. The company lost nearly Rs. 3 crore per  day in FY2017, and is projected to lose even more next year. But Paytm has an impressive payments network to show for all the losses it's making — its wallet service has over 250 million users, and it's easily the most widely accepted online mechanism of payment across Indian stores. It remains to be seen, though, if it'll be able to use its vast payments network to finally start making profits.