After launching a payments service, an e-commerce vertical, a Payments Bank, and even a movie ticket booking platform, Paytm seems to be still looking at ever-greener pastures for its business. And this time, it's settled on something tech-intensive. Paytm has said that it's launching its own cloud services platform, called Paytm Cloud, in India.
"Every new-age organisation needs to be AI-enabled," said Paytm Vice President Sujit Kumar Mishra. "They need access to infrastructure to quickly sandbox their ideas, run through multiple experiments, and iterate hypothesis without worrying about managing their infrastructure," he added. Thats's where, Paytm says, its cloud service will come in handy.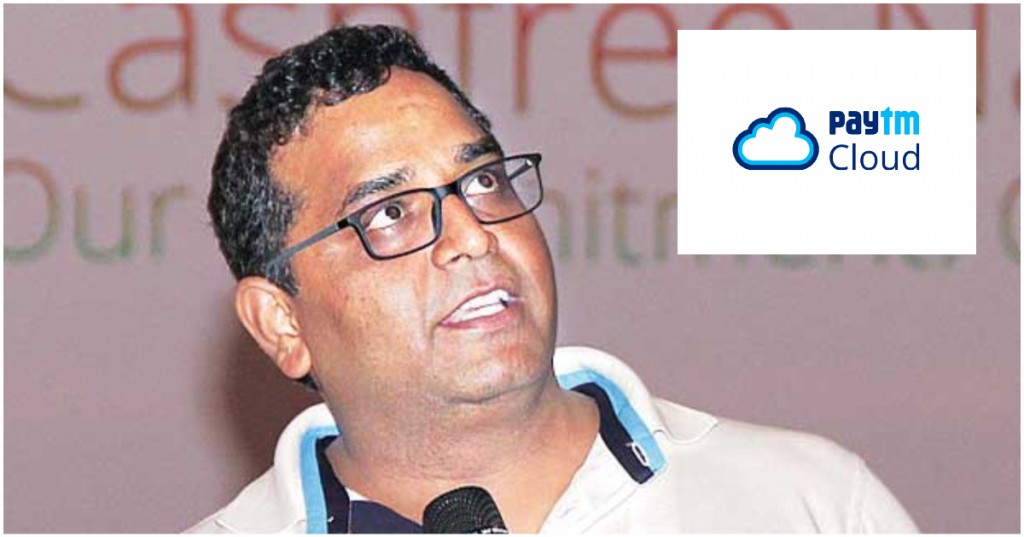 Paytm is billing its cloud platform as a Made-In-India cloud, and says it will provide solutions around cloud computing, workflow management, payments integrations, and even offer a suite of business-centric apps for organizations. This could pit it directly against companies like Freshdesk and Zoho, which provide similar tools.
More crucially, Paytm seems to be playing up the Made-In-India feature of the cloud platform, which could be significant given the recent clamour around companies storing their data in India. Paytm has been one of the most vocal entities that have been supporting the cause of Indian data to be stored locally, and its data centers will allow startups to have their data stored in India, as opposed to alternatives from Amazon or Microsoft. "Paytm AI Cloud processes and stores all consumer data locally in servers located only in India while conforming to the highest security and privacy standards," the company said.
While Paytm does say the data will be stored in India, its cloud computing expertise isn't locally made — its biggest investor, Alibaba, is powering the cloud computing infrastructure behind Paytm Cloud. Alibaba's own cloud service has seen increased traction in recent times, and through Paytm cloud, will look to indirectly target the Indian market.
Is Paytm spreading itself too thin?
Cloud computing arms have traditionally been a popular source of established tech firms to create an alternative vertical that's profitable, and not particularly resource intensive. Amazon started off as an e-commerce company, but today earns the bulk of its profits through AWS, its cloud computing platform. Google, Microsoft and Alibaba have similar cloud initiatives.
But while these companies were established in their respective verticals before they started their cloud computing businesses, Paytm doesn't quite have market leadership in most of the many businesses it operates in. It has a wide offline payments network, but has struggled to maintain its leadership in UPI payments, losing its top spot to PhonePe this month. Its Payments Bank, too, is struggling — it currently has all customer signups paused because the RBI had found deficiencies in how it was conducting its operations.
And Paytm's other big bet, Paytm Mall, risks becoming increasingly irrelevant after the entry of Walmart in India. E-commerce in India now is essentially a two-horse race between Amazon and Walmart, and Paytm Mall currently stands a distant third. Paytm could've hoped that Alibaba would throw its weight behind it at some point, turning e-commerce in India into a threeway between Amazon, Walmart and Alibaba, but there have been recent reports that Alibaba is looking to combine with Reliance to set up a retail venture in India. If Alibaba goes with Reliance for its India retail play, Paytm could find itself lacking the financial firepower to take on the other giants in the fray.
Also, a cloud service arm doesn't quite fit in with Paytm's other businesses. Most of Paytm's previous forays had been built on its main payments business, forming a nice self-powering stack — people who used Paytm's app for payments were likely to use it for other purposes, including buying flight, bus, train and movie tickets, gold purchases, and even buying mutual funds. Paytm Cloud AI, on the other hand, is targeted towards startups and businesses, and will likely have to make a name for itself on its own, without the advantage of Paytm's other products backing it.
But what could work in Paytm AI Cloud's favour is India's data localization push. It the government requires all tech companies in India to store their data on Indian shores, Paytm's Cloud could end up being a viable solution. Also, Paytm is popular among the startup and developer community, and its brand name itself could mean that several companies give its product a try when it's launched.
Paytm's cloud initiative, ultimately, might be a bit of a moonshot goal for the company. Paytm is now worth nearly $10 billion, and can afford to experiment with projects that might not necessarily work out. But Paytm will have to guard against having its finger in too many pies — its dominance in many of its other plays is far from certain, and it'll need to ensure that it doesn't lose focus as it tries its hand at every vertical, tech or otherwise, that catches its fancy.