Paytm has its finger in many pies — its app not only lets you make payments, but also lets you do everything from buying movie tickets, purchasing insurance, booking flights and buses, and even buying gold. But it's now stepped into a vertical that already has several large players vying for supremacy — food delivery.
Paytm has tied up with Zomato to offer food delivery services. Paytm users will now be able to order through Zomato on Paytm's app. "We are excited to be partnering with (Paytm) to integrate our online food delivery service with their mobile app. This will allow us to reach a much larger user base and add to the overall experience of ordering from Zomato," said Mohit Gupta, CEO, food delivery at Zomato.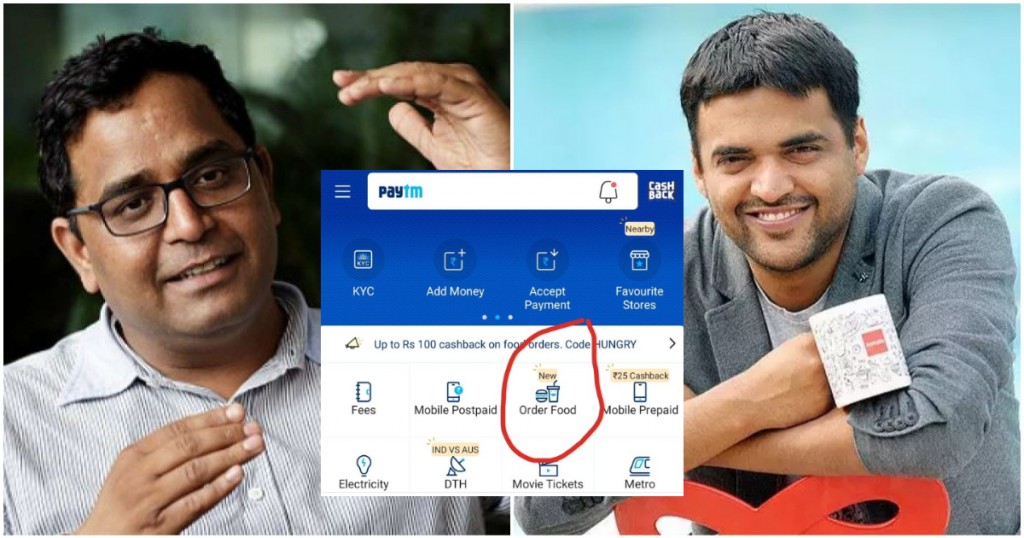 The feature is currently live for Paytm users in Delhi-NCR, and will eventually be made available across India. The food delivery feature is already prominently displayed on Paytm's app.
Food ordering live on @Paytm India's only All in one super app. It's huge @vijayshekhar pic.twitter.com/8ghG4pqYEV

— Rajat Gupta (@rajAT) January 18, 2019
And users have already been making orders.
Ordered food from Paytm App today.

Awesome. pic.twitter.com/nUanobNXH4

— Hard Dave (@harddave5) January 18, 2019
It's an interesting gambit from Paytm, and appears to be a continuation of the company's desire to have its app be used as many times as possible by its users. Paytm has put in several features in its app to increase user engagement — it's added news, video, and games, and is even considering adding a dedicated video streaming service. Adding food delivery will mean that Paytm will mean one step closer to being a super app, the kinds that are all the vogue in China and south east Asia.
The partnership with Zomato isn't coincidental either. Paytm and Zomato share a large common investor in Alibaba, and it's possible that it nudged them towards joining forces. The partnership is also likely to benefit both players — Paytm has found yet another use-case for its app, while Zomato will be able to utilize Paytm's reach to make even more deliveries. 
The move will also send some ripples across India's food delivery space. Zomato, Swiggy, Foodpanda and UberEats are currently locked in a battle for supremacy, but now Foodpanda and Zomato have opened up two new fronts. Foodpanda, after its acquisition by Ola, is now available on Ola's app, and Zomato, after its Paytm integration, is available on Paytm's. The other two players, thus far, are confined to their own platforms, but it's likely that Swiggy and UberEats might end up providing their services on other large unrelated apps. The food order scene is shaping up quite nicely in India — it had started off as a handful of standalone dishes, but it's now turning out to be a bit of a khichdi.