Things between Google and India's startups seem to be heating up.
After Google had earlier temporarily taken Paytm's app off its Play Store, the company has now sent notices to Zomato and Swiggy for allegedly violating its app store policies. The notices state that the in-app gamification that these apps were promoting goes against Play Store guidelines. Both Zomato and Swiggy confirmed the receipt of the notices to Economic Times.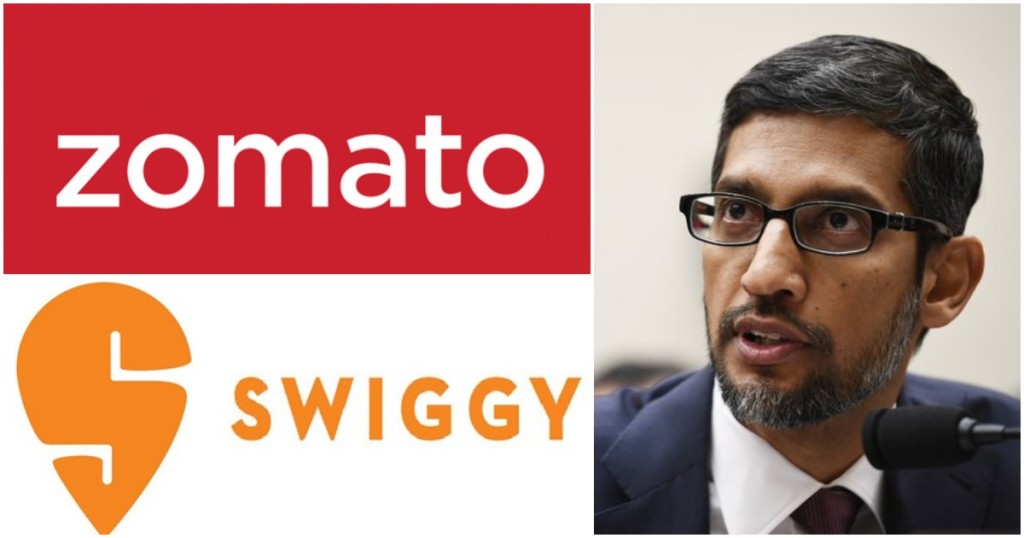 It appears that the notices were sent because of the in-app competitions that the apps were running around the IPL. "We are a small company and have already realigned our business strategy to comply with Google's guidelines. We will be replacing Zomato Premier League with a more exciting program by this weekend," a Zomato spokesperson said. Zomato also said that the notice was "unfair." A spokesperson for Swiggy said that it too had temporarily paused its in-app gamification product.
Two weeks ago, Paytm's app was taken off the the Play Store, allegedly because it was linking to a gambling site in contravention of Google's policies. While the app had been restored the same day, Paytm had cried foul, claiming that Google had too much power over Indian internet startups, and hinted that Paytm's app had been taken down because it competed with Google Pay.
Matters hadn't ended there — a few days later, Google had announced that it would charge a 30 percent fee on purchases made on its Play Store on app categories including education and dating. This had prompted a group of Indian startup founders to discuss setting up a body to take on Google's monopoly. Paytm founder Vijay Shekhar Sharma, PolicyBazaar's Yashish Dahiya, Murugavel Janakiraman of Matrimony.com, Vishwas Patel of CCAvenue, and founders of ShareChat and Innov8 attended the meeting and considered starting a body tentatively named Aatmanirbhar Digital India Foundation. Some reports have suggested that Indian startups are considering setting up their own app to bypass Google altogether.
It's a pretty difficult situation for both parties — Google has regulations on its store that prevent bad actors from setting up apps that can swindle people of their money, and India's startups are beginning to fall afoul of some of the regulations on games and gambling. Indian startups contend that they are upfront about their policies, and their in-app promotions should be permitted. But app stores are facing the heat in other parts of the world too, mainly because of their fees.  In the US, Fornite's parent company Epic has taken Apple to court because it had banned Fortnite's app for offering discounted prices to users who chose to make in-game purchases from its own website as opposed to from within the app, thus cleverly bypassing Apple's 30 percent fee. In India, though, concerns around a monopoly are even greater — while Apple and Google form a sort of a duopoly over app stores in most parts of the world, nearly 97 percent of Indian smartphone users are on Android, giving Google unprecedented power over how customers access apps. And with Google now having temporarily banned Paytm, and sent notices to two other unicorns in Zomato and Swiggy, things between Indian startups and Google could well get ugly in the coming months.