India's startups aren't only raising record sums of money and creating record numbers of unicorns, but they're also getting involved in record-breaking deals.
PayU's parent company Prosus has said it will acquire payments provider BillDesk for $4.7 bilion (Rs. 35,000 crore) in an all cash deal. Prosus will combine BillDesk with PayU to become India's largest fintech player in terms of Total Payment Volume, and one of the largest payments companies in the world. The $4.7 billion deal is also one of the largest ever in the Indian digital payments space.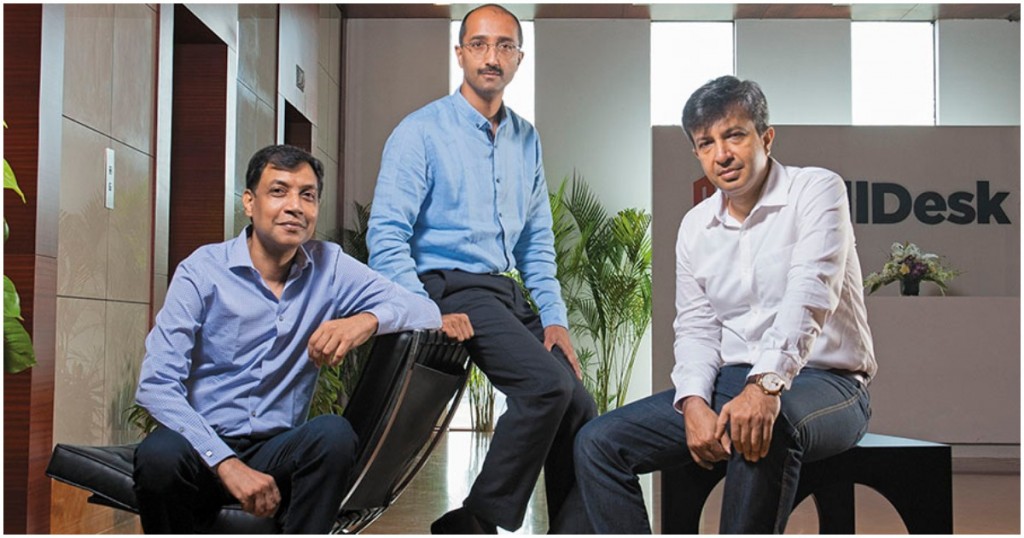 "We believe this transaction will stimulate both innovation and competition within India's digital payments industry," said Laurent Le Moal, CEO of PayU. "This will not only help to strengthen India's digital economy, but also bring financial services to those who may have historically been excluded. This ambition is fully aligned with the Government of India's vision of 'Digital India' and is a key objective for PayU across all the communities we serve globally," he added.
"Payments and fintech is a core segment for Prosus and India remains our number one investment destination," said Bob van Dijk, group CEO of Prosus. Prosus, formerly known as Naspers, now has a $10 billion investment portfolio in India.
BillDesk, for its part, had been founded all the way back in 2000 by M.N. Srinivasu, Ajay Kaushal and Karthik Ganapathy. All three founders were working at American accounting firm Arthur Andersen, and quit their jobs to start a company that made it easier to pay their bills. At that point, electricity bills and phone bills were paid in person by standing in long queues, and BillDesk hoped to bring this process to the newly-emerging medium of the internet.
In those days, there was no venture capital ecosystem to speak of, so BillDesk raised its first funding from government-owned SIDBI Venture Capital and Bank of Baroda in 2001. More government money followed — in 2006, Clearstone Venture Partners and State Bank of India jointly invested $7.5 million in the company. In 2015, BillDesk raised $200 million from General Electric and Temasek. In 2018, BillDesk had become a unicorn after a $300 million investment by Visa.
Today Mumbai-based BillDesk is among the largest online payments processing companies in India, and competes with companies including PayU, CCAvenue and Razorpay. It has the largest roster of business clients of any payment gateway in India and handles 50-60% of billing transactions. BillDesk also provides solutions to corporations, ranging from settlements, collections, reconciliations and auto settlements. Its clients include leading banks such as State Bank of India, Citibank India, HDFC Bank Ltd, ICICI Bank, and telecom firms such as MTNL, Reliance Communications, Vodafone, Bharti Airtel and Tata Teleservices. 
More impressively, BillDesk is profitable, and has been so for over a decade. In FY21, BillDesk had recorded profits of Rs. 279 crore. And even more impressively, BillDesk's 3 founders still own around 30% of the firm between them, so they'll receive an estimated Rs. 10,000 crore windfall from the acquisition.
The record breaking acquisition shows not only how Indian companies are now creating record amounts of value, but also how quickly they're creating them — in late 2018, BillDesk had become a unicorn at a valuation of $1.8 billion, and just three years has managed to be acquired at a valuation of $4.7 billion. While BillDesk has seen it value soar 2.6 times in a matter of 3 years, it'll also drive up valuation of similar companies which have seen the last few years as being some of the most productive ever for India's startup ecosystem.