2018 is nearly done, but the unicorn glut in the Indian startup ecosystem refuses to abate.
Payments company BillDesk has become the latest Indian startup to acquire the unicorn status in 2018. BillDesk reached the milestone following a near $300 million investment into the company by Visa. BillDesk now has a valuation of $1.8 billion, and becomes the 16th unicorn startup in India.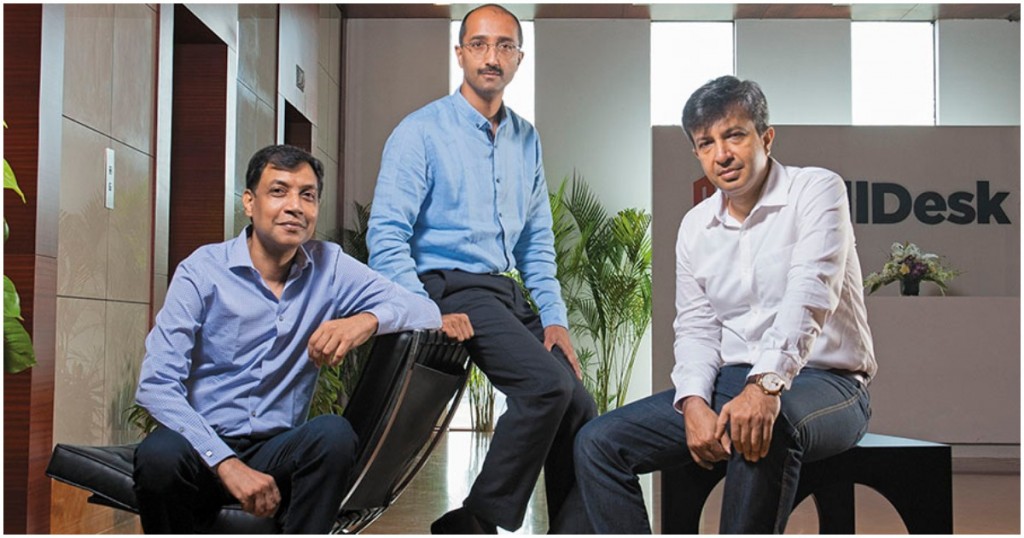 But calling BillDesk a unicorn startup might just be stretching it — the company is now 18 years old, having been founded all the way back in 2000. Back then, M.N. Srinivasu, Ajay Kaushal and Karthik Ganapathy, all working at American accounting firm Arthur Andersen, quit their jobs to start a company that made it easier to pay their bills. At that point, electricity bills and phone bills were paid in person by standing in long queues, and BillDesk hoped to bring this process to the newly-emerging medium of the internet.
In those days, there was no venture capital ecosystem to speak of, so BillDesk raised its first funding from government-owned SIDBI Venture Capital and Bank of Baroda in 2001. More government money followed — in 2006, Clearstone Venture Partners and State Bank of India jointly invested $7.5 million in the company. In 2015, BillDesk raised $200 million from General Electric and Temasek. The latest $300 million Visa investment has pushed its valuation past $1 billion.
And while BillDesk is now raising money like a regular startup, it's different in one way — it's profitable. Last year, it made profits of Rs. 76 crore on revenue of Rs. 560 crore. More impressively, BillDesk says it has now been profitable for over a decade.
It remains to be seen how long BillDesk will continue to make money — India's online bill payment space has seen a lot of activity in the recent past, but having started off nearly two decades ago, BillDesk has a fair headstart over newer players like PayUmoney, Paytm, Citrus and CC Avenue. Its clients include leading banks such as State Bank of India, Citibank India, HDFC Bank Ltd, ICICI Bank, and telecom firms such as MTNL, Reliance Communications, Vodafone, Bharti Airtel and Tata Teleservices. It has a somewhat dated-looking customer-facing interface as well. 
And while BillDesk might have been under the radar all this time, its founders have already done well for themselves. MN Srinivasu, Ajay Kaushal and Karthik Ganapathy are worth Rs. 1,700 crore, Rs. 1,600 crore, Rs. 1,300 crore each, and these net worths will likely be pushed up with the latest Visa investment. Visa, for its part, will look towards BillDesk as a means of getting a toehold in the fast-growing bill payments sector — its chief cards business is under threat from newer players like RuPay, and it'll look to hedge its bets in India across the payments space.
But BillDesk's latest round only serves to reinforce how good 2018 has been for India's tech startups. From having no unicorns created last year, India's had 6 this year: PolicyBazaar, Swiggy, Udaan, Byju's, Oyo and now BillDesk. India's startup space had been seen to be stuttering over the last few years — there were several shutdowns, and many rounds of firings. But the startups that survived have not only emerged stronger, but are also thriving at a scale that the ecosystem hadn't seen before.