India's payment wars are getting more intense, and also acquiring a distinctly nationalistic hue.
After PhonePe had attacked Google Pay for not following NPCI's guidelines to avoid paying taxes in India, Paytm has attacked Google Pay for its data storage policies in the country. And unlike PhonePe, which had written a public blogpost about its concerns, Paytm has gone a step further — it has sent a letter to India's payments regulators, NPCI and  MEITY.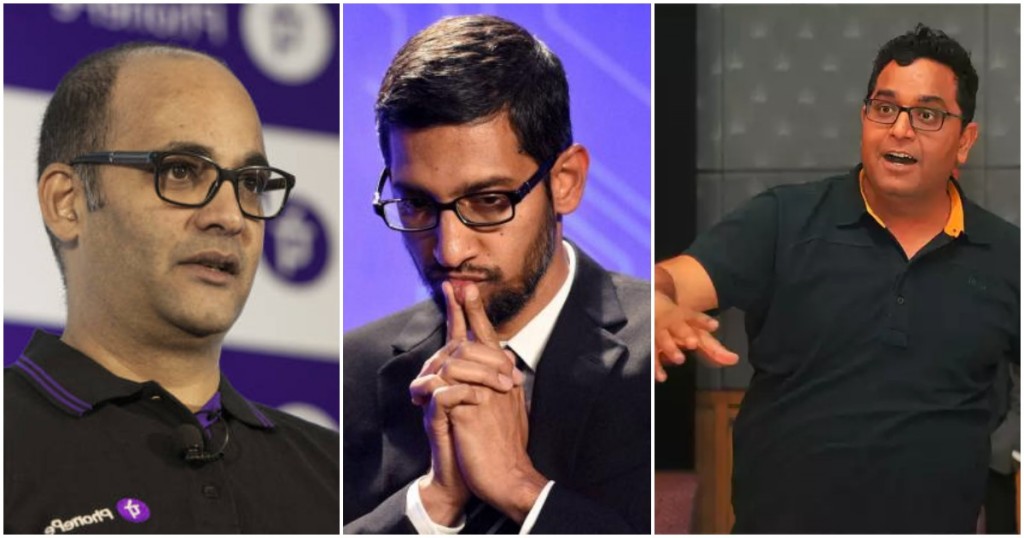 "We are writing to you with reference to the "Payments Policy of Google Pay for India" wherein we would like to highlight a few critical aspects of this policy that require your immediate attention," says the letter. Paytm then goes on to say that as per Google Pay's privacy policy, it is using payments data for its advertising business. "This is a clear disregard for a consumer's need for privacy," said Paytm. Paytm also attacked portions in Google Pay's terms and conditions, which stipulate that payments data could be shared with Google, the parent company.
This isn't the first time that Paytm has trained its guns on a foreign payments competitor — earlier this year, CEO Vijay Shekhar Sharma had viciously attacked WhatsApp's UPI implementation, and called Facebook the "most evil company on earth." With Google, it appears to be concerned around how it could use its payments data to improve its other products, most prominently ads. If Google shares its payments data with its advertising arm, it could, in theory, know when someone has withrawn large amounts of money from their account, and then begin showing them ads for loans when they surf the web. This is a grey area as per RBI requirements — thus far, the regulator has said that the data must remain within India, but there isn't enough clarity on whether this data can be used to improve a company's other products.
But both Paytm and PhonePe have attacked Google on this front, and it's understandable why they've done so — Google, with its vast array of services that span the entire web, can use payments data for a much wider variety of uses than they can. Google can, in theory, use the payments data to serve ads across the web through AdSense, show relevant videos on YouTube, and even personalize recommendations on search — people with high net worths, for instance, could be shown five-star restaurants when they search for "restaurants near me", while those with more modest incomes can be shown simple dhabas. While PhonePe and Paytm have large businesses of their own that span e-commerce and payments, their portfolio of services is more limited, and can thus use payments data in more limited ways.
PhonePe and Paytm would hope that Indian regulators rule that payments data cannot be used by companies to improve other services. This would make payments an unviable space for comapnies like Google and WhatsApp to operate in. If they can't use payments data to improve their main services, they wouldn't want to spend large amounts of money on their payments products — at the moment, they make no money through UPI payments, and Google, in particular, has been burning through large amounts of cashbacks to help promote Google Pay.
No love lost between Google Pay and Paytm, PhonePe
Paytm and PhonePe, in the past, have indicated that they aren't exactly thrilled with the way Google operates in India. When Google had been fined Rs. 136 crore last year for misusing its monopoly, the founders of Paytm and PhonePe had cheered. "Great day for Indian startup ecosystem," Paytm CEO Vijay Shekhar Sharma had then said, and PhonePe CEO Sameer Nigam had even gone on to say that the penalty wasn't enough. It's not surprising that they've now attacked Google Pay, which is shaping up to be serious competitor to their respective payments businesses. But what payments regulators now need to decide is if what Google is doing is really illegal — indiscriminate attacks on foreign companies will help the homegrown players, but could leave India's payments ecosystem poorer as a result.