2021 is nearly drawing to a close, but India keeps churning out startup unicorns with metronomic regularity.
Healthcare startup Pristyn Care has become India's latest unicorn startup after raising $100 million in its Series E funding round. The round was led by Sequoia Capital, and valued the startup at $1.4 billion. This makes Pristyn Care the 42nd Indian startup to join the unicorn club this year.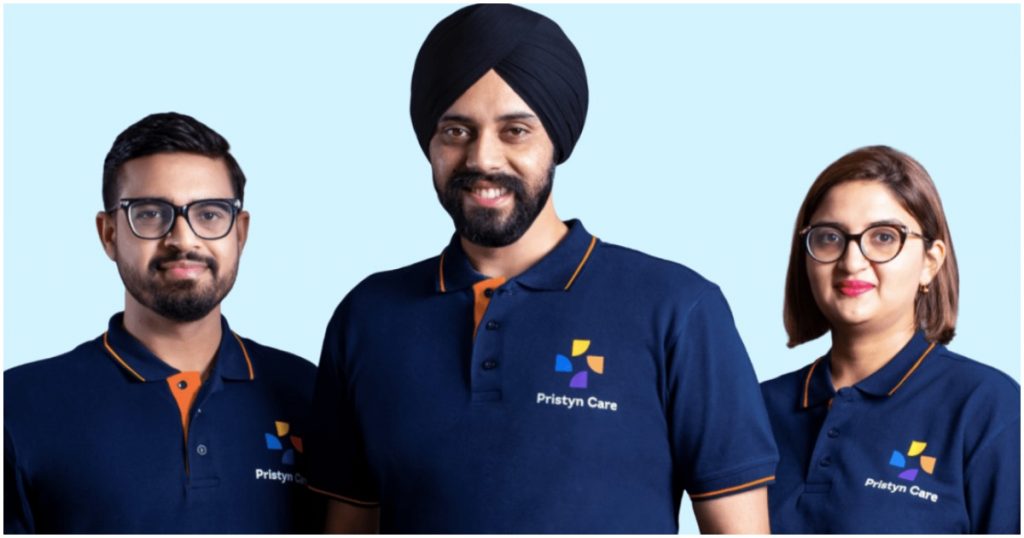 Like several other Indian startups, Pristyn Care has had stunning few quarters. In November 2020, the company was valued at just $200 million, but more than doubled its valuation to $550 million in April this year. Now just seven months later, Pristyn Care has nearly tripled its valuation to $1.4 billion after the latest fundraise. Pristyn's valuation has thus risen 7x in the last 13 months.
Pristyn Care had been founded in 2018 by Harsimarbir Singh, Vaibhav Kapoor and Garima Sawhney. Singh is a serial entrepreneur who'd previously founded a data analytics startup for electricity companies, an app which predicted how much revenue a food chain could earn based on the location of its restaurants, an app that connected restaurants, salons and gyms to their customers, and even an on-demand delivery service. Vaibhav Kapoor and Garima Sawhney, on the other hand, were doctors, and the three decided to found Pristyn Care to simplify the surgery experience for Indian patients.
Pristyn Care differentiates itself from hospital chains by providing end-to-end services such as diagnostics support, processing of health insurance claims, hospital admission paperwork, cab pick-up and drop for surgery, medicine delivery at home and free post-surgery consultation. Its services are available in 40 cities including Delhi NCR, Hyderabad, Bengaluru, Chennai, Kolkata, and Mumbai, and provides for surgeries and treatments for proctology, urology, ENT, gynaecology, vascular, laser, among others.
Pristyn Care now has 300 doctors, and has partnered with 700 hospitals and 100 clinics to conduct surgeries. The company has completed 45,000 surgeries so far. Pristyn Care also runs a full-stack lending programme with partners including HDFC Bank Ltd. and some NBFCs. About 20% of its customers typically go for surgery financing. Pristyn Care is marketing its services heavily too, with ads featuring Bollywood superstar Hrithik Roshan on TV.
Crucially, the company also uses technology to improve the hospital experience for patients. "The biggest thing we are bullish on today is investing in software," Harsimarbir Singh had said in a previous interview. "We are launching EMR (Electronic Medical Records) service only for our clinics where it becomes completely paperless," he added.
This is a trend that runs across India's latest crop of startup unicorns — companies have looked to disrupt traditional industries with technology, and have found great success. Infra.market, which became a unicorn in February, helps construction companies procure materials and handle logistics; Moglix, which became a unicorn in May, runs an e-commerce platform for industrial tools and equipment, and Blackbuck, which became a unicorn in July, connects truck owners with freight operators. Now Pristyn Care seems to be disrupting another traditional business — hospital surgeries — through its tech-enabled end-to-end solution. And with the company achieving unicorn status within three years of being founded, it would appear that India still has plenty of traditional businesses that are waiting to be disrupted with tech.