India's unicorn rush of 2021 shows no sign of abating.
Trucking startup BlackBuck has raised $67 million in a round led by Tribe Capital, IFC Emerging Asia Fund and VEF. The fundraise has valued BlackBuck at $1.02 billion. This makes BlackBuck the 16th Indian startup to enter the unicorn club in 2021.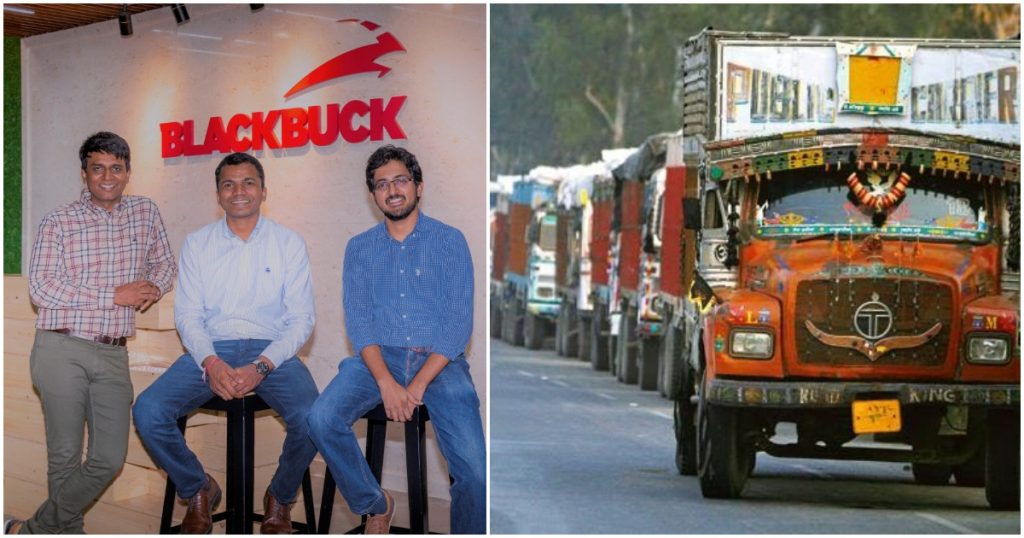 "BlackBuck started with a dream to re-imagine trucking, to make it 10X simple and 10X efficient," said BlackBuck co-founder and CEO Rajesh Yabaji. "It has been six years and we are just getting started to make a difference. We continue to dedicate ourselves for the foreseeable future to solve fundamental Indian trucking problems. The new financing round gives us more firepower to invest in fundamentally hard trucking problems and continue deepening our reach & impact," he added.
BlackBuck was founded in 2015 by Rajesh Yabaji and Chanakya Hridaya, who were graduates at IIT Kharagpur who'd later worked at ITC, and Ramasubramanian B, who'd previously run a consulting firm. BlackBuck aimed to connect truck owners with freight operators in India — the startup had developed a simplified app for truck drivers in India to help them accept work and navigate to their destinations using Google Maps, and also had a similar app for businesses to place orders.
BlackBuck's progress has been impressive — six years on, the platform now has 7 lakh truckers, and 12 lakh trucks on its platform, and accounts for 1.5 crore transactions a month. Its customers include Hindustan Unilever, Coca Cola, Asian Paints and the Tata Group. Blackbuck has now raised nearly $300 million since inception from Accel, Flipkart and Goldman Sachs and other investors.
BlackBuck appears to have been at the right place at the right time — aided by India's digital revolution of cheaper phones and cheap data, it has gone ahead and built an Uber for trucks. "When we started BlackBuck in 2015, only 40% of truck owners had smartphones and for truck drivers, that adoption was just 7%. By 2019, 100% of truck owners and 70% of truck drivers had smartphones," Yabaji said.
This has been a recurring theme among India's recent startup unicorns — aided by technology, they've been able to bring traditional industries online, and made them more efficient. Unacademy has brought coaching classes and tuitions online, Pharmeasy has brought medicine shopping online, Groww has brought investing online, and BlackBuck has brought an industry as rooted in the physical world as trucking to the internet. And as 2021's unicorn glut with 16 freshly-minted unicorns shows, India's tech disruption might just be getting started.