Paytm's stock was already floundering at the stock markets, but now one of its high-potential growth verticals has also had its wings clipped by regulators.
The Reserve Bank of India has directed Paytm Payments Bank to stop onboarding new customers with immediate effect. RBI said that the penalty was imposed based on certain material supervisory concerns observed in the bank. RBI says it has directed Paytm to appoint an IT audit firm to conduct a comprehensive system audit of its IT system.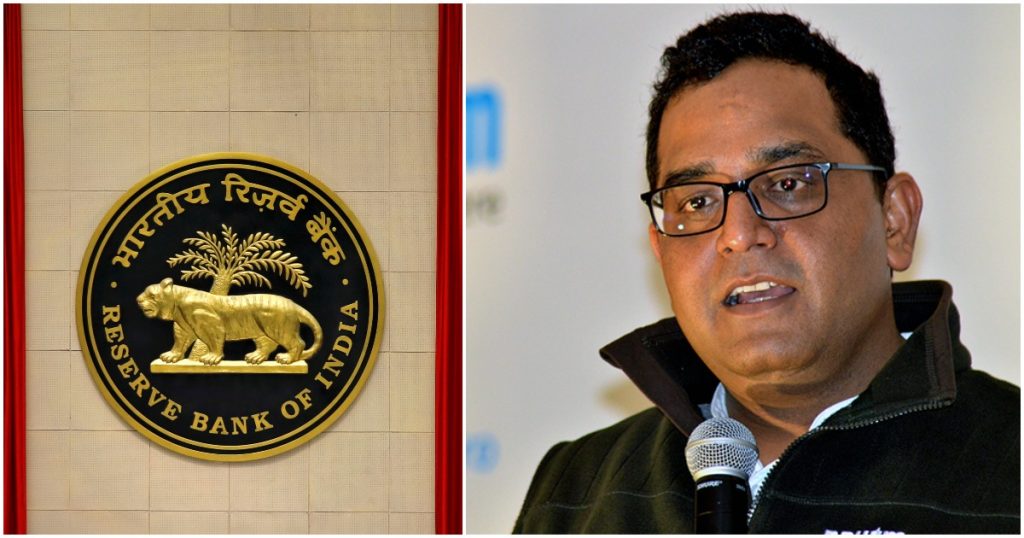 "Action against Paytm Payments Bank Ltd under section 35 A of the Banking Regulation Act, 1949," RBI's notice against Paytm Payments Bank was titled.
"Reserve Bank of India has today, in exercise of its powers, inter alia, under section 35A of the Banking Regulation Act, 1949, directed Paytm Payments Bank Ltd to stop, with immediate effect, onboarding of new customers. The bank has also been directed to appoint an IT audit firm to conduct a comprehensive System Audit of its IT system. Onboarding of new customers by Paytm Payments Bank Ltd will be subject to specific permission to be granted by RBI after reviewing report of the IT auditors.
This action is based on certain material supervisory concerns observed in the bank," the statement said.
This isn't the first time that the Reserve Bank has imposed restrictions on Paytm Payments Bank. In 2018, the RBI had stopped the bank from adding new customers after observations about the process the company followed in acquiring new customers, its adherence to know-your-customer (KYC) norms, and the way it internally stored customer data. The ban had been lifted 6 months later. In October, 2021, the RBI had imposed a monetary penalty on Paytm Payments Bank for violation of certain rules. This was after an RBI examination of the bank's application for issue of final Certificate of Authorisation (CoA).
Paytm, which has seen its market cap erode by nearly Rs. 1 lakh crore in the last few months, has been betting big on its Payments Bank. Late last year, Paytm Payments Bank said it had been included in the Second Schedule to the Reserve Bank of India Act, 1934, which enabled it to explore new business opportunities. Just last week, it had been reported that Paytm was likely to apply to the RBI for a small finance bank (SFB) license by June.
But with its Payments Bank itself now being forced to not accept new customers, Paytm will be dealt another blow in demonstrating the revenue growth that the stock markets have been expecting. This has been a concern for the group, which is seen engaged in several disparate business verticals, few of which have a clear path to profitability. And with its Payments Bank no longer allowed to add new customers, the challenges for the beleaguered fintech giant only seem to be growing bigger.