It's been several years in the making, but it's finally here.
Reliance has soft-launched its much-anticipated e-commerce venture. Called JioMart, the venture will currently cater to shoppers in suburban Mumbai areas of Navi Mumbai, Thane and Kalyan. Jio has begun sending invites to its telecom users for registering on JioMart. JioMart bills itself as "Desh ki nayi dukaan", and says that its app will soon be available. A Reliance Retail official confirmed the launch, adding that the company would gradually scale up its presence. "Yes, we have soft-launched our operations. All Jio users are sent invites to register to avail of preliminary discounts. Though it is currently only in three regions, we would be scaling it up further. The JioMart app will be launched soon," the official said.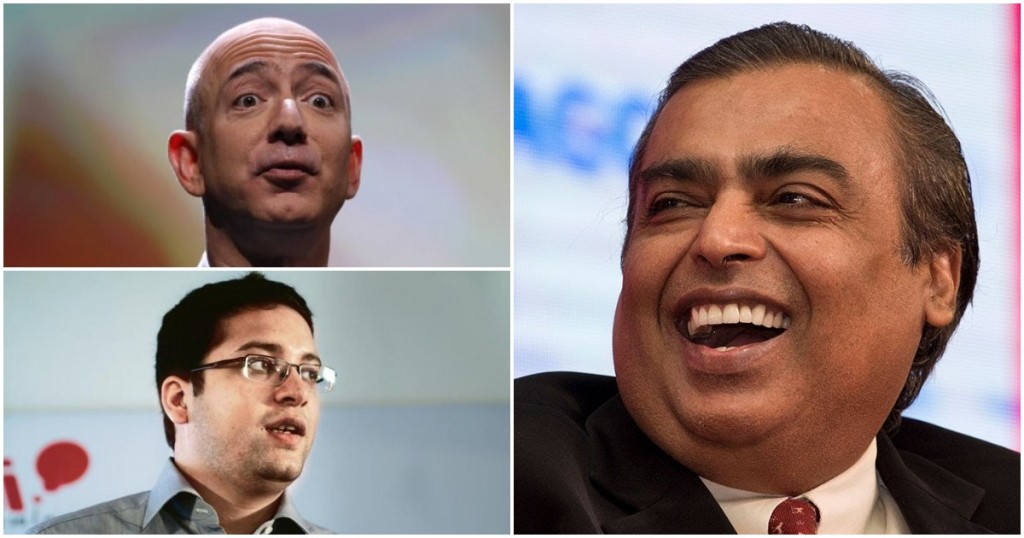 During its launch, JioMart seems to be focusing on on a sector that has both low order values and high frequency — grocery. JioMart is offering its users options to shop from 50,000-plus grocery products, and in true Reliance fashion, has some pretty attractive conditions to lure in new users — Reliance is offering free home delivery with no minimum order value, has an express delivery promise, and even has a no-questions-asked return policy.
Interestingly, it does not appear that Reliance will itself hold the inventory for the items it sells through JioMart. Instead, it will employ an Offline to Online model, where it will connect local kirana shops with customers. Customers will place their orders online, but they will be fulfilled through a local store. Reliance Retail aims to connect as many as 30 million neighbourhood stores through the venture.
Reliance's latest move puts it squarely against not only hyperlocal delivery services like Swiggy Stores and Dunzo, but also full-stack e-commerce players like Flipkart and Amazon. Swiggy Stores and Dunzo operate on much the same model as JioMart, delivering items from local stores to customers. JioMart's focus on grocery also puts it squarely against Flipkart and Amazon — Amazon has its own grocery delivery arm in Amazon Pantry, and Flipkart is on its third iteration of a grocery business with SuperMart.
And if Reliance's other product launches are any indication, it will spare no expense in driving users away from these other services. When Jio had first launched, it had provided free services to users for three months, and even thereafter had kept prices so low that it had ended up disrupting the entire telecom industry; JioGigaFiber, Reliance's fiber broadband service, is also providing services for substantially cheaper than other providers. JioMart is already providing free deliveries and no minimum orders, which other players don't quite offer at the moment. Also, Jio has deep pockets, and can continue its price wars for longer than its competitors. JioMart has timing on its side too — Amazon and Flipkart had to spend large sums of money to convince people that online shopping was a viable option, but Reliance, by virtue of entering the space in 2020, will not have to overcome that particular bit of user friction. Users already are used to making purchases  on the internet, and given better prices and services, wouldn't mind switching over to Reliance. And perhaps most importantly, JioMart already has Jio's 35 crore-user base to tap —  for its launch, it sent messages to existing Jio users asking them to use its services, and shouldn't find it hard to find its initial set of users.
Jio had disrupted telecom, and JioGigaFiber appears to be in the process of disrupting broadband. With JioMart, Reliance seems to have all the building blocks in place to end up disrupting e-commerce.