Flipkart and Amazon may be slugging it out for the top spot in India's e-commerce stakes, but they could be upstaged by a powerful new competitor by next year.
Former Infosys CFO Mohandas Pai believes that Reliance Retail will be the biggest threat to Amazon and Flipkart over the next twelve months. "Reliance Retail will be the biggest challenger to Flipkart, Amazon next year," Pai told PTI. "In e-commerce, the biggest threat to Amazon and Flipkart will be Reliance Retail because Reliance Jio (Reliance Industries Ltd's telecom arm) is there all over India; they can easily connect to all the small, small retail stores and supply to them and improve their business dramatically," he said.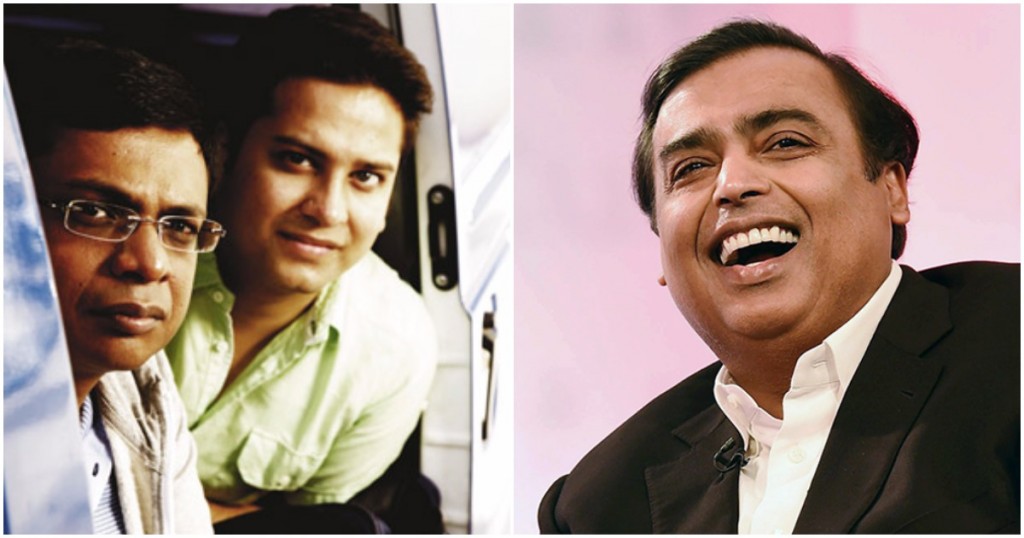 Reliance Retail already has a sprawling presence across India — it operates 3,634 stores across 703 cities in the country. It operates many brand under the Reliance Retail umbrella — Reliance Fresh is its fresh food and groceries arm, Reliance Trends is its fashion brand, and Reliance Digital sells customer electronics. Together, Reliance Retail had a turnover of Rs. 33,765 crore.
Flipkart and Amazon too have both hinted that they're on the lookout for offline presences of their own. Amazon recently picked up a 5% stake in Shoppers Stop for Rs. 180 crore, and Flipkart acquired offline phone repair company F1 Info Solutions. This indicates that both e-commerce biggies seem to believe that success in retail wouldn't come from an online-only solution — an offline presence is vital too.
And it might turn out that Reliance end up exactly where Flipkart and Amazon intend to go, albeit through a completely different path. Flipkart and Amazon have built large online businesses and are now looking to expand offline; Reliance already has a huge offline presence, and could well move online.
Reliance already has a secret weapon if it chooses to enter the e-commerce race — Jio. Since its launch last year, Reliance's telecom service has already garnered 138 million subscribers, and could well pave the way for Reliance to step into e-commerce. Jio has also provided Reliance with a wealth of data about Indian consumers, and the service now runs several of India's top apps. It's not inconceivable that Reliance could add a shopping app to the mix, and utilize its large chain of stores to deliver products.
And with Reliance, there are no half measures. As Jio's launch showed, Reliance enters markets only when it intends to decimate the competition, and spares no expense in doing so. If Reliance were to enter e-commerce, Amazon and Flipkart, who are already engaged in a bruising battle with each other, could well have to contend with a serious new competitor.
It still remains to be seen whether Mukesh Ambani would want to enter the e-commerce space at all. Margins in the sector are razor thin, and Flipkart and Amazon already have a head start. But if Reliance were step into e-commerce, it could upend the sector like no one could've possibly predicted.