Sachin Bansal's billion-dollar exit from Flipkart might be the the biggest outcome yet for an Indian founder, but it might not have happened of his own free will.
Bansal was been pushed out of Flipkart by Tiger Global's Lee Fixel and other members of the board, says a new report from Mint. Bansal was reportedly keen on a bigger operational role at Flipkart after Walmart's acquisition, but didn't find support from board members Fixel and Accel Partners' Subrata Mitra and Naspers' Bob Van Dijk. Walmart, for its part, was keen on retaining Bansal after he'd built up a rapport with CEO Doug McMillion, but eventually sided with Tiger Global, which was helping it with organizational matters.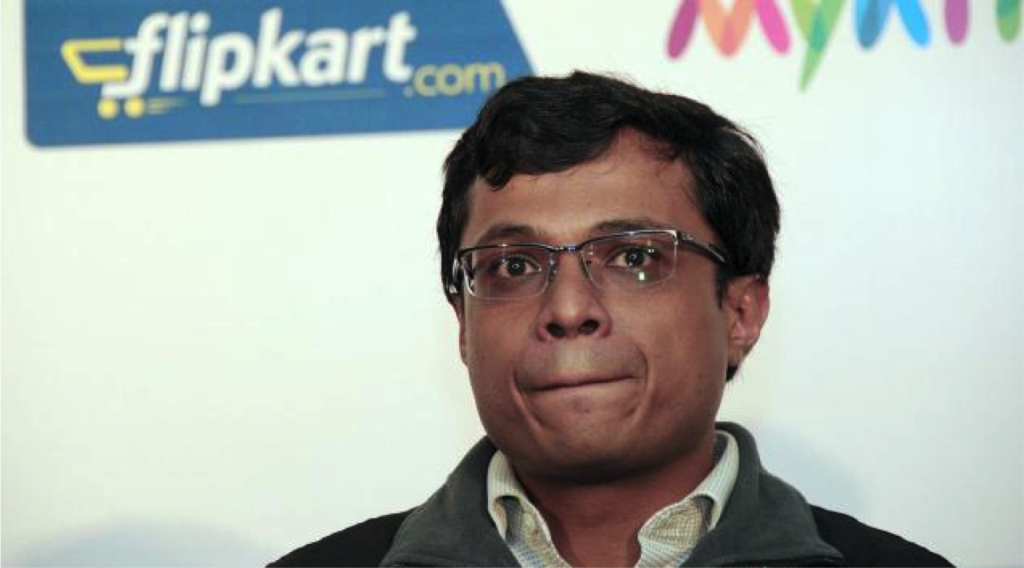 The report also says that Sachin Bansal was so keen on staying on at Flipkart he was willing to purchase Flipkart shares worth $450 million (Rs. 3,000 crore) to signal his commitment to the company, and was even looking at taking a loan to finance the purchase. Bansal, who'd been replaced as CEO by Binny Bansal in 2016 and relegated to the role of Executive Chairman, thought that the Walmart deal would help him once again take over the reins of the company he'd founded.
But it appears that Tiger Global's misgivings over how he'd handled Flipkart during his last few years as CEO prevented him from taking on a big role after Walmart's acquisition. Bansal had previously hinted that Tiger wasn't happy with how Flipkart had been managed. "Look at the top level around you. Everyone has changed. In fact, even I am gone," Sachin Bansal had said during a Flipkart town hall in 2016. He'd also implied that he'd been removed as CEO because of his under-performance. "Some of our targets have been missed and everyone, including the top management, has paid the price," he'd added.
Sachin Bansal's replacement CEO, Binny Bansal, too didn't last long at the job, and was eventually replaced by Tiger Global's own man, Kalyan Krishnamurthy. Krishnamurthy had become Flipkart CEO in January 2017, and by most accounts, had succeeded in ceding any further ground to Amazon in India. Tiger Global had been happy with his performance, and wanted him to continue as CEO.
The entire situation reportedly unraveled itself after a 4-day meeting in Bentonville in the US, where Walmart's headquarters are located. At one point, Sachin even said he wouldn't sign off on the deal if he wasn't going to be a part of Flipkart going forward, but eventually had to relent. At the board's insistence, Walmart cut Sachin Bansal out of the deal, and Bansal chose to walk away after selling his entire stake for around $1 billion (Rs. 6,500 crore). Binny Bansal hadn't been as actively involved in the deal until that point, but after Walmart said wanted at least one founder to remain and offered him the Chairman role, he accepted.
Sachin Bansal wasn't even mentioned in the press release that Walmart sent out announcing the deal, though Binny did write an article on Flipkart's blog saying how Sachin would always remain the face of the new, tech-powered Flipkart. But days before the deal, Sachin, who doesn't tweet very often apart from sharing news about Flipkart and his investments, retweeted this enigmatic tweet.

"If you torture numbers, they will confess to anything," it said. Bansal would've spent the previous few weeks discussing numbers, trying to hammer out the finer aspects of the deal. But it appears that before the final announcement was made, he was realizing that even though he'd founded Flipkart a decade ago, he wasn't going to fit into the equation of its eventual acquirer.