India's digital infrastructure hasn't only changed how Indians live and operate — UPI has made payments seamless, and Cowin helped more than a billion people book vaccine shots — but it's also caught the fancy of other countries around the world.
As many as seven countries will sign agreements to use India Stack's digital public goods, Union Minister of State for Electronics and Information Technology Rajeev Chandrasekhar has said. The contracts will be signed at World Government Summit, scheduled to be held from February 13 to 15 in Dubai, where more than 140 countries are expected to participate.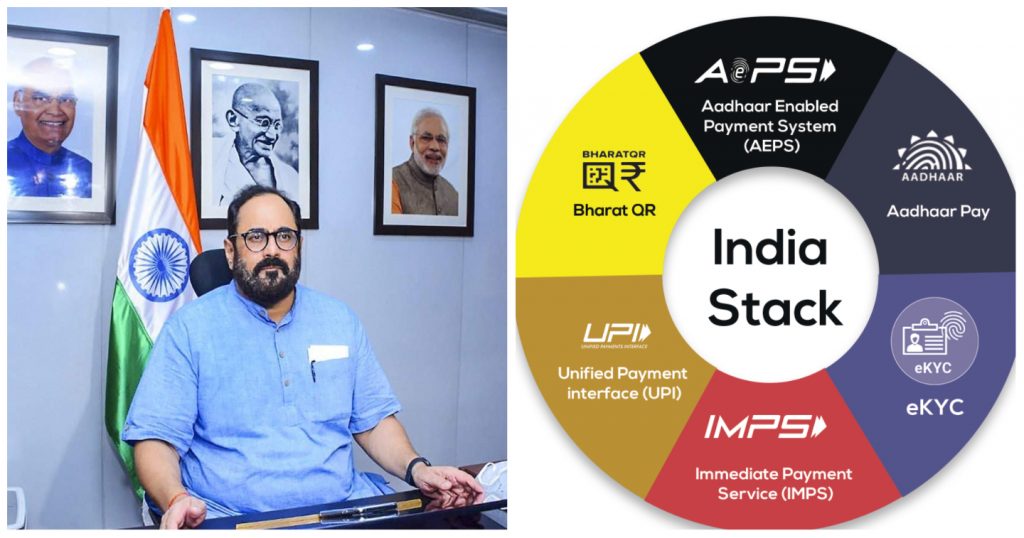 "We have offered digital public goods to be independently leveraged by several countries. Closing agreements with the regulators of these countries are pending. On the implementation front, UPI is only an underlying digital rail. If neither the banks, which is the store of value nor the apps in these countries exist, like in Afghanistan, it will be hard to implement," Chandrashekhar said.
Among the products that's most in demand is Digilocker, which allows people to digitally store licenses, marksheets and other documents. Other platforms on offer are foundational identity programmes like the Modular Open Source Identity Platform (MOSIP), instant real-time payments system Unified Payments Interface (UPI), Covid vaccination platform CoWin and Health Stack. Some countries have also expressed interest in the Digital Infrastructure for Knowledge Sharing (DIKSHA) and National Digital Education Architecture (NDEAR) on the education front.
"India will be hosting a developers' conference on Wednesday where officials from foreign embassies, startups, government officials, both state and central, app developers and system integrators will attend," Chandrashekhar separately said. "This is to help those countries use India's digital public goods who do not have the digital infrastructure or know-how to implement these technologies in their respective countries," he added.
Several countries have already begun adopting Indian tech products. Countries including France, UAE, Nepal, Singapore, Oman and Bhutan have already signed up to adopt the UPI framework. A more recent move has enabled NRIs in Singapore, Australia, Canada, Hong Kong, Oman, Qatar, USA, Saudi Arabia, United Arab Emirates and the United Kingdom to also start using UPI payments.
It's hard to overstate how significant how these moves are. The industrial revolution a few centuries ago had seen the best products from a handful of developed nations be adopted across the world, bringing these countries untold wealth and prosperity. The 21st century is turning out to be the digital century, and India has been first off the blocks, with a best-in-class payments solution in UPI which is evincing interest from all over the world. In addition to UPI, India has also come up with a suite of other tech products which have been collectively dubbed the India Stack. Other countries are scrambling to catch up, but if India-made tech products can become the bedrock for digital public goods around the world, it will not only help other countries on their own digital journeys, but also help India project its power and influence in the decades to come.